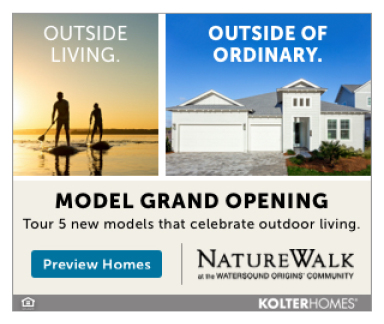 We have all experienced a lot of changes to our daily lives over the last year, but Hand & Stone Massage and Facial Spa in Destin has rejuvenating options for you.
More than just a relaxing luxury, massage reduces pain, melts away stress and can contribute to improved overall wellness. Additionally, regular skin care treatments, which can treat anti-aging and acne concerns, can contribute to improved mood and confidence. Both massage and facial services offer various opportunities for self-care, depending on your needs.
Signature services at Hand & Stone include a Swedish Massage, Classic Facial and Hot Stone Massage, all available for first-time customers to try at a low Introductory rate!
They also offer enhanced services ranging from Himalayan Salt Massage or Decompression Therapy (also known as cupping); and the anti-aging Rejuvenating Facial designed to repair and restore fatigued, sun damaged or mature skin.
Incorporating a one-hour monthly massage or facial is easy with the affordable Lifestyle Membership Program. With this unique membership, you can make self-care a habit with a one-hour massage or facial service every month. You'll also receive additional benefits such as discounted retail and gift card purchases.
Is getting a service safe? Yes, the health and safety of guests and staff is a top priority. Hand & Stone has implemented comprehensive COVID-19 safety measures, including temperature checks, face masks, staff training on illness prevention, rigorous sanitation protocols and more.
"We have consulted with experts in healthcare, infectious disease, massage therapy, and esthetics to ensure we are taking the right measures to ensure safety without sacrificing your relaxation or our employee's well-being," says Nicole Dupell with Hand & Stone.
You know that massage therapy can help relieve tension in your muscles and connective tissues, increase blood flow and promote relaxation. What you may not have known, however, is that massage therapy has been found to help relieve the physical symptoms associated with depression and anxiety such as headache, insomnia and widespread muscle pain as well.
"For facial fans, how we feel about ourselves is so important to our mental health and a regular facial not only relieves tension but helps improve physical appearance – when we look better, we feel better," Nicole says. The experienced staff at Hand & Stone will help you feel at ease.
Here's what some of Hand & Stone's customers have to say:
"Mary was amazing! She made sure to focus on the areas I mentioned beforehand, and she suggested a small upgrade that made a huge difference! The device that makes your muscles just feel like butter!—before then the actual hot stone massage. It made a world of difference, being that it's very hard for me and my muscles to "let go." That extra assistance made the rest of the massage that much more impactful. I signed up for a membership. The rates are top notch, as well as the services provided! I am highly satisfied and have already spread the word to my co-workers and am about to buy some gift certificates. Thank you for the great service and experience! And to more to come!" —Deanna F.
"The therapist was very knowledgeable of muscle groups. She gave me relaxation exercises to help stretch muscles that were extremely tight. I would go back to Casey every time. She is an amazing therapist who targeted all of my particular tight spots." —KB
"Oh! My! Goodness! I cannot express how lovely it is to have such a welcoming place to go for a massage and/or facial!!! Both Mary and Alyssa are fantastic at their respective careers and I recommend them to anyone that asks!!!" —Anonymous
Stop by for some self-care at Hand & Stone in Destin, conveniently located in the Shoppes at Paradise Isle. Or, visit www.handandstonedestin.com.
Photos By Savvy Leigh Photo