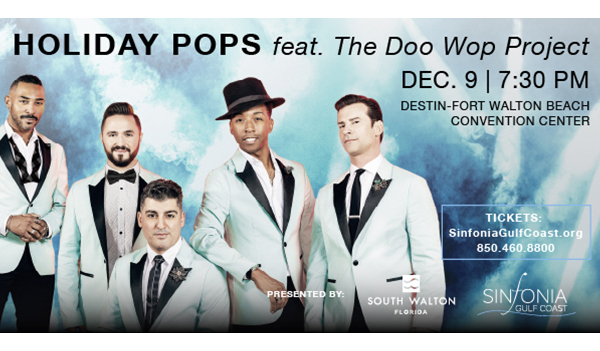 By Lori Leath Smith
Are you looking for ways to help our community? As always during the holiday season, there is an ongoing need for giving. Many children don't have enough food to eat over a weekend, much less over Thanksgiving or Christmas, and have to return to school hungry. Some don't even have beds. Many homeless veterans go without a warm meal all year long. Okaloosa County has a food insecurity rate of 13.6 percent among children younger than 18 (source: Feeding America). There are families in our area who are struggling to get by. They can be blessed by an extra boost this holiday season. Fortunately, we live in a compassionate community that pulls together for its own. We have some amazing organizations ready to give this Thanksgiving and you can help them help others.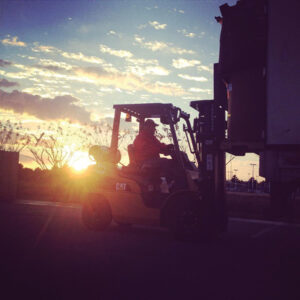 Crop Drop, the event that kicks off the "giving" for the Thanksgiving season, happens this year on November 19 at 7:45 a.m. at Destin High School. Since 2009, Crop Drop has provided thousands of pounds of produce that benefit more than 50 organizations throughout Okaloosa, Walton and Santa Rosa counties which feed more than 6,000 families in need. This year, Crop Drop is partnering with Destin High School and Fellowship of Christian Athletes. Sponsors are needed. If you or your business would like to sponsor, email cropdropdestin@gmail.com or (850) 586-0585. If you'd like to volunteer or for more information, please visit the website at www.cropdrop.net or visit the Facebook page at Facebook.com/CropDropDestin.
For over 35 years, Harvest House Destin has served the community. This year, Harvest House will be providing Thanksgiving Bag food items for an all-inclusive holiday meal to cook at home. Any families in the Destin, Sandestin and Mack Bayou areas in need of a holiday meal can contact Harvest House Monday-Friday, 10 a.m.-Noon by calling (850) 837-2777, or stopping into their location at 300 Mountain Dr. to place an order. Families will be able to pick up their meals on Monday, November 21 at the food pantry. If you'd like to donate, please see a list of food items and necessities on the website: harvesthousedestin.org. Harvest House is also in need of volunteers as well as looking to hire two full-time employees. Call (850) 837-2777.
Each year this season, leadership students from Fort Walton Beach High School (FWBHS) become "heroes" for many parents in our community who have no way to provide a joyful Christmas for their children—10 days of meals, holiday gifts and any other necessities such as utilities and maintenance for families in Okaloosa County. In December, students will shop at Walmart to select gifts such as bikes for the children. Donations are also spent on necessities such as bread, butter, milk, eggs and turkeys and even family bills. Through Christmas Connection, you can join these amazing hometown heroes by making a monetary donation for gifts and bills or contributing canned goods and boxed food. $100 provides a holiday package for one child. You can send a check to FWBHS with "Christmas Connection" written in the memo section. A tax receipt by request can be provided.
Many of the needs in our community include the elderly who desperately need heaters this time of year. Elder Services of Okaloosa County has depleted its heater resources and says their phones are already ringing. Many are handicapped, homebound and poor. You can help by purchasing a heater (or several) and dropping it off at 207 Hospital Dr. NE, Fort Walton Beach, 32548 or by making a donation to Elder Services of Okaloosa County. Your generosity will warm an elderly person's heart and body this Thanksgiving and throughout the holidays. Call Director of Elder Services Kim Fraley at 850-833-9165 for more information.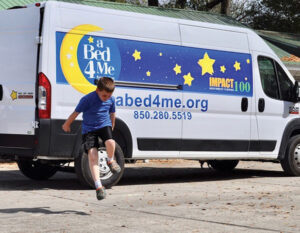 Have you ever had to sleep without a bed? Put some sparkle into a child's holiday this year. A Bed 4 Me invites you to help provide beds for children in Okaloosa and Walton counties this season. Five dollars buys a pillow; $50 purchases bedding; $125 buys a bed and $250 sponsors a full bed kit and helps with operational expenses. A Bed 4 Me has provided beds to 2,000 children in our community since 2016, but is always in need of our support. To help, visit abed4me.org where you can donate in any amount.
Do you ride? Then rev up your engine for a child at the Toys 4 Tots Ride on the Emerald Coast, Sunday, Nov. 20. Registration starts at 8:30 a.m. at Emerald Coast Harley Davidson. Kickstands up at 11 a.m. With a goal of 500 participants, join this escorted ride to benefit local children this holiday season through Children In Crisis and the Emerald Coast Children's Advocacy Center. $10 registration fee and new toy or gift card donation. The ride ends at the Mullet Festival Fairgrounds with bike games, bike decorating contest, 50/50 raffle, music and food trucks. All motorcycles welcome.
Destiny Worship Center Destin is providing Thanksgiving meals for families in need in our area. You can help by picking up a Thanksgiving bag from now – Nov. 19 (Saturday). Purchase and fill the bag with the list of items on the bag and drop off at the Destiny Campus NO LATER THAN Nov. 13. Thanksgiving bag assembly day is Tuesday, Nov. 15, 9 a.m. in the sanctuary. Consider joining on Saturday, Nov. 19 to deliver to families in our area. Please sign up in the foyer.
Food For Thought (FFT) provides five year-round programs to bridge the meal gap in the lives of the food-insecure children they serve, but it's especially needed during the holidays. Last year, our communities gave more than $20,000 to support FFT holiday services! FFT served more than 3,200 children, distributed more than 33,000 food items and was supported by 250 volunteer hours just for Thanksgiving alone. Families supported by Food for Thought programs throughout Okaloosa and Walton counties will be provided food to prepare a traditional Thanksgiving meal along with food to support their students' needs while they are out of school for a week, which is about 10 meals they will miss. To enroll, email support@fftfl.org. To volunteer or donate, please visit www.fftfl.org. You can also sponsor a family at Thanksgiving.