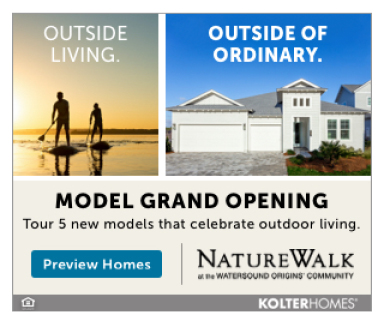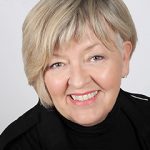 By Gail Pelto, Keller Williams
I belong to a powerful networking group called Master Networks. What makes us unique from other formalized networking groups is that, in addition, to passing referrals to those we know, like and trust, we also share, and learn about, best business practices.
A few weeks back, we had an insightful conversation about what we believed to be each of our company cultures and then, did we actually have our company culture written down and formalized? NONE of us did. Here's your sign; THAT was my homework. I needed to put down in writing what I truly believe is the Gail Pelto, Realtor & Team Company Culture.
Here's what it says on the web: Company culture is how you do what you do in the workplace. It's the sum of your formal and informal systems and behaviors and values, all of which create an experience for your employees and customers. Some of the signs that you have a good company culture are low employee turn-over, repeat customers, high quality employee referrals (both employee and client referrals), positive reviews, an atmosphere of excellence, high level of trust and ALL of your employees have clarity of your company values. Are you hitting the marks, ticking all the boxes?
Homework done! As an independent contractor, here's my formalized, written down company culture for Gail Pelto, Realtor and my team. (I welcome any suggestions for improvement!)
Mission: Deliver unequaled value, service, and professionalism. This is who we are; this is what you can count on—guaranteed.
Vision: To assist you in achieving YOUR goals. With our focus on how we can help you achieve YOUR goals, we don't worry about reaching ours.
Our Core Values: (known in our office as the "WI4C2TS." By the way, these are from Keller Williams and one of the reasons I chose them as my brokerage):
Win-Win: or no deal
Integrity: do the right thing
Customers: always come first
Commitment: in all things
Communication: seek first to understand
Creativity: ideas before results
Teamwork: together everyone achieves more
Trust: starts with honesty
Success: results through people
Working Together with Like-Minded Professionals: We have a belief that success begins at the individual level, with tangible benefits that ripple outward surrounded by like-minded professionals with shared values and core beliefs and a commitment to put them into practice by supporting each other – this makes our culture stronger.
Giving Back to the Community: For us to survive, our community must survive. It is important to donate – whether it's time or financially – to support the community in which we live, work and play. The hand that is open to give, is also open to receive.
We come from a place of contribution. How may we help you?
What is YOUR company culture? For a few tips on how to develop your company culture, or to find out more about Master Networks, please reach out to me at 850.374.0454 or at Gail.Pelto@KW.com.
Gail Pelto is a full-time real estate agent with Keller Williams and a board member with both the Mattie Kelly Arts Foundation and The Rotary Club of Destin.