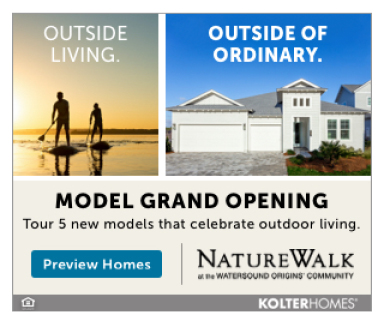 By Melissa Fertitta,
Director of Operations, Beachworx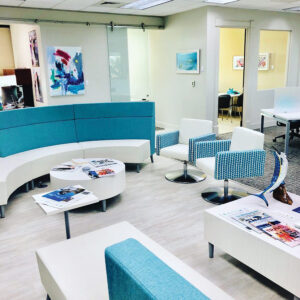 Since the pandemic of 2020, we've all learned about the many changes the traditional workplace has endured. "Hybrid work" and "remote work" are both approaches aimed at retaining talent. They're paradigm shifts that place more value on results than presenteeism, meaning employees can work whenever and wherever as long as they're hitting their metrics and producing.
According to International Workplace Group, "cloud-based tech" is "central to the success of hybrid working" and, as long as this trend continues and advances, workers will be able to successfully deliver no matter where they are physically located. As long as workers have a professional environment, with the ability to tap into these cloud-based systems, the traditional workday can evolve into something more flexible and worker-friendly.
This one reason why coworking spaces are trending for digital nomads and enterprise clients, alike. The best coworking spaces offer employees a professional environment with the tools to conduct remote work, namely reliable high-speed internet and private call spaces to conduct video meetings. The spaces may be trendy or traditional, sprawling and open for collaboration or private and designed for quiet, individual occupancy. Some industry-specific spaces are even popping up in larger markets (think biotech labs you can rent by the week and podcast and film studios that can be rented by the day).
In resort towns, like Destin, coworking spaces meet multiple needs. Without the "central business district" larger towns enjoy, resort towns often have fewer commercial office spaces for lease. This makes coworking spaces attractive for small business owners and entrepreneurs who desire affordability and flexibility over long-term leases or purchasing a building. The coworking model also offers tourists an "office at the beach." While we all start with the best of intentions to work while on vacation, real world scenarios of crowded condos and residential internet stressed by multiple devices can make it difficult to deliver on that promise. The coworking space is a welcome alternative to the local coffee shop or library. Daily, weekly rental options help tourists get the work done and quickly get back to the vacation.
If you are a small business owner with the best of circumstances, who can successfully work from home, you may only need a coworking space for its virtual address. What's a virtual address? It's another resource coworking spaces offer, allowing you to use the coworking space's physical address as your business's own. Virtual addresses protect your privacy, lend credibility to your small business, help you establish an online presence and expand into new markets. There may even be tax benefits to having your business virtually registered in business-friendly state, like Florida.
Beachworx is a flexible, affordable coworking space in the heart of Destin that delivers all of these solutions. Find out more by visiting https://thebeachworx.com.