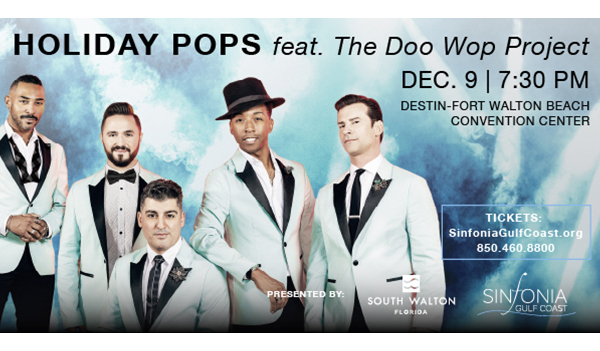 By Melissa Fertitta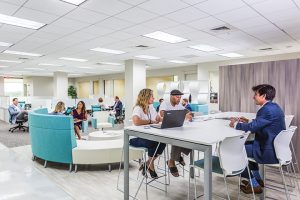 Advertising is a must in today's marketplace. Most businesses know they need to invest in marketing, but they want to be strategic and select channels with the highest return on investment.
Beachworx, Destin's premiere coworking community, offers a number of unique marketing solutions for its members, in addition to its flexible, affordable professional office space solutions.
One resource available to members is advertising on the building's digital pylon. Located at the intersection of Hwy 98 and Crystal Beach Drive, the Destin Commerce Center, the 4-story office building that houses Beachworx is passed by an estimated 52,000 daily drivers. For only $500 per month, your logo or digital ad will rotate twice on the digital pylon, displaying approximately 685 times per day. This is a fraction of traditional billboard advertising and just as effective.
It's fair to assume if an ad appears on an office building's digital billboard that the business is located at that location. This is why many businesses purchase a virtual membership to Beachworx.
A virtual membership allows members to use Beachworx's commercial business address as their own. In addition to providing identity protection, a virtual address can help your business expand into new markets and may even inspire confidence in lenders and other businesses with whom you'd like to collaborate.
The best part is, a virtual membership at Beachworx starts at $49 per month.
A Beachworx virtual address legitimizes work-from-home businesses by providing Google with the answers your potential customers are seeking.
Once signed up as a virtual member, use your unique suite number to establish a Google My Business (or Google Business) profile.
This tool allows you to take control of how your company shows up on all of Google's search platforms and improves your search engine optimization – which is key to staying relevant in search.
A Google Business profile is a free listing that appears as if it were a paid ad, to the right of topical search results. As the business owner, you control all the information listed in this profile, including your contact information, hours of operation, links to your website and even reviews you solicit from your happy customers.
The best feature of this profile is the Google map link and photograph of your location, which, with your Beachworx membership, is a 4-story, class A office building in the heart of Destin.
The more detailed a Google My Business business profile, the more relevant it ranks in local search queries. Improved relevance can mean higher search rankings even if your location is further from the searcher because it appears your business offers the most relevant products and services. If yours is a business that can work from anywhere, this is a free tool that allows you to reach customers outside of the scope of local advertising outlets.
If your business is seeking new ways to target customers, consider these two resources. These are just a few of the ways Beachworx offers support to the members of its community.