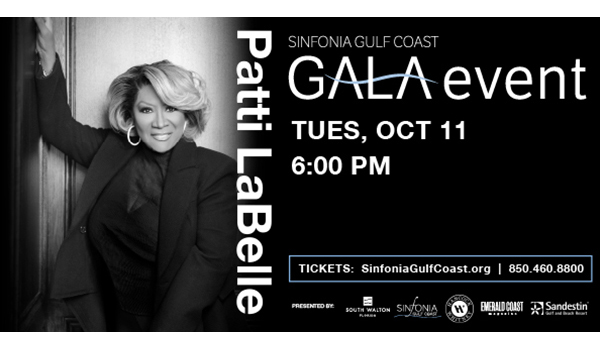 Fall, Football and "Frostacious" Flavor!
Smallcakes: A Cupcakery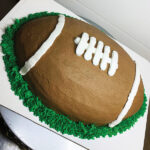 Fall and Football—two of our favorite words! And our favorite cupcakes are always on hand for tailgating, back-to-school, birthdays and celebrations! Smallcakes' 12 pack of assorted minis are a great way to sample all the flavors! September is here, ushering in a new wave of "ALL" cakes, in all flavors and varieties—cupcakes, cookie cakes, "mini" or "mighty" cakes, brownies, cupcakes-in-a-jar, birthday and wedding cake heaven on earth! You can choose from an array of "frostacious" frostings and a variety of cupcake flavors to suit even the pickiest palate! Grab Smallcakes for the big game whether tailgating or hosting a game-watch party, while social distancing of course. You'll certainly be a hit with your fellow fans who won't be distanced from the flavorful, team-colored Smallcakes. Make your celebrations personal with custom edible logos and images to go on these tempting treats, baked fresh, with up to 18 flavors from which to choose. Don't forget your pet's treats! As seen on the Food Network and Cupcake Wars, "ALL" cakes are perfect for games as well as any other occasion you can dream up! Call ahead for pre-orders or curbside pickup!
(850) 460-7487
www.smallcakes.net
Fall's Long Locks—Fall Purely in Love!
Pure & Couture Salon

Meet the experts in prettied-up ponytails, beautiful braids or an enhanced look with hair extensions to add volume and length! The new invisible beaded extensions solve obstacles encountered previously. "Adjusting your needs and comfort with versatility and styling options from our certified IBE stylists is our focus," says owner Adrianne Brackett. And, as fun as an ice cream shop, there are an array of colors from which to choose for fall: Bronzed curls, beautiful red tones, chocolate melts, a blonde, beachy bob, even a Caramel swirl. And, there's so many more! Try the extensions…I did! Ask me about them! Pure & Couture also offers beauty services for weddings, special events, consultations and trial sessions including airbrush makeup, blowouts, lash extensions, spray tanning and hair extensions—everything from cuts and colors, blow outs, trims, highlights, all over color, root touch up and corrective color, the team customizes them just for you! And, don't forget your gift cards, shampoo, conditioner and other beauty staples, curbside pick-ups and online ordering, too! Fall purely in love! NOW OPEN! 2nd Location–Pure Collective Salon, 600 Grand Blvd., Suite 102.
(850) 424-3935
pureandcouture.com
Beyond Measure Jewelers Opens New Location at City Market!
Beyond Measure Jewelers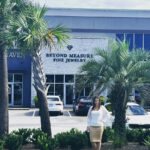 Beyond Measure Jewelers is officially open at its new and upgraded location on Hwy. 98 at City Market Bayside. Carrying all diamond, gemstone and precious metal jewelry, Beyond Measure Jewelers' showroom is full of diamond and gemstone bracelets, rings, necklaces and earrings. Having started in the jewelry industry when she was just age 17, Ashleigh Woolly, owner/operator, opened Beyond Measure Jewelers in Destin in 2018 and, "After four years, we are thrilled to be open at our new location at City Market Bayside," said Ashleigh. "I specialize in custom design, giving clients the opportunity to have something unique to them and make their jewelry dreams a reality. I'm passionate about engagement rings and wedding bands, because it is truly special to help people celebrate one of the biggest moments of their lives." You can even make an appointment with Ashleigh to custom design something just for you! Beyond Measure also offers an on-site bench jeweler offering services of jewelry repair, watch repair and appraisal services. "The jewelry industry is truly my passion and I would be honored to help you celebrate life's special moments," said Ashleigh.
(850) 572-2603
beyondmeasurejewelry.com
Serious Sideline Style!
Frill Seekers Gifts & Personalized Fabulous Finds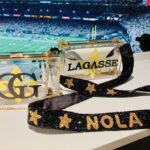 Football season has officially kicked off and Frill Seekers' style team wants you to "have a ball" with your game day out-fits. Huddle up! A scroll through social media reveals many looks of ladies 'repping' their chosen team in some serious sideline style. Some SEC schools and NFL teams now put out a "gameday color guide" to help co-eds and super fans coordinate their outfits with the team's uniform color that week. Now, we get that some of you just want to throw on a team jersey, a hat, some face paint and call it a day. But personalize your accessories to coordinate with your jersey… just a touch, to stand out from the crowd, while showing your spirit. For those who plan their gameday dress down to their clear bag and shoe selection, the same rules apply. Frill Seekers' beaded team purse straps, clear stadium approved handbags and team earrings add that "cheer" worthy touch to either style. With a vast array of original designs, thoughtfully created to represent your team's colors, slogan, battle cry or mascot, these items will score you major style points. These officially licensed designs are guaranteed to totally help you up your style game. Visit FrillSeekersGifts.com to view the schools and teams available or stop by the shop in City Market Bayside in Destin. Custom team designs can be done, too! Remember—if it's personalized, it's from Frill Seekers!
(850) 460-2700
FrillSeekersGifts.com
PAGANI vs. Coolsculpting
CRYO850 Performance and Recovery Center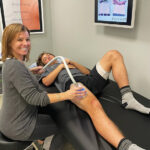 While both technologies use extreme cold temperatures to burst subcutaneous fat cells, there are some important key differences…
No Guess Work: Visual problem areas can stem from fat in an adjoining area. The PAGANI Thermal Imaging Technology identifies the exact locations of sclerotic fat, allowing a personalized treatment plan and progress tracking.
More Area: The small PAGANI wand allows for focus on multiple problem spots within in a larger section of the body. Coolsculpting is limited to a pre-defined section based on the size of the large rectangular applicator. No Shelving: With PAGANI, the application is fluid, transitions of cold exposure are smooth. The Coolsculpting rectangular applicator often results in a "shelf " of fat or loose skin around the area treated.
No Discomfort: PAGANI is operated by a trained technician with constant communication on your level of comfort with the temperatures. The Coolsculpting applicator is placed on the treated area and requires an extended period of immobility under extreme temperatures.
Facials: PAGANI technology is also used for Cryo Facials to tighten and brighten skin and smooth fine lines, wrinkles and crepey skin.
Cost: PAGANI treatments range between $175 and $375 per treatment as of this writing. Coolsculpting treatments range from $500 – $1200. See the coupon section for discount specials during the month of September.
(850) 279-4145
facebook.com/CRYO850
www.cryo850.com
The Masterpiece on the Bay
Brian K. Locicero, REALTOR®, BeOntheCoast.com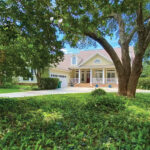 Known as the Emerald Coast's premier golf course, tennis center and waterfront community, the exclusive, Kelly Plantation neighborhood is perfectly positioned between Destin's Choctawhatchee Bay and the Gulf of Mexico with miles of waterfront and nature preserves. "Retirees and families seek out the Kelly Plantation lifestyle for the serenity, security, exquisite neighborhood and for the amenities," said Brian K. LoCicero, REALTOR® of the Be On The Coast Real Estate team. "Interest has been strong in a 3-bedroom, 3-bath home in the heart of Kelly Plantation which also has a finished-out bonus room above the two-car garage, giving the home an additional 500 sq. ft. of heated and cooled space for a playroom, man-cave or storage space. The home features a private pool oasis with plenty of outdoor space that can be seen through beautiful patio doors, making it the perfect extension of your living space, and is near the Kelly Park and Dog Park," Brian added. The home's large, covered porch brings Southern Charm to mind and consists of custom finishes and an expansive floor plan with 12-foot ceilings featuring crown molding throughout. The corner lot features beautiful live oak trees accented by mature crepe myrtle trees on almost a ½-acre lot with an extra 20-foot buffer giving great privacy from your neighbors. The home's living area features a formal dining room and the large kitchen island is suited for entertainment with extra cabinetry space. Call today for your private showing of MLS# 903324 or if you have a home to sell and would like a free comparative analysis to determine its value.
(850) 739-3800
BeOnTheCoast.com