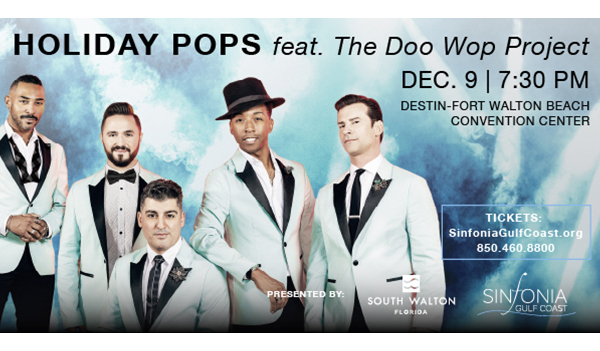 Live The WATER•COLOR Lifestyle
Brian K. Locicero, REALTOR®, BeOntheCoast.com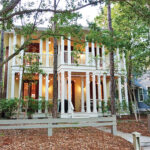 WATER•COLOR is one of the most sought after "beach neighborhoods" in the country.
"The appeal of the WATER•COLOR lifestyle grew in part, as beach lovers began taking up permanent residence in vacation towns. Many are now working from home or remotely, driving them to seek solitude in a space and place they love," according to Brian K. LoCicero, REALTOR® founder of the Be On the Coast Real Estate team at Keller Williams. Brian said he's seeing a lot of buyers coming to the Destin-30A area from Nashville, Dallas, New Orleans, Jackson and as far away as California. "These folks quarantined, in their own town and realized they wanted more. And by more, they want a more beautiful setting, walking trails, tennis and pickleball courts, a championship golf course, closer proximity to the sugar white sand beaches and access to gorgeous emerald green waters," he added. If you're ready to own property in the 30A area, view Brian's new WATER•COLOR listing, which is pictured above-MLS #894624. Contact Brian at (850) 739-3800. View homes for sale now at BeOnTheCoast.com.
Stationery, Gift Tags & Presents…Oh My!
Frill Seekers Gifts and Personalized Fabulous Finds

Christmas is here! If you want the most requested gift in the country—personalized stationery—it's time to shop now! You need to order early and plan ahead. If you start thinking about gifts now, you'll actually be able to think of a gift your recipient will adore, rather than just grabbing whatever's available in December oncee you're desperate. Remember that personalized gifts, such as Frill Seekers popular custom monogrammed necklaces, bracelets and monogram earrings take time to design, create and make. Fine stationery, gift tags or notecards are exquisite gift ideas! The sooner you can start shopping, the better. If you have several gifts that need to be mailed, keep your mailing costs down and consider getting the recipient a gift card from Frill Seekers Gifts, so they can create a wish list and design their very own piece of personalized jewelry or a luxurious set of monogrammed stationery they'll remember for years to come. Start online now at FrillSeekersGifts.com or visit the shop in City Market Bayside off Hwy. 98 in Destin. Phone orders welcome: (850) 460-2700.
(850) 460-2700
FrillSeekersGifts.com
Sparkle in Diamonds!
Beyond Measure Jewelers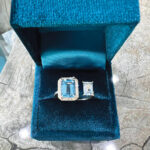 Love diamonds? Specializing in diamond, gemstone and precious metal jewelry pieces, the Beyond Measure Jewelers' showroom, in its new location at The Market Shops, is full of diamond and gemstone bracelets, rings, necklaces and earrings! Owner Ashleigh Woolly is passionate about exquisite and custom-designed jewelry. Actual customer review: "I began working with the very lovely owner Ashleigh when she first opened her first brick and mortar shop. Subsequently she has relocated and grown!! She has the most fascinating jewelry in her shop! Her knowledge of jewelry is extensive. Her new location is breathtaking, like walking into an exclusive shop on 5th Ave.! It's ethereal! There is the finest selection of bridal sets I've ever seen! They are all on cutting edge of major trends! In addition, there are very beautiful other pieces such as diamond necklaces, earrings, bracelets, etc.! All of which are of the highest quality! The diamonds are unbelievably "sparkling" and dynamic in nature. I love shopping the store and have received the finest customer service available in the, well, world!!! Just go there—you're in for a real treat! Plan to be amazed!!!" So, what's on your wish list this Christmas?
(850) 424-7011
beyondmeasurejewelry.com
Colorful, Trendy Holiday Transformation
Pure & Couture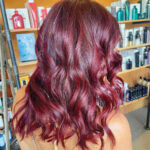 Who on your list wants a beautiful, colorful, trendy transformation this season? Why not get them hair extensions? Like magic, Pure & Couture's hand-tied hair extensions are a thoughtful gift for anyone wanting to add thickness and volume–a BIG answer for hair struggles and for someone special who wants to look and feel their best! Add a bit of color (Nothing says Holiday Spirit like a head of beautiful red hair!) styling, makeup, a pampering facial or even a therapeutic massage, and anyone on your list can experience a mighty makeover this holiday season and beyond. Book beauty services for weddings, special events, consultations and trial sessions including airbrush makeup, blowouts, lash extensions, spray tanning and hair extensions. Customized just for you—cuts, colors, blow outs, trims, highlights, and much more! Don't forget to grab your gift cards, shampoo, conditioner and other beauty staples. Curbside pick-ups and online ordering, too!
NOW OPEN! 2nd Location–Pure Collective Salon, 600 Grand Blvd., Suite 102.
(850) 424-3935
pureandcouture.com
Give the Gift Of Health!
CRYO850 Performance and Recovery Center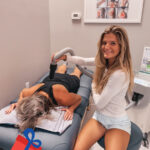 Mom has enough bath soap. Dad has enough sports memorabilia and Junior has enough video games. This season, consider the gift of health and wellness for those you love. CRYO850 isn't all about the cold. We're all about staying young and healthy for an optimal holiday season and your best 2023! Here's a few ideas:
$ 40 = one Cryo session OR one heat relaxation in the POD
$ 80 = Express Cold Facial OR a bottle of WILD ICE organic vitamin C serum
$ 99 = Day Pass to try our full wellness circuit
$175 = Collagen Enhancement Treatment, OR one month of unlimited Cryo and compression
$300 = Student Season Pass Holiday Special OR and 12 Credit Military/First Responder Punch Card
$375 = One Detox/Fat Freezing Session
$312 = 12 Credit Punch Card to sample services you love best without any commitment to membership
Discounts for Military, First Responders and Students under 25. See all of our Holiday Specials online at www.cryo850 or in Destin Life page @@.
(850) 279-4145
facebook.com/CRYO850
www.cryo850.com