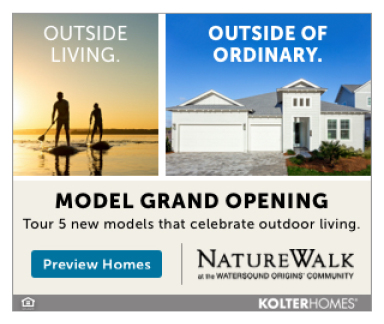 For Health-Minded Moms and the Whole Family!
Healthy Coast Meals Destin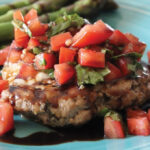 Moms on the go want ease in their lives…less stress, but optimal health. That's where Healthy Coast Meals fill the slot! Already ready and waiting for you, just order and pick up a ready-made, scrumptious, healthy meal—easy breezy. Your mom will be able to spend more time with your family and friends instead of cooking! Your Grab-N-Go location at City Market is open and stocked with staple meals, weekly specials, breakfast items, gluten-free meals and protein doughnuts! Stock up on nutritious meals such as Turkey Bruschetta Burgers Herb Roasted Potatoes and Spinach or Moroccan Chicken with Roasted Cauliflower and Saffron Rice ready to eat in just two minutes! Made with all-natural, whole ingredients, all meals are prepared in a licensed commercial kitchen and sold fully cooked. All mom has to do is heat and eat! Eliminate the inconvenience and stress of planning, shopping, cooking and cleaning. Select weekly "Healthy Gourmet" specials or the eight popular staple meals! Or select one of the packages and Healthy Coast will choose for you! Made fresh to order with clean, healthy ingredients, you know exactly what you're eating, whether you're trying to maintain your existing health, lose weight, build muscle or get fit. Visit the website to order.
(850) 496-6470
www.healthycoastmeals.com
Polished, Classy, Edgy, Inviting…for Yourself or Mom!
Pure & Couture Salon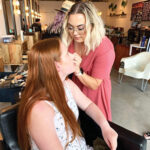 It's a beautiful thing when a career and a passion come together says Adrianne Brackett, owner. "For me, it's not just about making our clients look and feel beautiful, it's about educating and sharing my knowledge with my team of stylists and our community." Pure & Couture offers a unique experience to make you (and your mom) feel welcome. "Most guests say the atmosphere feels different. "I tell them, it's because we love our stylists, therapists and guests like family. Our relationship with you means everything to us." Whether you come seeking a product or a service, Pure & Couture wants you to experience the absolute best every time you visit the salon. Adrianne's stylist team even offers on location services for weddings and other events. Pure and Couture Salon's team of stylists will listen to what YOU want. They'll work with your skin tone, face shape, lifestyle and budget. And they can transform your hair (or your mom's) from ok to wow! Pure & Couture's hand-tied hair extensions are a game changer for eyes-on-you as you enter a room. This year, give mom the gift that keeps on giving with Pure & Couture's team of experts that can take her to summer with "pure" confidence. Purely beautiful!
(850) 424-3935
pureandcouture.com
Weddings! Dinosaurs! Frosting, Oh My!
Smallcakes: A Cupcakery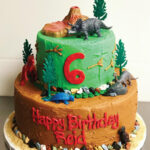 An exorbitant, flavorful cupcake heaven on earth with "frostacious" and "fanciful" toppings, and made-from-scratch cupcakes fresh every day! So popular are they that sometimes they even sell out! Smallcakes creates a variety of signature cupcake flavors daily, 18 to be exact, to suit every taste and craving. But did you know that Smallcakes also specializes in "normal-size" cakes made to order? ALL cupcakes come in regular-size cake form, too, such as wedding cakes with delectable cake flavors and any basic design of your choosing from designs offered. Surround it with Wedding Cupcakes which begin at $2.50 per cupcake and include any signature filling. Smallcakes even offers a variety of stands for displaying your cupcakes. And then there's the cutest popular custom cakes such as the Dinosaur Cake, a hit with the kids, the Beach Cake, the Cannoli cupcake, the unique Ombre Rosettes, and, well, we could go on and on! And don't forget your furry family member's doggie treat "cakes!" Make your celebrations personal with custom edible logos and images! Fit your flavor fancy, and request a custom order for, well, just about anything you can think of! Smallcakes believes in its slogan of "Maybe a Cupcake Will Help?" We do, too!
(850) 460-7487
www.smallcakes.net
Ditch the Scale and Get Naked at CRYO850!
CRYO850 Performance and Recovery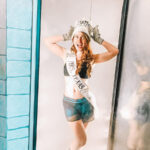 Did you know you can scan your body from head to toe with the Naked 3D Body Scanner and track your progress with side by side comparisons? Simply download the app, answer some basic questions, step on the scale which spins 360 degrees, and in less than five minutes, you can download a complete 3D image including your weight and BMI percentages PLUS nine key measurements. Then heal and rejuvenate with amazing, full-service, line-ups of advanced, drug-free options for self-care. Experience Nitrogen-free, whole-body Cryotherapy. The cold exposure reduces acute and chronic pain, expedites post workout and/or surgical recovery, and provides metabolic boost, increased focus and mental clarity. Red Light Therapy aids healing both on the surface and at the cellular level. CRYO850's Near Infrared Lighting boosts ATP (energy) and balances hormones. NormaTec® Compression mimics the body's natural circulation patterns to increase blood flow and soothe fatigued limbs. Try the Pagani® Italian Body Contouring for fat and cellulite reduction and skin rejuvenation. Benefit from an improved immune system, metabolism boost, better sleep, reinforcement of cognitive abilities, inflammation and pain management, improved athletic performance and anti-aging.
(850) 279-4145
www.cryo850.com
Cheers to Fun, Unique Gifts!
Frill Seekers Gifts and Personalized Fabulous Finds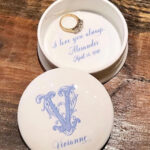 Looking for the perfect gift Mom or your BFF? For starters, a Party Animal Nite Shirt will have her celebrating Mother's Day in super soft 100% cotton sateen fabric with pink trim and French cuffs. Add initials or a monogram for a pop of personalization.
Spiritual items make for a sentimental gift for Grammies and Mommies, too. Frill Seekers' custom porcelain ring boxes are a sweet gift for Grandmothers, mothers or besties, too! The box lid features a custom monogram and a personal note can be tucked inside.
It's no secret that moms love to write notes and letters. Plan ahead and order a set of notecards, notepads, stationery or calling cards engraved with her name and monogram. From letter sheets to fold over notes, it's a lovely way to show Mom your love. Speaking of love, your Mother will fall head over heels for a fragrant Volcano scented candle by designer Capri Blue. With its familiar citrus and sugar Volcano scent and cult following, it will fill her home with the simple pleasures in life.
Frill Seekers can even make a gorgeous gift basket, filled with the treasures and treats you select. Call in with a price range or simply visit the store and pick out the items you'd like to include. Free gift wrapping, too! Shopping online is also an option.
(850) 460-2700
frillseekersgifts.com