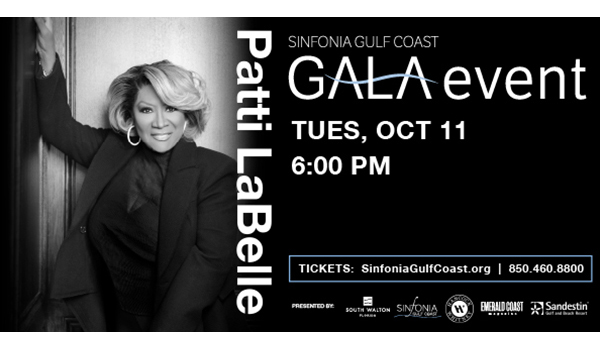 Expand your brand with a Destin location!
Brian Locicero, REALTOR®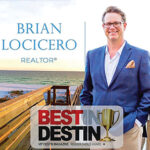 There are few people that know the Destin-30a-Seaside real estate market as well as REALTOR® Brian LoCicero. He specializes in selling, listing and marketing unique residential and commercial properties, in addition to finding key locations for new or expanding businesses along Florida's beautiful Emerald Coast. He is your local "go to" person when you're ready to expand your brand and need a prime location. In fact, Brian's featured property listing for June is Destin's City Market Bayside Shopping Center. The upscale lifestyle center features quaint architecture, lush landscaping, unique boutiques and an eatery, which all work together and is well known as a local's favorite. Only a few opportunities to join the City Market merchant family remain. If you've decided you're ready to become a local in the Destin-30A area, Brian can assist you in finding the property to buy that best meets your needs and budget. Named Top Realtor in Destin for several years in a row, Brian is known to have his finger on the pulse of the market and can quickly analyze your needs to identify what area will best fit your lifestyle at the beach.
(225) 938-2324
www.beonthecoast.com
"What exactly is CRYO850?"
CRYO850 Performance and Recovery Center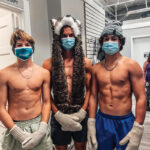 Is it a place for wellness? For athletes? Pain management? Skin care? Mental reset? The answer to each question is "YES." CRYO850 offers drug-free technology for staying young, active and pain free. Its community culture of healing is literally changing lives. For example:
Tracy hobbled in the center on a cane. After his whole-body cryotherapy treatment, he walked out completely forgetting his cane!
Tiffany suffers from melasma which creates dark patches on the skin. Red light therapy changed her complexion to the point that her Aesthetician's office took immediate notice!
Johnny is a veteran who claims he hasn't slept through the night since 1998. Whole Body Cryotherapy and NormaTec compression has him sleeping like a baby.
Ainsley is an active workout enthusiast, but she just couldn't lose that little pooch around her belly button. Three sessions of Pagani Body Contouring and she's lost two inches AND her pooch!
A few examples of clients' benefits received:
• Joint pain decreasing
• Spinal and low back pain lessening
• Fat percentages decreasing
• Mobility increasing
• Circulation increasing
• Athletic performance increasing
• Insomniacs sleeping
• Skin complexions changing
Name the age, race or fitness level and you'll find it here—a myriad of people wanting better health and wellness without drugs or injections. Life is short and you only have one body. Eat right, drink water, get your rest and exercise. And if you want an extra leg up, make your way to CRYO850.
(850) 279-4145
www.cryo850.com
Personalize Your Travel!
Frill Seekers Gifts and Personalized Fabulous Finds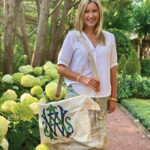 Summer is here, COVID-19 vaccines are out and mask mandates are gone! So, it's finally time to travel! Whether you're hitting the road or flying to your favorite destination, you will want to have the best, most stylish bag by your side.
What you pack your travel outfits in, is just as important as what you'll wear. Frill Seekers' Letter Luggage overnight bag has compartments to keep you organized from outside shoe pockets, to clear inside pockets, which allow you to grab items at a glance. The bag also has plenty of room to tuck in several outfit changes, a beach towel and a toiletry bag. The sturdy shoulder strap can be used for carrying or use the double bag handles for heavier loads. It's also great for a graduation or wedding gift, with a bride's new initials. Frill Seekers' Letter Luggage features a combination of elegant antique cipher letters in gorgeous color options on the front of each piece. Sold individually or as a set, with a variety of options, such as a large and small cosmetic Bag that features clear inner pockets to organize toiletry items by category. The Standard Tote is ideal for a day at the beach to pack a swimsuit, beach towel, lunch and change of clothes with exterior pockets for your cell phone, car keys and suntan lotion. The Ollie Tote is ideal to use as a carry-on bag, because it opens wide, is lightweight and folds down easily to take along on a shopping trip. Many clients use the Dawson zip-up mini bag inside for money and cellphone.
(850) 460-2700
frillseekersgifts.com
Blow Dry and Style!
Pure & Couture Salon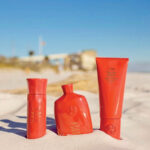 Shampoo. Condition. Blow Dry. Style. Straighten or curl with select service providers! Then glide through the weekends with pure confidence! Pick up the products to help you maintain your lovely locks at home. The quality of your shampoo and conditioner can have a huge impact on your hair—it's far more concentrated than store bought ones and customized for your specific hair needs. Professional products are the only way to maintain the look you get in the salon and help you recreate it at home. Think of your hair as an investment. Why would you go home and use a $5 product? Professional products guarantee the longevity of your color, enhance shine, give moisture, seal your cuticles, protect against heat damage and UV rays, and keep it looking its best between visits.
Pure & Couture carries the best brands including Oribe, Olaplex, Loréal professional and Moroccan Oil.
Consult with a Pure & Couture artist to find out which is right for your hair and make your summer "purely" magical!
(850) 424-3935
pureandcouture.com
"Frostacious" Cupcake Fun for Anyone!
Smallcakes: A Cupcakery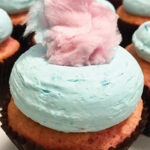 BOOM! Cupcakes are better at the beach and life is better with sprinkles on top! Smallcakes has the corner on decadent, delightful and delicious, all summer long, Monday through Saturday, 11 a.m. – 9 p.m. These made-from-scratch, fancy, creative and light cupcakes are fresh daily! This is cupcake heaven on earth with "frostacious" flavors and a variety of cupcake personalities that sizzle this summer! Smallcakes can even do your summer sweet-treat baking—custom cakes (with edible logos and images), gourmet cupcakes, cookie cakes, birthday cakes, beach cakes, reunion cakes, brownies, normal-size cakes, cupcakes-in-a-jar and even Pupcakes for furry family members! Signature flavors include pink vanilla, pink chocolate, chocoholic, vanilla 'n chocolate, cookies-n-cream, lemon drop, famous red velvet, wedding cake, hot fudge sundae, peanut butter cup, chocolate cream, birthday cake and gluten free—moist, delish and delightful. Baked fresh with up to 18 flavors to choose from daily. Call ahead for pre-orders or curbside pickup!
(850) 460-7487
www.smallcakes.net
Clean Eating Made Simple! Colorful! Fun!
Healthy Coast Meals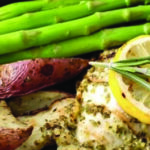 Clean eating made simple! Healthy Coast Meals provides gluten-free, healthy meals made with all-natural, whole ingredients. All meals are prepared in a licensed commercial kitchen and sold fully cooked. So, all you have to do is heat and eat! Healthy Coast Meals' goal is to eliminate the inconvenience and stress of planning, shopping, cooking and cleaning. You can select individual meals from the weekly menu which includes "Healthy Gourmet" specials and the eight popular staple meals! If you don't have time to choose your meals, you can select one of the packages and Healthy Coast will choose a variety of healthy meals for you! And your meals are made fresh to order, with clean, healthy ingredients, so you know exactly what you're eating! Whether you're trying to maintain your existing health, lose weight, build muscle or get fit, Healthy Coast has you covered. Eating clean doesn't have to be boring and bland; healthy versions of your favorite dishes are here for you to enjoy. Healthy food never tasted so good!
www.healthycoastmeals.com
850-496-6470