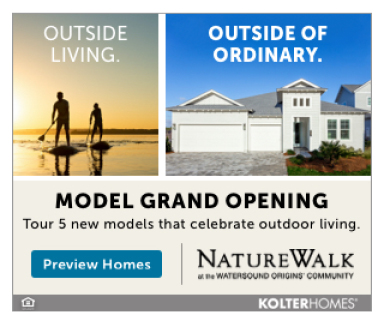 By Gail Pelto, Realtor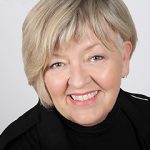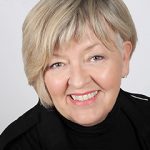 I've thought a lot about our military since moving to the Emerald Coast and I've worked with military buyers and sellers. Before we continue, thank you – I appreciate and am humbled by your service to our great country.
A VA Loan is a mortgage option available to eligible members of the regular military, reservists, Veterans, National Guard and spouses of military members who died while on active duty or as a result of a service-connected disability. If you are one of these folks and have not purchased a home, then continue reading this article. And if you already own a home, you should read this too.
Many of you are not taking advantage of this benefit. In fact, of the 21 million plus service members and Veterans in this country…only about 6 percent have used a VA Loan to purchase a home in the last 5 years! Some eligible candidates don't know about the program, some may think it's a long, drawn out process and some lenders may not even think to offer it. But, there are many reasons to use this benefit:
• VA loan rates are typically about .25% lower than conventional loans – since the government backs the loan it is considered low risk; they also have some of the lowest foreclosure rates.
• Just about ANY LENDER can do a VA loan…it is not issued by the government; it is backed by the government. Many banks, credit unions and mortgage lenders can do VA loans.
• They have more forgiving guidelines for lower credit scores, past foreclosures and bankruptcies…do you think your financial history is too bad to buy or refinance your home? These issues don't necessarily disqualify you from eligibility. Each lender will have its own guidelines on these issues.
• Zero money down! This is BIG when you consider conventional loans can ask for 10, 20 or even 30 percent down. 20% down on a $300,000 house plus all the closing costs, inspection costs, etc. can add up fast. This is particularly attractive if you're buying your first home and have no equity built up from a sale to put into a new home.
• No Mortgage Insurance. Private mortgage insurance can be hundreds of dollars per month, so it's another cost savings.
• You can use your VA home loan benefit over and over again! Sell and pay off one home, then use the benefit again for your next home, and the next one. Once you've been deemed eligible for the benefit, it never goes away.
• You can use the benefit to refinance your existing mortgage whether it is a VA loan or not.
• You can use the benefit to tap into your home's equity! The VA cash-out loan amount can be up to 100 percent of your home's value in many cases…Use it for home improvements, a new boat, a car, or even college tuition.
• Disabled Veterans and Veterans who are eligible for disability compensation but are getting active duty pay or retirement pay instead, are exempt from funding fees – this fee is usually between .5 and 3.3 percent of the loan amount.
• Home ownership – it's way better to pay yourself than to pay rent.
Now that you have this information, enlist the services of a great real estate agent who can also help you with lender recommendations. Questions about your eligibility for a VA loan or the home buying /selling process, call me – 850.374.0454, or send me an email – gail.pelto@kw.com. USE ME AS A RESOURCE, I am here to help you achieve your real estate goals!
Gail Pelto is a full-time real estate agent with Keller Williams and a board member with the Mattie Kelly Arts Foundation and The Rotary Club of Destin and yes, she's helped military home buyers and sellers in our area in the home buying and selling process!