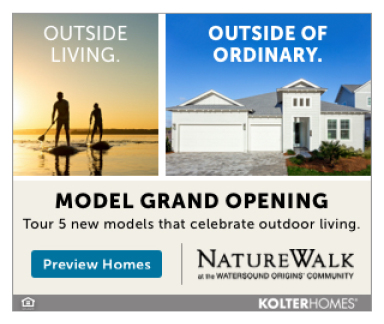 The long-awaited Oasis Santa Rosa Beach has opened for lunch (11 a.m.-3:30 p.m.) and dinner (4:40-10 p.m.). Once called the Love Shack, there's an outside smoothie bar opening soon and breakfast offerings. You can have lunch at the outside café and pool deck. Try the amazing Oasis craft drink list at the Elixir Bar as well as the fabulous Sunday brunch from 11 a.m. – 3:30 p.m. There's also a pizza bar and inside reservation only dining.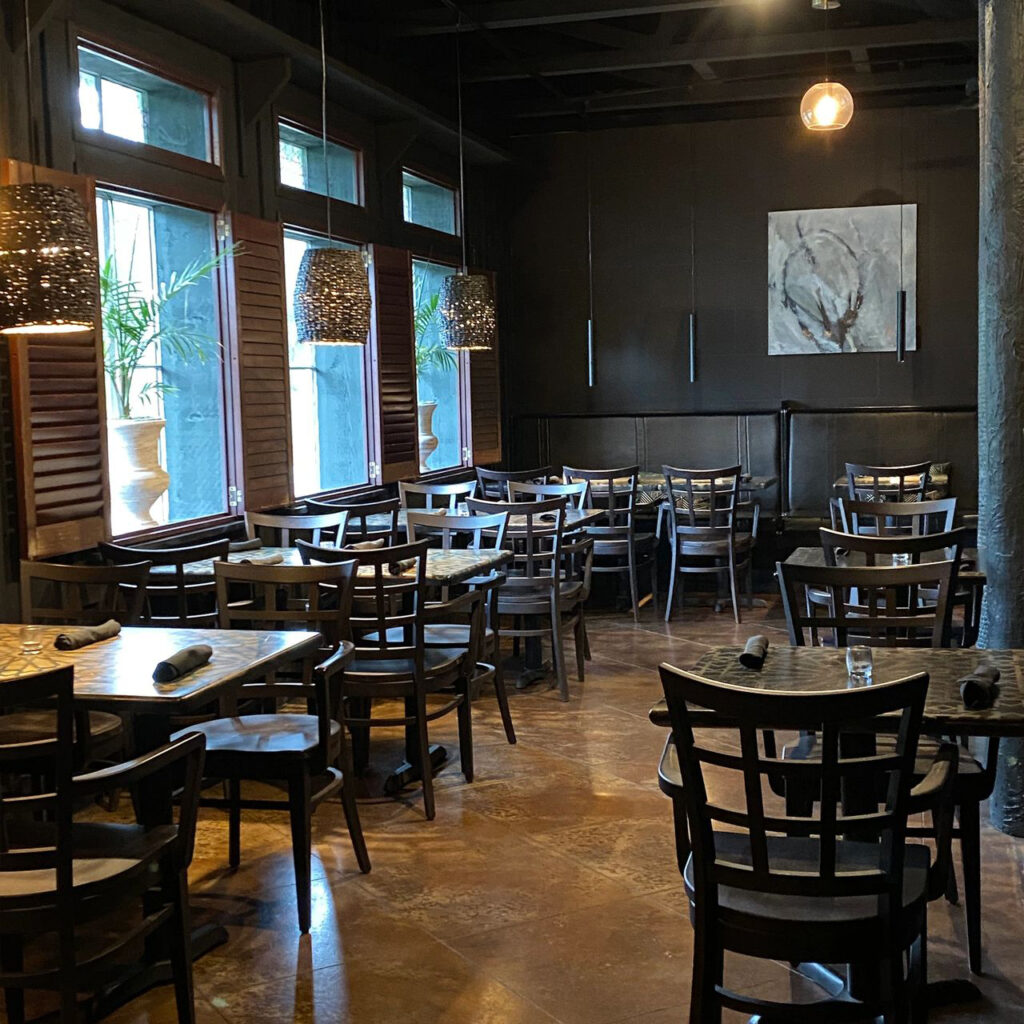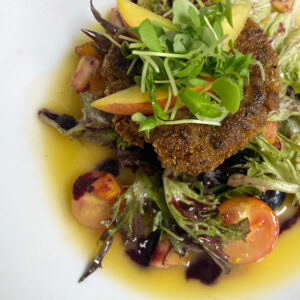 Not your ordinary restaurant fare, it's the area's only fully plant-based restaurant with a chill and calm vibe. "Oasis is a place to stay, chill and relax. We offer entertainment and a more European feel," says owner Amy Sievers, also founder of Destin Fresh. "We saw a need, had a vision, and then made it real. We wanted a place for us and others. A place where people could eat and enjoy food without fear of harming our bodies or animals," says Amy. "Here's to clean eating, delicious eating and safe eating—so grateful for these healing foods and this opportunity."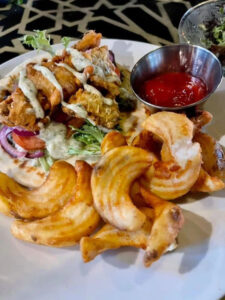 Weekly menus also include Destin Fresh chef prepared meals, now headquartered at The Oasis. You can order and pick up the chefs' dishes, have them delivered or have lunch or dinner there during the week. Ordering is available Monday to Friday and meals are delivered Monday mornings for the week. Gourmet plant-based meals are created and cooked by Chefs Divaldo and Amy at the Oasis. "It's like having your own personal chef that takes care of the planning, shopping and cooking for you," says Amy.
"The Oasis is a place to connect — planned events, yoga, pool, lounge, evening dining, breakfast, lunch, smoothies, stay-all-day or grab-a-bite-and-go place—a unique way to dine and unwind," she says.
Located off the busy path of Hwys. 98 and 30a on 306 Bald Eagle Dr., it's time to find your way to the Oasis! Visit theOasisSRB.com or @theOasisSRB on Facebook. Call (850) 401-9149.