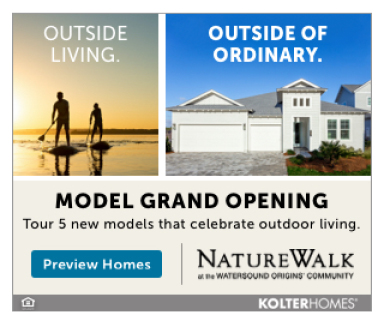 Mattie Kelly Arts Foundation Celebrates 25 Years!
Publisher note: Many in our community are familiar with Mattie Kelly concerts, Festival of the Arts, and some of the other fundraising events. But, do you know the history behind how the Mattie Kelly Arts Foundation was founded, its great impact in our community, and why the organization hosts all these events? Read on to find out…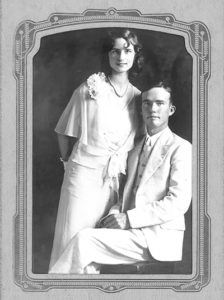 Mattie May Kelly (1912-1992): A native Floridian, Mattie Kelly was born on March 12, 1912 near Vernon in Washington County. In 1935, Mattie and Coleman Kelly moved to Destin to begin a turpentine farm bringing the first significant payroll to the community. One of Destin's pioneer families, the Kellys raised five children, Canera Lee, L. Bernarr, Imogene, Carol and Cecilia and built the first tourist cottages in Destin. They launched the Martha-Gene, the beginning of the charter boat fishing fleet that now makes Destin famous. Mattie and Coleman donated the land for the Destin Elementary School and another 75 acres to establish the Coleman Kelly Airstrip, known today as the Destin Airport. In 1981, Mattie founded Destin's first radio station, WMMK-92.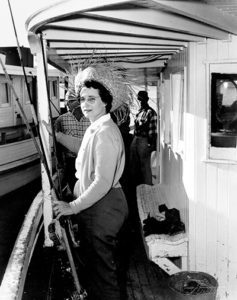 As Valedictorian of her class of 1930, Mattie began her formal education at Rollins College and in 1952, earned a Bachelor of Arts in English from Florida State University. Mattie continued her studies at AB College of Arts and Sciences at Columbia University, New York City; Okaloosa-Walton Junior College and Harvard University Summer School in Cambridge. At the time of her death, Mattie was close to completing a Master of Arts in Humanities at FSU.
In 1995, a handful of visionaries established The Mattie Kelly Arts Foundation (MKAF) to provide resources for the promotion of the Arts in Okaloosa and Walton Counties through cultural events and educational opportunities. Mattie Kelly bequeathed a 52-acre parcel of property reserved for the future development of a cultural and educational facility for the residents and visitors of the community. Today a portion of this parcel of land features Dugas Pavilion at the Cultural Arts Village, which annually hosts Concerts in the Village and Festival of the Arts, the largest juried fine art festival in Okaloosa County.
Empower
The heartbeat of MKAF is its commitment to provide inclusive arts education programs for children and adults of diverse abilities and backgrounds. MKAF bridges the gap to those who either lack access to the arts or could uniquely benefit from the experience. An array of high-quality visual and performing arts programs are thoughtfully curated to serve K-12 students, children and adults with special needs, at-risk youth, and veteran and active duty warriors with both visible and invisible injuries.
"As a 23-year veteran with 14 combat deployments, adapting back into the civilian world can be difficult and stressful to both the member and the family. The 'Zentangle' art technique that MKAF introduced has helped me both focus and obtain an inner calmness. I now enjoy sharing the meditative process with my 10-year old daughter," said a special operations veteran who participated in the Warrior Arts Program.
Since 1995, these outreach programs have inspired more than 335,00 children and adults in over 71 schools and partner agencies in Okaloosa and Walton counties. MKAF offers a comprehensive model of artist residences, hands-on workshops and public education events featuring music, theatre and the visual arts. Programs are offered free of charge to participants, made possible by grants, private and corporate gifts; and supported by MKAF event fundraising.
Capability Over Disability
All people have the innate ability and capability to partake in the artistic process. MKAF's educational outreach component connects nationally acclaimed artist facilitators with schools and non-profit partner agencies serving children and adults with special needs. Regardless of any physical or cognitive challenges, individuals are given the opportunity to learn painting, music, magic and more, and experience the inherent joys of creativity.
MKAF's outreach program has been recognized by The Florida Department of Education with the Award of Distinction for this one-of-a-kind educational program. Recently, the Florida Restaurant and Lodging Association honored MKAF with the Best Art and Culture Event for the Festival of the Arts.
MKAF's members and countless volunteers are the lifeblood of sustaining the organization through quality cultural events and arts education outreach initiatives. In 2020, MKAF celebrates 25 years with an enhanced season of events, which include classics as well as new and revitalized events such as the MKAF Arts Guild Luncheon, The Aioli Dinner and the Vin'tij Wine Dinner series.
CEO, Marcia Hull stated "As we reflect on the past 25 years, I applaud the 142 community leaders who have contributed their commitment to serve this charitable organization and those who will take us into the future for the next 25 years."
Membership with MKAF has its privileges. Members enjoy complimentary admission to Concerts in the Village and Festival of the Arts as well as member rates and early access to other events. Membership helps foster growth and make Northwest Florida a center for creativity and artistic excellence.
MKAF's 25-member, all volunteer board of directors and staff of three are challenged to welcome 250 new members for the 25th silver anniversary season. Membership is open to individuals, couples, families and businesses. Membership applications with levels and benefits are accessible by visiting online at mkaf.org.