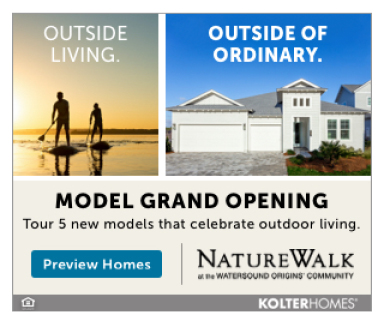 By Lori Leath Smith
A foodie's paradise, the food hall phenomenon is a trend no longer—it's a staple in larger cities such as New York, Philadelphia, Denver, Atlanta and Miami. Appreciating them for their variety of affordable options, developers have come to know food halls as their anchor—an attractive option offering a sense of place and sustainability, not only because of the food component, but also because of the beverages, entertainment, special events, corporate or group events and the experience. When you add in Top Golf, football, hockey and a variety of other simulated sports, along with spacious seating areas and a venue area for events, you're likely to have the patrons eating out of your hands!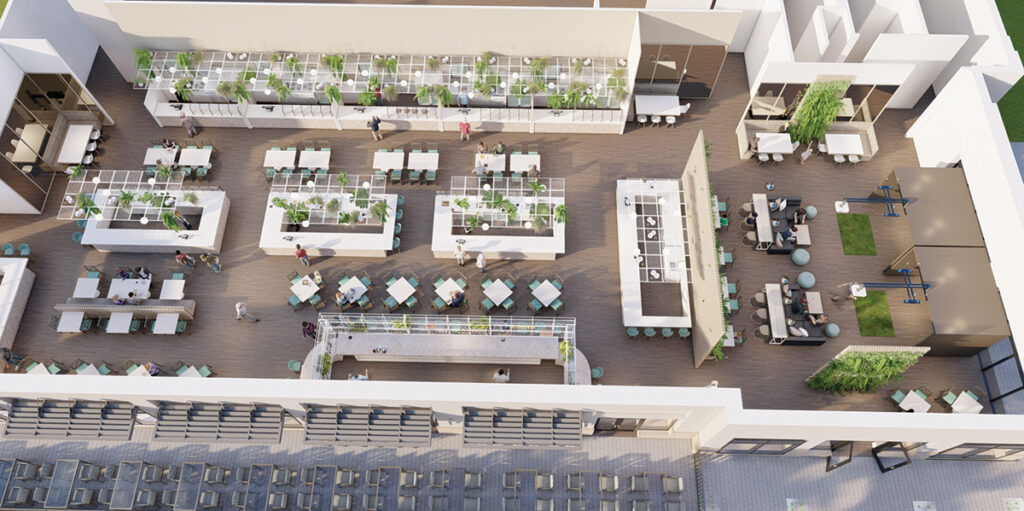 Now, our own little paradise will be joining the fun! Destin Commons will be launching Destin's first food hall soon—City Food Hall. It will offer a culinary and entertainment gathering place for locals and visitors, as well as a unique opportunity for our area's up-and-coming and veteran chefs.
I caught up with City Food Hall founders Peter Rounce and Kenzie Motai to help shed some light on what we're in store for and what drew them to Destin!
Kenzie says he initially didn't understand how beautiful and how popular our lucky little fishing village is, but when they visited, they fell in love with the area. "We did a lot of market research and that's one of the reasons why we're happy to be in Destin; it's probably the #1 family destination and we're a one-stop shop for each family member's palette. And Destin Commons provides an ideal environment for us to capture both visitor and local traffic. We are proud to be part of such a quality destination."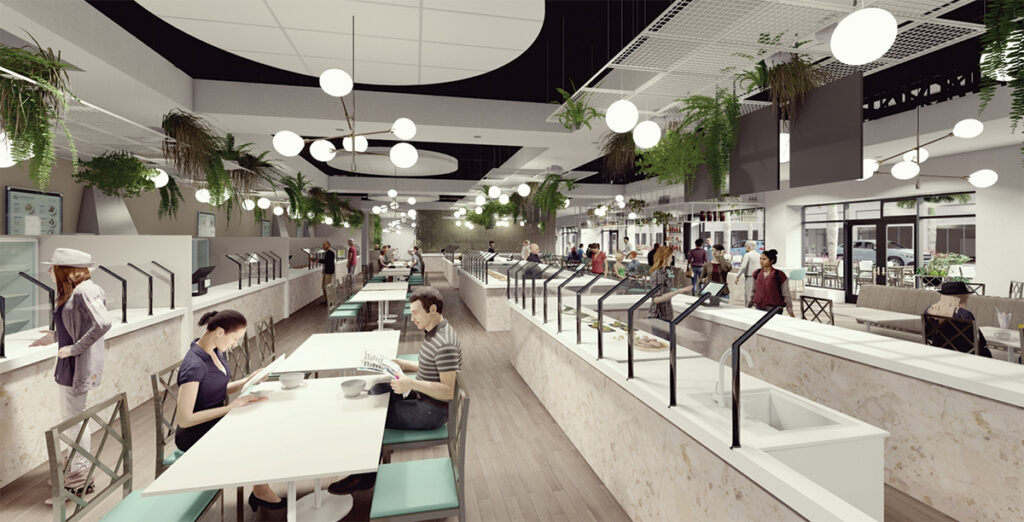 So, this spring you might find yourself surrounded by more than 10 specialty restaurant concepts, (no dining options repeat) offering food and drinks from around the globe, an expansive indoor/outdoor bar, and two state-of-the-art Top Golf full swing simulators with a variety of multi-sport games, several HDTVs and comfortable lounge seating.
"City Food Hall will be Destin's newest go-to gathering place," says Kenzie. "After the challenges of 2020 and 2021, we wanted to create a community destination where friends and family can spend time together sharing great food and drinks with a side of entertainment. Our plan is to have entertainment every single night, with live music every weekend," he says.
But Kenzie and Peter feel the real draw will be the connections people make. "This food hall concept in and of itself is a great family night, but also a great date place," says Peter. "The food hall environment is for everyone passionate about food and connecting. Further, people are drawn to the brand Top Golf. "Though it's a really fun activity, the food and drinks at that venue are also very good, thereby drawing folks in and allowing them to connect," says Kenzie.
"It will be possible to rent out the entire food hall space, which can become very interactive with a food passport, for example. We can get very creative with those types of events."
Kenzie says the food hall concept enables his team to "bring new culinary talent to the Destin table," and they have begun discussions with area chefs specializing in Mexican, Japanese, Mediterranean and other cuisines. Peter explains how the vendors will be chosen.
"We always try to stay as local as possible. The popular ones are doing something that speaks to the local community. Then once we bring in that type of cuisine, we won't duplicate it." For some vendors, it might be their first concept and they're able to initiate it in a non-threatening environment, they explain. "The menus presented will always be specific to them and in no conflict with any other restaurant or eatery," says Peter.
"There's definitely some regular, normal food items we always seek out for the food hall, but we also seek out the area's specific tastes and desires for the people in the area," Kenzie says. "What are people doing in the area? We explore those possibilities. Culture fit? Good food? Do they work well with everyone else?"
City Food Hall at Destin Commons will be located in a 14,000 square-foot space next to Foot Locker. The food hall itself is a turnkey space and 4800 sq. ft. of cooking space within. Vendors will be assigned their own prep area, somewhat like a commissary kitchen. "It's a shared environment with 10 food stalls. Half are hot stalls (hooded) and half are cold stalls (not hooded) with point of sale units there for each," says Peter. "All they need is their own staff and their own food. We have the permits."
Peter says technology is one of the new things. "You can order from different vendors, even order directly from your table, but only have to pay with one check or credit card; it will all be centralized. You'll also be able to order from your phone via the City Food Hall website and execute all transactions digitally."
"We take pride in the vendors and caliber of chefs we're pulling in," says Peter. "The vendors can perfect their business concept and it's touching for us, because we are able to play a part in it and it's a sense of pride," says Peter. "We'll have a really wonderful bar program there, too. We want to showcase the food on a beautiful plate in an upscale, casual setting. Your experience can be long or short time-wise."
City Food Hall is planning to hire roughly 30-40 employees and vendors will hire their own.
For more information or employment opportunities, visit cityfoodhall.com or email info@cityfoodhall.com.