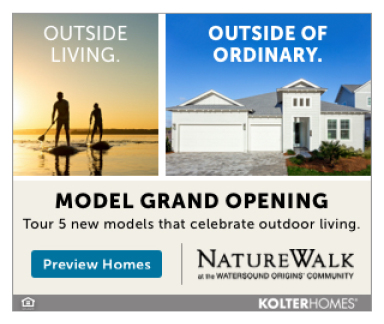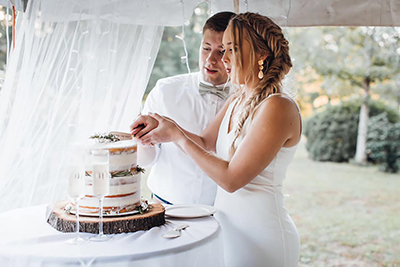 By Rita L. Sherwood
The Emerald Coast, from Destin to 30A and beyond, is well known for its turquoise, emerald green waters and picturesque white sugar sand beaches. It only makes sense that our area would be a magnet for special events and weddings. But with COVID playing such a role from the past year, it got us wondering what the current state of affairs is. So, we reached out and asked some pertinent questions to a local wedding and events planner, a wedding photographer and professional live musician and DJ.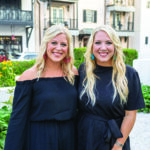 "At the beginning of the pandemic, we know that weddings came to a sudden halt, and many were forced to postpone and even cancel," says Leighann Elliott with RaeBird Weddings & Events. "Now that everyone has a better grasp on how to handle hosting events safely and how to properly execute safety precautions, planning and hosting events in general has become more streamlined." She says the wedding world has changed over the past year which has made it somewhat more difficult for clients to have the wedding celebration they initially planned for. "Weddings are extremely personal and every bride is different," Leighann says. "Some want masks and hand sanitizer at every table, appetizers and desserts served in individual wrappers, and six people seated per table. But we also have brides who don't want to require masks at their wedding."
And as vaccinations become more available, it seems the race to schedule a wedding is on! "People are calling to reschedule their postponed wedding and rushing to send out a new 'save the date' before their date is snatched up!" Leighann and Raebird Events partner, Haley Poveda, have even seen a lot more weekday weddings, because those are some of the only dates available for certain venues and vendors. "You heard it here first: Friday weddings are the new trend! And Haley and I are thrilled that RaeBird Events' future is not filled with Zoom weddings. We're lucky that Florida is an open state and we have very minimal restrictions."
Leighann says venues and vendors are different, too. "Talk to your venues and vendors first. Some have virtual tours on their websites, an awesome way for clients to still "see" the venue. Or, check out their Instagram sites. They might have a highlight where you can "walk through" the venue. Social Media has helped finding your perfect wedding vendors so easy and accessible. For example, brides-to-be are able to pin that perfect flower arrangement on Pinterest and share the news of their recent engagement on Instagram." Leighann says she's thankful for social media, because it helps small businesses like theirs find their way to the public eye through tagging and sharing.
Leighann and Haley launched RaeBird Events in July 2020 and says the 2021/22 calendar is already filling up. "The postponement of 2020 weddings automatically created a very full 2021 wedding calendar! Couples are booking with a frenzy and we are already receiving wedding planning inquiries for 2023!" She says some are asking if it's better to hold off and rebook for 2022-2023. Raebird Events feels it's a personal decision. "However, pushing it back will open up more availability for vendors, venues and guests," she says.
And couples are taking a more simplified approach or downsizing their 2021-2022 weddings with some noticeable changes such as live streaming of the ceremony; assigned seating + additional space between seating; venues offering additional servers to pass hors d'oeuvres with fewer items per tray; adding more bars and spreading out existing bars to eliminate lines; plexiglass shields by bars and food; no receiving line or grand exit; table layouts with 6 ft. between tables; plated dinners instead of buffet; increased dance floor footprints; reduced wedding guest count; and elimination of wedding party.
"We love that 'normal' weddings are coming back," Leighann says. "Although 2020 presented many challenges for the entire industry, it also proved that love will always prevail and conquer all. The couples that are determined to get married come hell or high water inspire us." Having launched a company in the middle of a pandemic, Raebird Events joins in that same determination.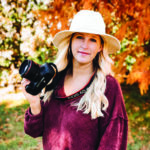 Local wedding photographer Savannah Smith concurs. Having launched Savvy Leigh Photo during 2020 also, Savannah says she has definitely seen a rise in the number of weddings. "So many weddings were moved to this year since mostly everyone had to cancel or re-plan from last year. A lot of couples are playing catch up, so it seems it's as busy as ever. If they did have to postpone their wedding, they are booking more last-minute, too," she says. "But, couples that are newly engaged have started booking with me for 2022."
She says one of the differences in prepping for a wedding photoshoot is finding out if masks are needed and other safety protocols desired. "I've also noticed people having to miss weddings, because someone in their family has been close to a COVID positive person. So, we have to stay flexible."
She's noticed some other subtle changes as well. "Some people have decided to have smaller weddings just to stay on the safe side," Savannah says. "But there are also people who have mainly outside weddings, so they can still have a great amount of people. And the venues are as beautiful as ever."
Savannah stresses that though this is such an amazing region for weddings, she highly suggests at least hiring a day planner if you aren't going to have a full-time wedding planner. "It makes the day go so much more smoothly and takes the stress off the bride and family. Then talk to your photographer and get to know them before the wedding, so they know exactly what you are wanting and can capture the very best photos!"
"I love every second of being a wedding photographer. Capturing special moments on a day people look forward to their entire lives is such an amazing thing to be a part of," Savannah says. "When a couple tells me they can relive their wedding through the photos I captured, it is the most rewarding feeling in the world!"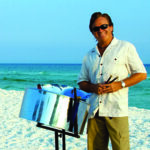 Chuck Lawson from Chuck Lawson Wedding and Event Music is a full time professional live musician and DJ with more than 30 years performance experience providing music for weddings, corporate events and private parties along the Florida Panhandle, Alabama and Mississippi Gulf Coast. Chuck says his bookings for last season were on track for the best season he had ever had. "While I am now getting inquiries and bookings for this upcoming season, it is slower, but steady. Folks are being very cautious and many seem to be waiting until closer to time to book."
Chuck says much of the new income he would have generated this year is gone and lost forever, due to already-paid-for rescheduled events. "I am making it my mission to pick up the pieces and make a big come back for my clients who had to put off their wedding and reschedule or just booked for a new event. I, like so many of us here in the wedding business, am very tenacious, strong and determined to bring back our industry to the highest level. It will take some doing, but we are coastal folks, which means we can handle all kinds of adversity and overcome."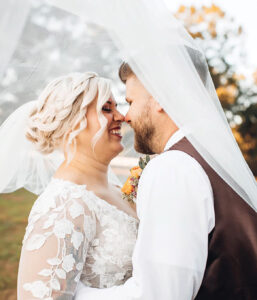 In regards to planning, Chuck says he is spending a little more time explaining to potential clients he is open for business and willing to adapt to concerns they might have. "Also, because many clients are booking closer to their event date, I am conducting preparations for them with a little less time to do so. In the past, my client's weddings and events would be booked six months to one year in advance. Now, I am getting bookings as soon as two weeks to two months prior. And a few are still in the 5-6 month out range," he says.
Even though Chuck has seen a smaller wedding crowd due to COVID concerns and quarantine requirements upon return home and to work, he has always practiced health-conscious behavior simply because of what he does for a living. "For example, I allow no others to use my microphone or be up on stage with me. I have also made a point of avoiding contact with anyone exhibiting illness symptoms. If I get sick, I physically cannot perform."
Chuck says there's some important elements to consider when planning your wedding: "Start planning ahead with as much time as possible. Use experienced professionals—nothing will ruin a wedding or event like hiring inexperienced or "cheapo" vendors. Research and read reviews. Book your experienced professionals as soon as possible to ensure their availability. Have a realistic budget."
"When I, and many of my professional colleagues in the wedding industry, am hired to provide music for weddings and events, I make sure that I give my clients the best I can be and an experience that exceeds their expectations," Chuck emphasizes. "The events of this past year have shown the importance of being adaptable and still providing a professional quality service."
All in all, despite the many challenges we have all faced during this most unprecedented year of COVID, the state of weddings is alive and well. You can't argue that our beautiful Emerald Coast is the most breathtaking backdrop for any special event, especially weddings!
For more information about wedding planning in the future, please contact RaeBird Weddings on their Facebook page at Facebook.com/RaeBirdEvents, visit RaeBirdEvents.com, call (770) 296-7072 or email info@raebirdevents.com. To contact Savannah at Savvy Leigh Photo, visit Facebook.com/SavvyLeighPhoto, Instagram at Instagram.com/SavvyLeighPhoto, call (205) 567-2779 or visit savvyleighphoto.com. With a Bachelor of Music degree, work in the Nashville music industry, and having performed throughout the U.S. and Europe, Chuck performs on many different instruments, usually his Caribbean Steel Drums, Guitar and through his voice. To reach him, visit Facebook.com/Chuck Lawson Wedding and Event Music, call (850) 496-7230, visit chucklawson.com or email chuck@chucklawson.com.