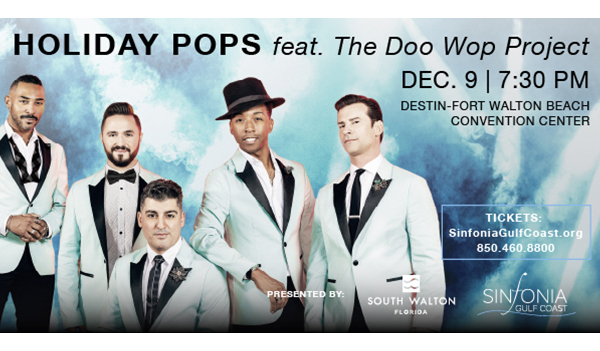 By Marta Rose-Thorpe
A Superior Air Conditioning Company hosted two Appreciation Lunches in April, honoring our community's veterans and first responders. Veterans and first responders who are in need of a new HVAC unit, but may not have the means to afford it, are invited to apply online for the A Superior's HVAC Giveaway. Each quarter, three deserving veterans and first responders win a unit. They all have compelling, sometimes sad, but heartfelt stories of their need. Here are a few.
On April 12, at "The Rock & Roll Church" – the nickname of Faith Assembly Church in Miramar Beach, first responder Tina Wilken was awarded a new air conditioning system. "I've been a full-time deputy sheriff for a year and a half," she said. "I'm a single mom of five children, and needless to say, I have a full house!" Tina's current system was between 11 and 12 years old, and she'd spent around $2,000 in only a year-and-a-half to keep it running. "I love what I do, but I have to budget my spending to provide for my family," she continued. "This means choosing the most appropriate places to direct my finances. The choice of either purchasing a brand-new HVAC unit – or having my home insured – was not much of an option for me." Tina attended the lunch and was present to accept her award, stating what a blessing it is for her family.
One week later, on April 19, another Appreciation Lunch was held at Texas Roadhouse in Bay County. Kevin Fordred, an Army combat medic vet who currently works as an EMT, is a newlywed whose wife works in oncology. They just purchased their first home together in Panama City, and. With the currently inflated housing market there were limited homes to choose from in their budget. They landed on a two-bed, two-bath fixer-upper built in the 50s. Little did they know that multiple large projects would need to be completed, such as replacing the HVAC unit. Along with new insulation, both bathrooms needed work, the future nursery had no flooring and they had to deal with pests. Along with fertility medical expenses as they tried to start a family, it all added up to a huge financial strain. Kevin was present at the lunch to accept his award.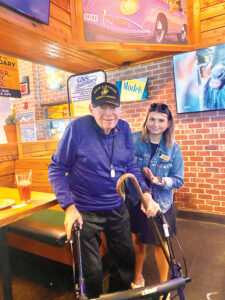 Local veteran Jay Mabry is a four-year honorably discharged Navy veteran. He lived and worked aboard the USS Seattle during his enlistment. Originally from Galveston Island, Texas, Jay has lived in Bay County for the last 19 years and works at Edgewater Beach Resort. "Because of the price of rent and long-term leases, my wife and I bought a home in the Cove area this past May," he said. "We love the home and the quiet of the area."
Unfortunately, Jay was recently told he'd need to begin radiation treatments at the Cancer Research Center Monday through Friday for the next nine weeks.
"The AC unit in my home is an older system that I know needs some work," he said. "Between missing my work hours and the cancer treatments, there's no way I'm going to be able to afford to replace the AC system any time in the near future." Jay was present at the lunch to accept his award and acknowledged what an amazing thing it was.
Changing the lives of vets and first responders in need is why A Superior AC does what they do. They are blessed to work with many local businesses and organizations who support and sponsor these lunches, including Texas Roadhouse, Faith Assembly Church, Panama City Toyota, Edward Jones, Beachy Beach Real Estate, Coastal Wildlife Removal, Emerald Coast Hospice, Meeks Construction, Hare Taylor Accounting, By the Sea Resorts, Harley-Davidson of PCB, Coastal Waste & Recycling, High-Definition Coaching, Arc of the Bay, Miliary Media, Century 21 Blue Marlin Pelican and Herbafex.
The next two lunches are scheduled for Tuesday, July 12, at Faith Assembly Church in Miramar Beach and Tuesday, July 19, at Texas Roadhouse in Pier Park North. All vets and first responders and their spouses are invited to attend. To apply for the Q3 HVAC Giveaway, go to ASuperiorAC.com.