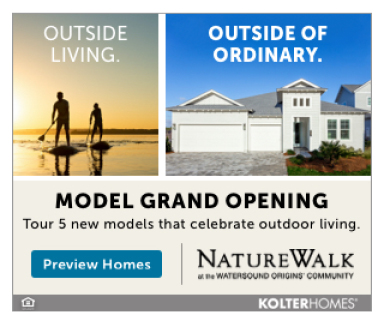 Dr. David Simmons, Professor of Film Studies and Humanities, NWFSC
1. West Side Story (Steven Spielberg, ****)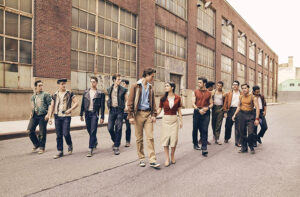 What happens when arguably the best filmmaker of all time (Steven Spielberg) joins with one of the great playwrights of our day (Tony Kushner [Angels in America; Caroline, or Change]), to reimagine a musical by some of the greatest musical theater lyricists and composers (Stephen Sondheim and Leonard Bernstein), based on a play by one of the greatest writers of all time (Shakespeare)? You get this sizzling but savy West Side Story, the best film of the year.
It pays tribute to its predecessor, but fixes several of its problems (such as white actors in brown makeup; here all the Sharks are Latinx performers who speak Spanish), and then flies much higher. This film looks like it was made in 1957, but is really about us today.
Spielberg's eye, synergized with Janusz Kaminski's striking cinematography, from the demolished-lower-class opening crane shots, to the sweeping cameras of the dance, to the dramatic chiaroscuro lighting of Tony/Maria's first meeting, to the expressionistic god's-eye-view shots of the rumble, to the startling closing shot, make this film an instant masterpiece.
My vote for Best Picture, Best Actress (Rachel Zegler), and Best Supporting Actress (Ariana DeBose). In theaters.
2. Dune (Denis Villenueve, ****)
The most gorgeous cinematography of the year. Is it sometimes emotionally cold and bizarre? Yes. But it is also adept at world building and transforming Frank Herbert's interiorized novel into visual splendor. Paul Atreides (Timothy Chalamet) travels from his home, moisture-filled planet of Caladan to the barren desert planet of Arakkis with his father, Duke Leto Atreides (Oscar Isaac), and his mother, Jessica (Rebecca Ferguson). Little do they know that the planet's former capitalist exploiters of the spice mélange, led by Baron Vladimir Harkonnen (Stellan Skarsgard), have set a trap for them.
My vote for Best Cinematography, Best Adapted Screenplay, Best Production Design, and Best Visual Effects. Rent on Amazon/Apple/YouTube; for free on HBO Max in 2022.
3. The Power of the Dog (Jane Campion, ****)
An exploration of how toxic masculinity intersects with sexuality, harming not only others, but the ones who legitimize it. Benedict Cumberbatch is Phil Burbank, a 1920's Montana rancher who constantly puts down his brother, George (Jesse Plemons), George's new wife, Rose (Kirsten Dunst), and especially Rose's son, Peter (Kodi Smit-McPhee), whom he deems too effeminate. The Power of the Dog shows us that even in wide-open spaces, unjust societal codes can shut down individuals, families, and communities.
My vote for Best Director (Jane Campion), Best Actor (Benedict Cumberbatch), and Best Supporting Actor (Kodi Smit-McPhee). On Netflix.
4. In the Heights (Jon M. Chu, ****)
Finally, a musical-film adaptation that trusts the casting of Broadway performers over big-name Hollywood actors who can fake it. (I'm looking at you, The Prom, Les Miserables, Into the Woods, Sweeney Todd, Chicago, and the supporting cast of Dear Evan Hansen). A rare film adaptation that is actually better than the original Broadway show, Director Jon M. Chu's visual instincts sizzle with creativity. In the Heights shows us the power of diverse groups who come together as a marginalized community.
My vote for Best Editing. Stream for free on HBO Max or rent on Amazon/Apple/YouTube.
5. Belfast (Kenneth Branagh, ****)
One of the best examples of moving camera suture occurs near the beginning of Belfast, as 9-year-old Buddy (the astounding Jude Hill) walks down his street on Aug. 15, 1969, just as a violent outbreak of the Troubles nearly engulfs him. Belfast comes to us from the perspective of Buddy (Branagh's own historical avatar), as he struggles to understand how parental conflicts are deepened by societal ones. Caitriona Balfe is dynamic as Ma, who struggles against Pa's (Jamie Dornan) suggestion that they move the family to safer neighborhoods in another part of the Commonwealth. But the real delight is in watching Pop (Ciaran Hinds) and Granny (Judi Dench) impart both earthy wisdom and nostalgia to young Buddy.
My vote for Best Supporting Actor (Ciaran Hinds). On Amazon/Apple/YouTube.
6. Mass (Fran Kranz, ****)
The best film I saw at last January's Sundance Film Festival. Make sure you breathe before you see it, because you won't take a breath during the tense 110 minutes of its runtime. Gail (Martha Plimpton) and Jay (Jason Isaacs) meet in a room in a church basement with Linda (Ann Dowd) and Richard (Reed Birney) to wrestle with or emotionally hide from a tragedy that upended all of their lives. It's a masterclass in acting. Mass shows that sometimes the most holy rituals may be rooted in our ability to show forgiveness to those who share our common humanity.
My vote for Best Original Screenplay (Fran Kranz). Stream on Amazon/Apple/Vudu.
7. Nightmare Alley (Guillermo del Toro, ****)
Writer/director Guillermo del Toro (Pan's Labyrinth, The Shape of Water) knows monsters—and the monsters are us. He continues this auteur thematic unity with Nightmare Alley, a dark, creepy examination of Stanton Carlyle (a shiny-eyed Bradley Cooper), a young man with tortured dreams who joins a carnival and learns how to con. The astounding cast looks like an Oscar after-party: Willem Dafoe, Toni Collette, Rooney Mara, David Strathairn, Mary Steenburgen, Richard Jenkins, but most especially Cate Blanchett, who burns up the screen as Dr. Lilith Ritter. Nightmare Alley is based on William Lindsay Graham's 1946 novel, which was previous made into a 1947 film noir of the same name. In theaters.
8. Tick, Tick…Boom! (Lin-Manuel Miranda, ****)
A musical theater lover's dream: a musical by Jonathan Larson (composer of Rent), rewritten to tell a specific piece of Larson's life, as he's trying to get his first musical mounted on Broadway. There's a huge ensemble of important Broadway performers, writers, and producers who show up in cameos. But most of all, there's the love (and the hardship) of creating art. On Netflix.
9. The Green Knight (David Lowery, ****)
Based on the 14th-Century poem Sir Gawain and the Green Knight, David Lowery (A Ghost Story) has constructed a brilliant modern-day fable about karma. On Christmas morning, the Green Knight challenges any in Arthur's court to a duel, saying that any knight who can deliver a blow to him will receive the same blow in return next Christmas at the Green Chapel. Sir Gawain (Dev Patel) takes Excalibur and decapitates him, but then must go on an epic journey next year. He is given a green sash by his mother, which he will told will protect him as long as he wears it. But there are many trials that await him on this mythic journey to death. Stream on Amazon/Apple/YouTube.
10. CODA (Sian Heder, ***)
A breakout hit at Sundance, this film had audiences both laughing out loud and weeping uncontrollably. Ruby (Emilia Jones), a "Child of Deaf Adults" (Marlee Matlin/Troy Kotsur), helps with her family's fishing business in Gloucester, Mass., but joins her high school choir to be closer to a boy she likes named Miles (Ferdia Walsh-Peelo, the lead in Sing Street.) There are powerful moments where we are placed in the subjective space of the deaf characters and feel a little about what it would be like to be cut off from the social and communal cues of their small town. Yet, it's also a film filled with joy, love, music, and humanity—just what we need right now. (Purchased at Sundance for a record-breaking $25 million by Apple TV+). On Apple TV+.
To find David's full lineup of the Top 60 films of 2021 with additional commentary, visit drdavidsimmons.medium.com.