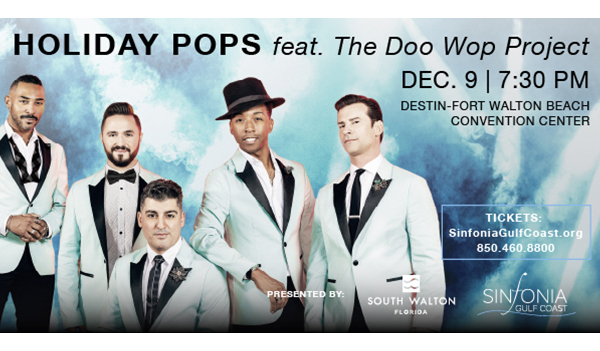 By Whitney Lee
Many of you remember the 15-year-old Niceville High School student who passed away after a traumatic abdominal injury sustained during a football game on August 30, 2008. Shortly afterward, the Taylor Haugen Foundation (THF) was established to honor his memory. The Foundation is working in the community to build and recognize youth leaders and to promote youth sport safety to honor the legacy of Taylor Haugen. It provides awareness, education and abdominal injury protection to secondary aged schools and leagues in contact sports, through its YESS© Program (Youth Equipment for Sports Safety).
THF also recognizes and supports outstanding scholar-athletes with scholarships and awards.
Recently, the Foundation awarded local students, Blake Johnson, Waylon Steele and Layton Warren $1,500 scholarships.Johnson is the son of Lisa and Bernard Johnson and a resident of Niceville. During his time at Niceville High, he was on the Track team and also was a member of the National Honor Society, Fellowship of Christian Athletes (FCA) and the Spanish Club. His scholarship will go towards his attendance at Liberty University, a private school located in Lynchburg, Virginia. He plans to study Chiropractic Science.
Steele just graduated from Fort Walton Beach High School and is the son of Laura and Russell Steele. He was on the Viking baseball team and was also a member of the National Honor Society and FCA. He will attend Northwest Florida State College this fall where he will play on the baseball team and study Mechanical Engineering. Steele's scholarship was made possible by an endowment by the Parisot family.
Warren, a recent graduate from Rocky Bayou Christian School, lives in Freeport and is the daughter of Suzanne and Christopher Pounds. She was a cheerleader and also played on the basketball and softball teams while at Rocky Bayou. She was also involved in the National Honor Society, Student Government, FCA, and Leadership Trek. Warren will attend Mississippi College, a private Christian school in Clinton, Mississippi, and major in Elementary Education.
THF awards five scholarships each year to high school seniors from Santa Rosa, Okaloosa and Walton counties. Students are selected by the Foundation's Board of Directors based on their commitment to academics, athletics, leadership, community service and Christian faith. Since the Foundation's inception in 2008, $64,000 in scholarships has been awarded to 46 students across Northwest Florida. Funds for the scholarships are raised through generous donations from individuals and businesses, as well as the Foundation's annual event, Savor the Season, held each year in October. This year's Savor the Season is planned for Thursday, Oct. 27, 2018, at Emerald Grande at HarborWalk Village.
Another recent event, Smoke on the Coast held at Destin Commons, is contributing. The Taylor Haugen Foundationand BrightView teamed up and proudly brought home 2nd place 'People's Choice' and 3rd place 'Most Spirited' awards. THF and BrightView cooked up a BBQ Macaroni and Cheese and the Foundation was awarded $5,000 for their delicious dish. The winnings could equate to an additional three scholarships per year!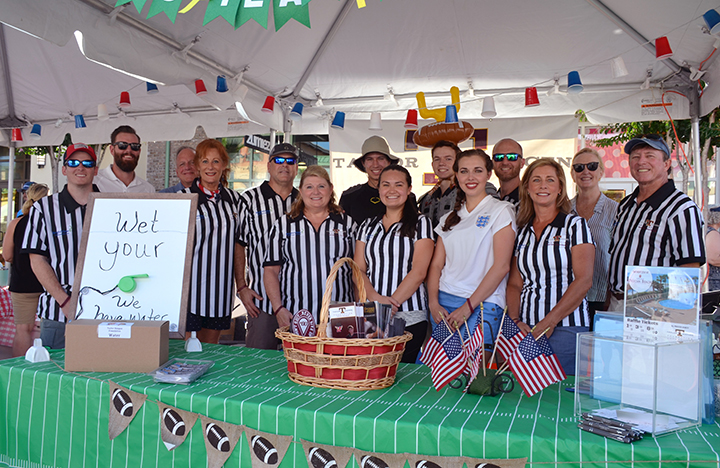 The Taylor Haugen Foundation (THF) and BrightView teamed up at Destin Commons' Annual Smoke on the Coast event and proudly brought home 2nd place 'People's Choice' and 3rd place & 'Most Spirited' awards. THF and BrightView cooked up a BBQ Macaroni and Cheese and the foundation was awarded $5,000 for their delicious dish.
Additionally, each year THF awards one student with The Taylor Haugen Foundation Trophy in conjunction with the All Sports Association Banquet. A student from Okaloosa, Walton or Santa Rosa County is selected for his or her balance in academics, athleticism, leadership, community service and faith. This year's recipient was Maddie Hiers, a senior at South Walton High School, who showed her perseverance in the face of adversity, as both of her parents were diagnosed with cancer during her high school years. Hiers was honored at the FCA breakfast in February where she bravely shared her story in front of hundreds of her peers. In addition to the trophy, Hiers received a $1,000 scholarship to go towards her attendance at Florida State University this fall.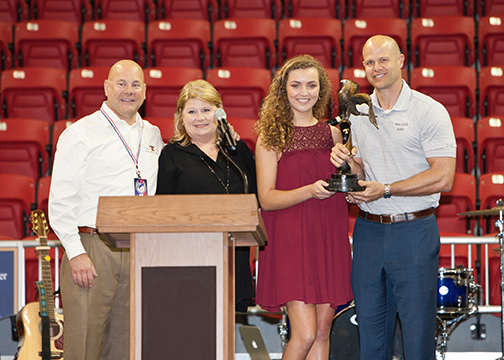 This year's trophy winner, Maddie Hiers, is pictured with Danny Wuerffel who presents the trophy each year.
For more information on the scholarships, trophy and the recipients, visit TaylorHaugen.org.