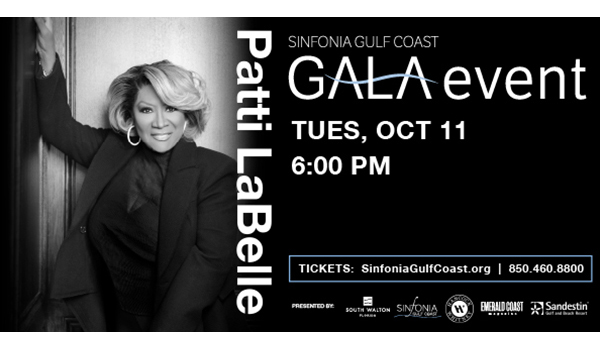 Baytowne is boomin' with events, activities and family fun all summer! The Village and all of its merchants welcome you to visit, shop, dine and play!
Save the Date!
Perfect Hues: Baytowne Art & Food Fest
Friday, Sept. 2nd – Sunday, Sept. 4th, 5-10 p.m. Nightly | FREE
This Labor Day Weekend Join us for Perfect Hues: Baytowne Art & Food Fest. Each evening from 5-10 p.m., stroll The Village streets as you browse a variety of artwork from local and regional artists and savor bites from some of the area's best restaurants and food trucks. Enjoy LIVE music throughout the festival and a spectacular fireworks show over the lagoon on Sunday at 9:30 p.m. We love kicking off the fall season with such a unique, moonlit weekend!
Music Line up:
Friday
5-7:15 p.m.: Jessie Ritter
7:30-10 p.m.: Shakedown Duo
Saturday
5-7 p.m.: Jared Herzog
7:30-10 p.m.: Casey Kearney
Sunday
5-7:15 p.m.: Mike Whitty
7:30-10 p.m.: Ken & Andi Johnson
Vendors must register by August 12th.
Sunday Cinema
Sundays through July 31st | 8 p.m. | FREE
Grab a lawn chair or blanket and cozy up on the Events Plaza Lawn for a featured film.
July 10 | Space Jam: A New Legacy
July 17 | Gnomeo & Juliet
July 24 | Sing 2
July 31 | Disney's A Wrinkle In Time
Wildlife Monday
Mondays through Aug. 8th | 5:30 – 8 p.m. | FREE
Events Plaza Stage
Enjoy wild face painting and animal crafts from 5:30-6:30 p.m. Then from 6:30-8 p.m., join Emerald Coast Wildlife Refuge and meet all their animal friends while you learn all about the Emerald Coast ecosystems, wildlife rehabilitation and more!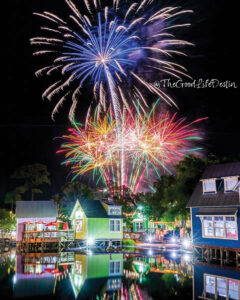 Boomin' Tuesday
Tuesdays through Aug. 9th
7:15-9:15 p.m. | FREE
Turn your eyes on the sky and watch as we light up the night with a breath-taking fireworks show over the Lagoon at 9:15 p.m. PLUS enjoy a DJ Dance Party with DJ Mike Whitty in the Events Plaza at 7:15 p.m.
Baytowne LIVE Music
Tuesdays, July 5th – Thursday, July 28th, 7-10 p.m.
Baytowne LIVE Stage
FREE
The Village of Baytowne Wharf presents Baytowne LIVE on Adventure Lane. Located just across from Blast Arcade and Laser Maze.
July 19: Emily Bass
July 21: Steve Hall
July 26: Steve Hall
July 28: Steve Hall
Wednesday Night Concert Series
July 6th through July 27th
7-9 p.m. | FREE
This summer sit back and relax, as you take in the cool crisp air, and enjoy live entertainment. The concert series will feature both local and regional talent from a variety of genres. Concert begins at 7 p.m. on the Events Plaza Stage.
Live Music Schedule:
July 6: Boukou Groove
July 13: Dion Jones and The Neon Tears
July 20: Horseshoe Kitty
July 27: Six Piece Suits
Fly Guy Thursday
Thursdays through August 11th | 6:30 & 8:30 p.m.
FREE
Enjoy shows from fly-board extraordinaire Ben Merrell over the lagoon! Watch as he soars to the sky and makes waves at Baytowne Wharf.
And don't forget all the fantastic, fun activities with Adventure Land Playground, Baytowne Adventure Zone, Baytowne Carousel and Blast Arcade & Laser Maze. So much summer…so much to do at The Village of Baytowne Wharf! Visit baytownewharf.com.