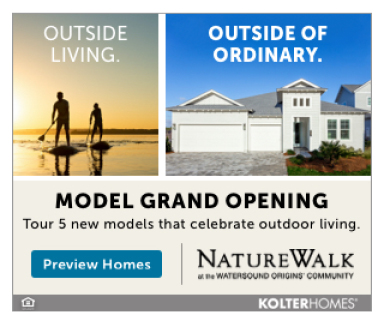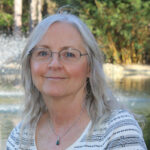 By Kay Leaman, Health Architect, HealthyDay HealthyLife
The 4th quarter of 2021 lengthens our 'To Do' lists and reminds us how quickly this year has gone by.
The Destin Fishing Rodeo has begun and there are more celebrations on the horizon: The Bloody Mary Festival, Eggs on the Beach, the annual Mattie Kelly Arts Festival (Oct. 30-31) along with the cooler fall weather (we hope), not to mention all the other fall and winter holidays, family gatherings and shopping dates.
It's this season that causes so many of us to let all our healthy habits go by the wayside as we indulge in so many goodies and once a year cuisine. This season also brings added stress which triggers many an extra cookie or glass of wine (happy combo). So, how can we set ourselves up for healthy success while we enjoy everything this season has to offer?
Let's start by setting aside some time to grab our favorite cup of coffee or tea and our holiday recipes. As you look them over, what ingredients can you exchange for healthier options?
• Sugar can be replaced with honey (1/2 of recipe amount as honey is very sweet) or unsweetened apple sauce
• Flour can be mixed with almond flour (1/2 and 1/2).
• If your recipe has marshmallows and brown sugar, decrease the amounts.
• Switch sugar frosting to sour cream frosting.
• Use hummus for veggie dip instead of ranch dressing.
• Use real butter instead of margarine. If it's not real butter, it's not healthy! And, yes, too much butter isn't healthy either, but at least the body recognizes it.
Look at your pantry and see how you might improve the snack shelf with healthier options. Consider gluten free crackers (Greenwise from Publix has some good options), nuts, raisins, etc.
Making a cake? Make it one layer and freeze the other layer for later. Cookies? Freeze half the dough for another upcoming celebration. If we make less, we will eat less.
Use smaller plates. Fifty years ago, plates were 8-1/2"; in the 50's they were 10-1/2"; and today we use 12" and restaurants use 13" plates. Smaller plates mean smaller portions. If you don't have smaller plates, use one plate for salad and dinner items.
Consider having a healthy snack before the big meal and go for a walk before you eat; no one feels much like walking after dinner.
Lastly, serve healthy beverages. Get rid of the soda and mix unsweetened fruit juice with plain or carbonated water. Serve tea unsweetened or sweeten with honey (also consider using an herbal iced tea). Drink water before you eat.
Small changes can make a difference. Have fun and explore the possibilities. Feel good through the holidays!
If you have a question, email me at succeed@healthydayhealthylife.com.