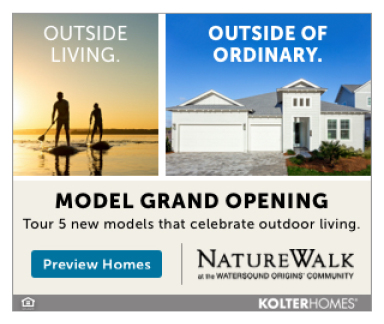 Adding Programs For All Ages and Abilities
South Walton Academy (SWA), a local private school and pediatric therapy center started out 4 years ago with just 26 students, and has since upgraded to a larger building, which allowed them to add over 88 students and clients.
"People often think of us as a daycare or school for special needs, but that is not the case, we have so many options for everyone," says SWA Academy Founder and President Calley Middlebrooks.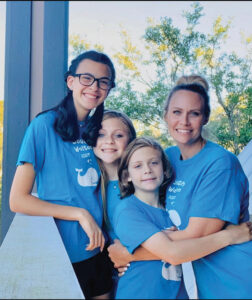 Middlebrooks, a Developmental Therapist, and mother to three, has a son diagnosed with Autism at age 4 while one of her daughters was developing at an advanced rate. Through her experiences at work in the community and at home, Calley recognized the need for a school where children could move at their own pace and receive the therapy they need all in one place- a game-changer for most families coping with ASD and other related learning disabilities.
As a private school, SWA has classes for pre-k through 12th grade, specializing in academics and child development. In addition to classroom instruction, students in need can receive Speech and Language Therapy, Occupational Therapy, Applied Behavior Analysis (ABA), Individual Verbal and Behavior Therapy, Tutoring and Psychological Counseling. SWA serves a range of students from gifted to those who receive specialized services. They also offer after school activities, childcare, and summer programs.
Announcing their biggest addition to date, coming fall 2021, SWA proudly announces their new 12,000 sq. foot gymnasium which will be open to the public. The indoor play space will be filled with equipment for all ages including items purchased with a grant from St Joe Foundation. "Because of their generous donation, not only will we have a fun space for all ages, but we will also be able to open new programs and classrooms, making room for our current waiting list, while adding additional programs including music, art, birthday parties, and more."
With growth comes job opportunities. The school is adding team members and now hiring. SWA is looking to add Speech Language Pathologists, Speech Language Pathology Assistants, Occupational Therapists, Physical Therapists, Physical Therapy Assistants, Lead Teachers, Assistant Teachers, and Behavioral Therapists. For a full list of job openings and to apply please visit www.southwaltonacademy.com.
SWA continues to look to the community for support and will host several upcoming fundraising events. Tee Up For Autism took place on April 10th and Color the Coast for Autism Fun Run and 5K will take place on May 8th.
SWA's goal is to help every child be successful and with that some children need accommodations. Proceeds from the golf tournament will be used to fund the new programs and classrooms.
"As a parent, I am always looking for ways to educate others about Autism to make the world a safer place for my child and others on the Autism Spectrum," says Middlebrooks. "We can all learn from each other to help others succeed, and by doing this together we can make the world a better place, where all are included."
For more information and/or to make a donation to support the school, please call (850) 213-4595, find SWA on Facebook, or visit their website at www.southwaltonacademy.com.