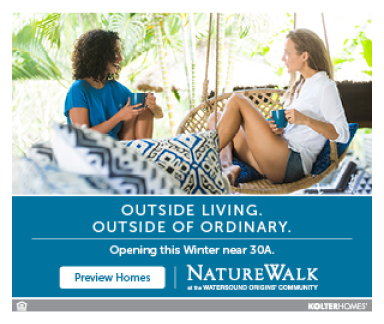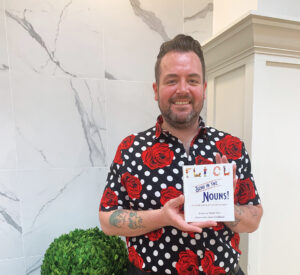 Owner and artist at J.Leon Gallery Studio, Jason Lindblad, and talented friend and writer Marti Veto, have launched "Send in the Nouns," a just-for-fun ABC book for grown-ups! "Send in the Nouns" is filled with fantasy through circus-themed illustrations, vibrant colors and clever narrative. Each sentence carries a whimsical, philosophical message of positivity, motivation, inclusion, gratitude and good humor. Available for sale at the J.Leon Gallery Studio and available for pre-order on Amazon, this book is a perfect gift for the creative in your life.
Shawn Tomasello, Lindblad's mother, inspired this unique collaboration. Her vision combined the writing talent of Veto and the whimsical ABC illustrations of Lindblad into a book that is creatively unmatched.
J.Leon Gallery Studio is open Tuesday – Saturday, 10 a.m. to 6 p.m. Join JLeon Gallery in September for Sip N' Stroll!, Friday, Sept. 4 from 4–6 p.m., 13370 U.S. Hwy. 98 in Miramar Beach, 32550.
For additional information, class and workshop signup, and to view upcoming events, visit jleongallery.com and follow the gallery on Facebook and Instagram.