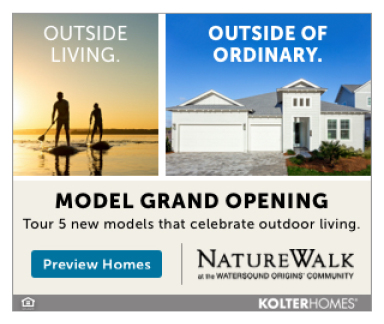 "Ballet is so much more than ballet…it's about life lessons." ~ Rachel Prescott, studio6twenty5
By Lori Leath Smith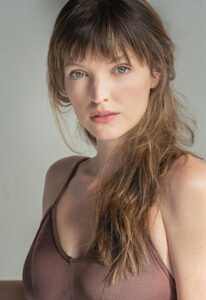 Meet native Destin local, Rachel Prescott. She loves dance! And her passion is to relay that passion through dance instruction to others in our community.
Raised in a performing-arts setting, Rachel received her early classical ballet training with Mrs. Bernadette Clements Sims, founder of our notable Northwest Florida Ballet (NFB). She then moved up the ranks to become an esteemed company member under Ballet Mistress Mrs. Dorothy Daniels Lister, former company member of the Ballet Russe de Monte Carlo and head of the Children's Department at the Robert Joffrey Ballet for 25 years.
However, an extensive and notable modeling career with Elite Model Management moved her from our area to New York City and Los Angeles for approximately a decade, where she continued her dance training with Steps on Broadway, Brooklyn Academy of Music, Westside School of Ballet and Alonzo King LINES Ballet.
So, when she returned in 2015 with her husband, Dylan, and young daughter, Beatrice, to be close to family and raise her daughter, she found there were very few options for formal classical ballet training for young children. The more it tugged at her, "the more I discovered my passion is to teach ballet the way I was taught," says Rachel. "I want to give kids an alternative to just looking at technology all day long."
For Rachel, dance is much more than dance training, however. "It's not just about taking ballet—it's about life lessons, too. There's so many tools a student will take away that will help them throughout life. Ballet involves your mind, your body and creativity. These multi-faceted aspects, along with discipline and focused learning are life-lessons a dance student will carry forever."
For example, Rachel says a student might simply walk and carry themselves differently and with more confidence through ballet instruction. "I grew up with my dance teachers telling me because I danced, I would make good grades! And sure enough, I did!"
"So, dance is about giving kids the training that will lend well for the kids," she says, "and I'm initiating the classical and formal ballet training largely unavailable here, but desired by so many."
Highly-qualified, Rachel has performed a large variety of roles in productions such as The Nutcracker, Don Quixote, Giselle, Coppelia, Sleeping Beauty, La Bayadere and Cinderella among many other classical and contemporary works locally with NFB, Northwest Florida State College and beyond. Throughout her career, Rachel has also been cast as a dancer in several music videos, SAG/AFTRA national television commercials and network live awards shows through her agencies.
Becoming well-ingrained back into the Destin community, in late 2020, Rachel opened a small dance studio, studio6twenty5 in the heart of Destin. The studio offers private training and small classes for all ages in classical techniques as well as full bodywork conditioning classes.
Rachel, and her highly-qualified instructors, teach children, adult and specialty classes and workshops at her new studio. She also serves on the artistic staff at Verve Dance Company, is certified with Progressing Ballet Technique and is pursuing ABT's NTC.
"I feel studio6twenty5 is fulfilling the timeless demand for classical performing arts," says Rachel, "and our students are developed as individual artists through well-rounded, classical curriculums and are supported by a nurturing, positive, curated environment. Our goal is to ensure that both classical ballet and contemporary dance are taught, as well as presented, in a way that inspires our beautiful and talented community and resonates within families."
studio6twenty5 is located at 625 Harbor Blvd. upstairs. Visit studio6twenty5.com for more information, to view a monthly calendar or to register.
Photos by Savvy Leigh Photography.