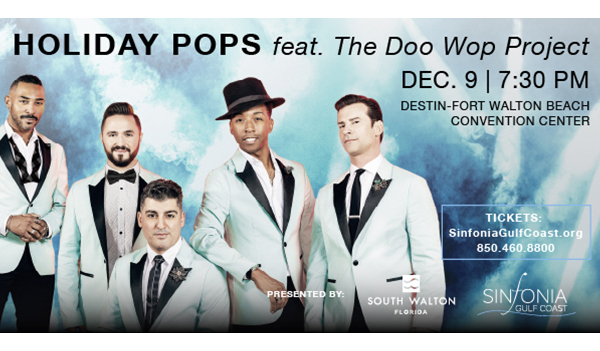 By Kenneth Books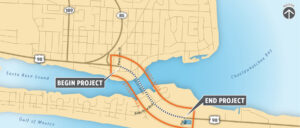 Early preparation work has begun on the replacement of the 56-year-old Brooks Bridge, connecting Okaloosa Island and Fort Walton Beach, according to Ian Satter, public information director for FDOT District 3.
The $171 million project, which will expand the bridge from four to six lanes over two spans, is set to begin next summer. The completed project will include three, 11-foot-wide driving lanes, two 10-foot-wide shoulders and a 12-foot-wide shared-use bicycle and pedestrian path will be included in each direction.
About 50,000 vehicles currently cross the bridge each day, Satter said.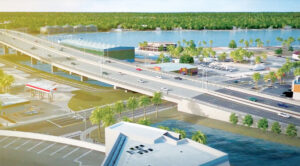 The contract for the new construction was awarded to Superior Construction Co. Southeast, headquartered in Jacksonville, earlier this month. Three other bids were submitted. The company will design the new bridge as well as construct it, Satter said.
Previously in Okaloosa County, Superior Construction designed and built a $14.5 million interchange on Highway 98 at Hurlburt Field, which was completed in 2016, according to a spokesperson for the company. The company was founded in Indiana in the 1930s, with its first Florida project begun in 1987. Since then, the spokesperson said, "We've slowly grown that position. We have a lot more presence out there now."
Forty-eight parcels of land will need to be acquired, comprising 7.5 acres, as well as 4.2 acres of easements. So far, six are under negotiation, Satter said. Completion date will be the summer of 2028, weather permitting, he said. At least 10 buildings will need to be demolished, several of which have already come down.
So far, several Oak Breeze Apartment units, Pat's Bait and Tackle Shop, and a building in front of the old Giovanni's One89 restaurant have been torn down.
A separate product development and environmental study will be undertaken in a couple of years, Satter said, to deal with the current bottleneck at the Fort Walton Beach end of the bridge. To accommodate the bridge replacement, intersection improvements are necessary at Perry Avenue on the west end of the bridge and in the vicinity of Santa Rosa Boulevard, extending to Pier Road on Okaloosa Island.
A project development and environmental study was performed last year to establish the conceptual design and evaluate the environmental, traffic, engineering and social impacts for the replacement of the bridge, which found the current span suffers from structural deficiencies. The existing bridge, which was constructed with a 50-year lifespan, does not meet current design standards, Americans with Disabilities Act (ADA) requirements, or navigational clearance requirements for this portion of the Gulf Intracoastal Waterway, according to the Florida Department of Transportation.