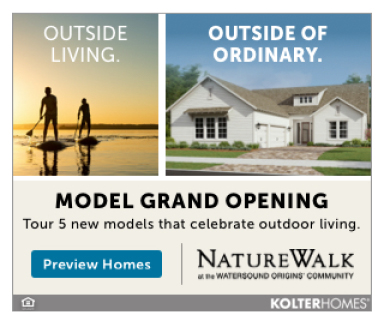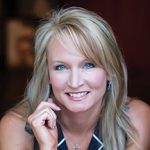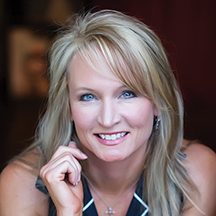 By Lisa Leath Turpin, Health and Wellness Coach
As I sat down to compose something profound after what we have been through and are still contending with, I felt I must share something important.
Due to the quarantine, we've been unable to do the things or the work we have been doing routinely all our lives. This caused me to go from denial to elevated concern to slight fear to confusion and uncertainty, then topped off with anger about the situation. All of a sudden, it took pure self-discipline to do mediocre tasks and chores. Even exercise—my job that brings so much joy—turned to apathy, because stimulation has been at its lowest.
My lack of motivation has been a daunting revelation. As a fitness professional, I have always had tons of energy and drive! I can still turn it on, but it's not natural for me to have to TRY at it. Are you feeling the same way? Have you become less motivated? That's NOT GOOD for our bodies or well-being.
I started wondering if there was something wrong; I had slightly retreated, which is SO not like me! I'm sharing, because, I thought, if it can happen to me, someone who's profession is to motivate others and cheer people on, it's probably happening to many! I simply want to be transparent in hopes it will help someone.
Through research, I found a really cool article in Entrepreneur Magazine called, "Science Discovers Why Some People Are Motivated to Succeed While Others Aren't" written by John Rampton. Please Google it and read it as I am unable to relay everything here. The gist of the article is, when it comes specifically to motivation, one of the most important neurotransmitters in the brain is dopamine. Neurotransmitters spark messages to keep us alert and on task. "Dopamine is what enables you to make the decision to be active," explains John Salamone, Ph.D. How you handle your thinking and your personal reward system either positively or negatively affects your dopamine level. Dopamine rises when you feel accomplished and praise-worthy. The article goes on to explain more facts about dopamine and how you can increase it. But a couple of them jumped out that pinpoint why, during quarantine, we might be feeling unmotivated.
Professional Development Manager, Ken Trass wrote in New England Law Society publication, "Positive…environments, where colleagues regularly praise each other as they work together, will have higher levels of dopamine, and therefore motivation, than people working in isolation. Dopamine, along with another neurotransmitter, serotonin, play a large part in the occurrence of depressive episodes." He goes on to say that when people feel they have purpose, they will have increased dopamine. AH-HA! No wonder we all lack motivation right now. We have an innate need to help others, but also receive praise, however your mind perceives praise, because it's an individual thing. For me, being around friends, clients, participants and social environments motivates me to keep on. It's the very reason I chose fitness and wellness as my career! And I realized, there's nothing wrong with me, only the way I'm allowing my brain to think. So, if you feel any type of lack of motivation and drive, perhaps you're not broken, just dopamine imbalanced! What we have gone through has been uncontrollable, because laws were enforced. Mindful, purposeful meditation is key!
Philippians 4 speaks on steadfastness. It warns us to be mindful of our thoughts, especially in verses 4:8-9. Meditate on everything you're thankful for; keep your mind on these things only. That's it! I have been thinking negatively, because I was focused on the negative situation and how it was affecting me.
There are some things we can all do to raise and keep dopamine levels balanced. Think of your brain as a piggy bank—with each token, it gets fuller. In this case, the more dopamine in the right area of the brain, the easier it is to do the things that were difficult in the first place. So, count your blessings—it'll bring a smile to your face. Accomplish getting small things done. Find out what drives your personality. (A great read on personality types is The Four Tendencies by Gretchen Rubin.)
As we slowly come out of quarantine, help yourself by helping others. And remember, people have an innate need for affirmation; don't be fake, but give compliments when deserved.
I welcome you to join me on the journey of getting back to living; I'd love to become your own personal trainer—exercise and eating right is necessary. Try some workouts, more ideas and recipes on my Facebook page: Lisa Turpin-Be Active Health & Fitness (@LisaTurpinFitness).
Lisa Turpin is a degreed and certified health and fitness lifestyle coach who has devoted her life to motivating and strengthening the body and minds of others. With over 20 years' experience as a group exercise leader, currently at Destin Health & Fitness and an independent personal trainer in the Destin area, she is diverse and extensively trained in classical and modern Pilates, lifestyle management, personal training, group exercise and post-rehabilitation. She is currently taking on new clients/participants; text only to 850-974-2005 or message from her Facebook Page.