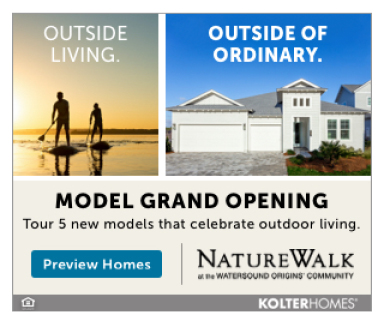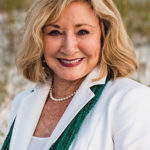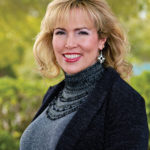 Paige Peterson and Mary Kay Phillips are experienced real estate agents with Better Homes & Gardens Real Estate-Emerald Coast. But they wanted to do more for the community. When they discovered a nationwide non-profit organization called Homes For Heroes, they wanted to participate. Both successful real estate agents with Better Homes & Gardens for more than five years, they teamed up to become the area's local full time affiliate agents for the Homes For Heroes program.
Homes For Heroes is a home benefit, resource program for the heroes who give so much to their communities and Paige and Mary Kay provide assistance to those who qualify. As a team, their mission is to provide extraordinary savings to heroes who provide extraordinary services to our nation and its communities every day. Their goal is to serve and reward as many heroes as possible—one at a time. They are service providers to them in buying, selling or refinancing real estate and have teamed up with lenders and title companies to save them money. Though not a public program, those who qualify can sign up at HomesForHeroes.com/affiliate/paige-peterson or HomesForHeroes.com/affiliate/mary-kay-phillips. Paige and Mary Kay will consult with the "hero" to make sure needs are being met and everyone is on the same page. The process begins at the end of the real estate transaction where the local hero will receive their reward. They receive a check after closing which averages at roughly $2400 and comes out of Mary Kay's or Paige's commission. Yes, that is correct—the rewards to the heroes come out of their commission.
Who qualifies to receive these rewards?
• Firefighters
• Law Enforcement Officers
• Military Personnel (Active, Veterans and Reserves)
• Health Care professionals
• Educators and educational staff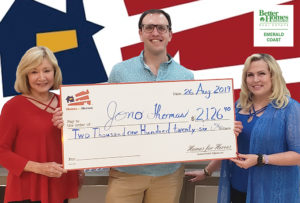 The Homes For Heroes program was formed in 2001, following the tragedy of 9/11. Minnesota business owners created this innovative network after seeing the sacrifices these heroes made. Service deserves rewards! The program was established to offer considerable savings to the heroes when buying or selling a home. It's a way to say thank you for all they do, and the amount of savings varies with the cost of the home. Since 2009, the Homes For Heroes program has helped more than 32,000 heroes save over $53 million dollars on their real estate transactions. More than $4 billion in real estate has been sold to heroes and the program has partnered with 2,900 like-minded real estate and mortgage professionals who have joined in the mission and donated over $680,000 collectively to heroes in need through the foundation.
Paige and Mary Kay are ready to work with heroes in our area and keep the circle of giving going. Contact them to see if you might be eligible. They both are certified Military Relocation Specialists. You can reach Paige at 850.259.0643 or Paige@BHGEmeraldCoast.com and Mary Kay at 850-376-7261 or MaryKay@BHGEmeraldCoast.com.