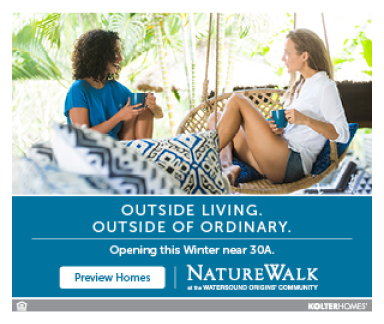 By Cali Hlavac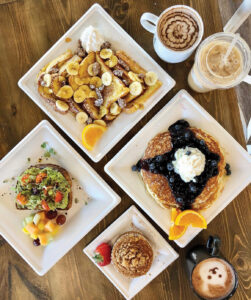 One of Destin's best breakfast spots is making changes! Café Destin, which had originally rebranded and reopened in June 2020, is now under new ownership. With the new owners comes expanded menu offerings, a new staff and more.
One of the owners, Iliyan Iliev, came to the U.S. in 2006 from Bulgaria to work in the local service and restaurant industry where he continued for almost 10 years. But while managing Red Brick Pizza in the Destin Commons for his friend and owner Diyan, a dream to own a coffee shop and cafe began to brew.
Recently, Iliyan and his business partner Diyan were presented with an opportunity to do just that! They purchased Café Destin and reopened with the expanded menu and new offerings in September of 2020.
Café Destin is open for breakfast and lunch 7 days a week from 7 a.m.-2 p.m. and focuses on creating delicious breakfast and brunch favorites. Their liquor license is in the works, so keep an eye out for Bottomless Mimosas, beer and wine coming soon.
Their new and expanded menu includes breakfast staples like pancakes, waffles, omelets, Eggs Benedicts, biscuits & gravy and more. For a lighter take, they also have a variety of Fancy Toasts (avocado, salmon and more) along with pastries and muffins. For lunch, choose from a variety of burgers, sandwiches and salads.
Alongside the food, they are also a full-service coffee shop, offering everything from hot or iced fresh, local Amavida coffee to espresso and lattés. In addition to fresh roasted coffee, they offer diverse fresh fruit smoothies and a variety of tantalizing teas.
Café Destin has free WiFi and encourages guests to bring their laptops and work during the day. The building is surrounded by windows for an open and inviting space, and their indoor/outdoor seating options make it comfortable and spacious for groups of all sizes.
They also have a conference room space available for small groups, or the main space can be rented for larger groups for networking, luncheons and more. It can also be rented after hours, for parties, rehearsal dinners, holiday parties and more.
If you haven't stopped in recently to check out the new menu, be sure to make breakfast or lunch plans soon! And don't forget the coffee stop! Tell them Destin Life sent you.