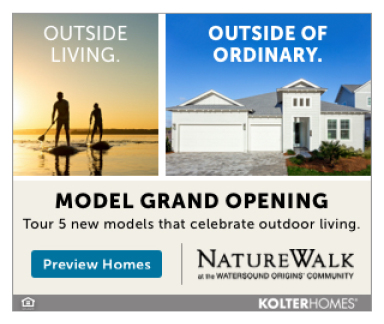 By Dave White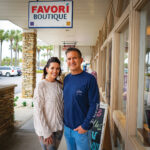 Eddie Mansfield has a story to tell!
In a recent interview with the long-time director of Path of Grace in Miramar Beach, we asked Eddie if he could sum up his life story in one sentence, what would it be? He answered unhesitatingly, "What the enemy meant for evil, God turned it for the good."
What an answer!
Born and raised in a good family in Owensboro, Kentucky, known for its thriving retail and dining district nestled on the southern banks of the Ohio River. His Mom owned a women's apparel and Gift shop and his dad was an artist and architectural designer. "I had every advantage growing up, but somehow I got on the wrong track at a young age and for many years couldn't get off."
Eddie began experimenting with alcohol and marijuana at around age 15. After being arrested for Driving under the Influence (DUI) at age 16, and again at age 17, Eddie was sent to a boarding school in Tennessee. "My parents tried everything," he says. "The boarding school, several rehabilitation centers, psychologist's—you name it, they tried it. And they never stopped praying for me night and day."
Unfortunately, things only got worse as Eddie kept experimenting with other, and more powerful drugs. Nothing could stop his addiction. "From the age of 15 to the age of 38, I lived a life opposite of what my parents had in mind for me. I bounced from state to state, from job to job, from rehab to rehab."
In 2006, Eddie's life would be changed forever. He was arrested for possession of drugs, and it was at that moment he called out to God for help. And, as Eddie says, "Believe it or not he was there." Instead of going to prison, He was given a diversion sentence of 18 months to Haven House in Santa Rosa Beach, a faith-based rehabilitation program. "I finally realized it was God I was resisting for all those years and it was God who rescued me and gave me a second chance."
Since then, life has taken a "complete 180" for Eddie. "My life is full of happiness, joy, love and peace now." Since 2009, Eddie has worked with Path of Grace Women's Recovery Home. Path of Grace is a women's residential recovery home dedicated to helping those struggling with addiction find recovery through faith. There are now 36 beds at Path of Grace and a new project is in the works that will help many more!
In 2012, Eddie was appointed managing director of the ministry which has now helped hundreds of women recover from their addiction, recover their lives, and in many cases, recover their families.
In 2014, Eddie fulfilled another lifetime dream of opening a shop similar to the one his parents operated in Owensboro while Eddie was growing up. He opened FAVORI Boutique in the Market Shops of Sandestin. "It has been a great success and I really love it. We carry apparel, footwear, jewelry, gifts, home decor and art." In many ways, the income from the shop allows Eddie to dedicate his full-time attention to Path of Grace.
In addition, Eddie has expanded his business by opening a second shop in Destin—KISS THE SKY boutique in the Plantation Commons near Fresh Market and Home Goods. KISS THE SKY boasts twice the floor space as FAVORI which allows for the sale of more home decor and "Coastal Chic" beach furniture.
Eddie's girlfriend, Kimberly Givens, has been a big help in managing the expansion and coordinating the buying for both stores. She is also a former graduate of Path of Grace, and also works at Path of Grace as Supervisor of Homes.
All-in-all, Eddie says there are regrets about the wrongs of the past, but, He says, "I'm sure glad I found God when I did. My relationship with Him gets better every year. I love what I do and I hope God allows me to continue for a long time."
Eddie, an overcomer and our Hometown Hero, now works to help others overcome many of the same issues in their lives.