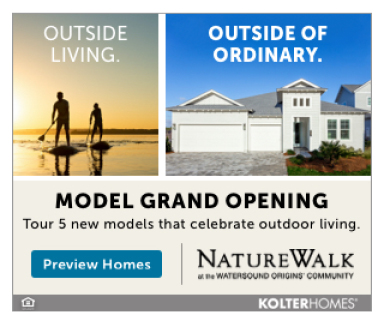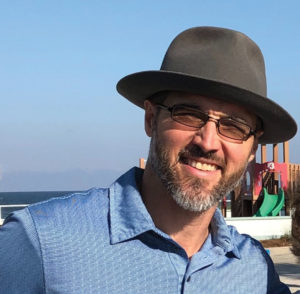 Meet Local Pro Matthew Vanderford, a Public Adjuster, whose roots began in Valparaiso. Both of Matthew's grandparents retired from military careers locally and his parents met at Lincoln Park in Valparaiso. But when his father joined the military, Matthew's family finally landed in New Jersey.
As a teenager (age 15), Mathew would travel back to our area to work in the summer for the Valparaiso parks department. He says he mowed Highway 85 and all city-maintained grounds with a push mower which, he believes, made him immune to the heat and left a desire to return to the beauty of the Emerald Coast.
While waiting for a medical clearance to join the Marines, Matthew met his now wife, Candice, while working at a car wash in Pennsylvania, but after some time, the waiver wasn't granted, and a different life path emerged.
Fast forward 16 years, being tired of the cold and snow and wanting to move back to his early beginnings, the family picked up and moved to Destin from the Greater Philadelphia area. Matthew says he's had many "careers" that brought him to where he is now (sales, marketing, labor, construction, restoration and insurance), but for the past 10 years, he's been involved in the restoration and insurance industry, starting off from cleaning and repairing properties affected by broken pipes, flooding, fires, tornados and hurricanes and everything in between. Over the years he became aware of how people were being treated unfairly by their insurance companies and wanted to help. So, he became a licensed insurance continuing education instructor and now holds licenses as a Public Insurance Adjuster in multiple states including California, the Carolinas, Florida, Mississippi and Pennsylvania helping to negotiate and settle insurance claims.
"My philosophy," says Matthew, "is finding balance and creating harmony. It's kind of odd, but in an industry like insurance, when tempers can flare and emotions can run high, anger, fighting and name calling never work." And he should know by experience; he's worked on cases in the field after several natural disasters such as Superstorm Sandy, Hurricanes Irene, Hermine, Matthew, Harvey, Irma, Nate and Michael, and the Thomas and Carr Fires in California. He continues to publicly speak to groups on hurricane and disaster planning.
Outside of an attorney, Public Insurance Adjusters are the only property loss professionals who, on behalf of policyholders, can effectively negotiate and settle 1st and 3rd party insurance claims from floods, fires, hurricanes and all other perils covered in an insurance policy agreement; even losses to business income can be evaluated and settled, too.
For questions, you can contact Matthew at 267-237-6241 or via email at claims@insuranceclaims911.com.