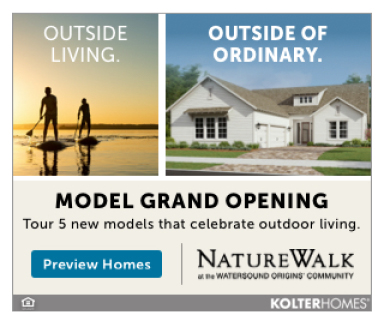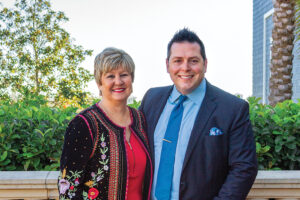 The Mattie Kelly Arts Foundation (MKAF), a not-for-profit charitable arts organization founded in 1995 to be Northwest Florida's champion of cultural arts and arts education for all, announced that Demetrius Fuller has been named as Chief Executive Officer. Fuller will replace Marcia Hull, who has served as MKAF CEO for the past 22 years. After years of devoted service, Hull is retiring on December 31, 2020.
"We are thrilled to have Demetrius lead the Foundation. His local ties to the community and with other arts and culture organizations in the area as well as around the country made this decision very easy for the board. We did conduct a nationwide search for a new CEO and received more than 25 applicants. Little did we know that our new leader was sitting in our own backyard," said Kevin Bowyer, Chairman of the Board, Mattie Kelly Arts Foundation.
"I am honored to join this incredible team of staff and board members who comprise the Mattie Kelly Arts Foundation. It will be a great honor to work in tandem toward continuing to realize Mattie Kelly's vision of an all-encompassing arts hub. Thank you for trusting me to assist with this mission," said Demetrius Fuller, CEO, Mattie Kelly Arts Foundation and Music & Artistic Director, Sinfonia Gulf Coast.
Fuller, who will continue to serve as the Music & Artistic Director of Sinfonia Gulf Coast, will lead at the helm of an arts and culture partnership between the Mattie Kelly Arts Foundation and Sinfonia Gulf Coast. While both organizations will remain intact and separately governed, the new endeavor is the vision of both the MKAF and Sinfonia boards of directors. Capital campaign endeavors have commenced and are being led by Atlanta-based Tomlinson-Graham Group. The name of the parent organization, of which Fuller will ultimately be Chief Executive & Artistic Officer, along with the vision and plans for the transformation of the MKAF property into a cultural and educational hub, will be announced in early 2021.
"When a partnership opportunity arises – a partnership that brings two like-minded organizations together which allows for special synergies in our community – you jump in with both feet. This is exactly what we have with SGC and MKAF. This newly aligned partnership not only allows for a powerful force to keep bringing all genres of art and cultural events to our community, but it also provides the right forum to elevate the level of service both organizations currently provide within our community and our schools," said Jeff Dannelly, Board President, Sinfonia Gulf Coast.
For more information about MKAF visit www.mkaf.org or call (850) 650-2226.