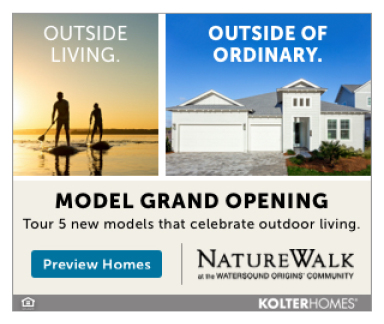 Emerald Coast Theatre Company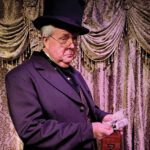 A Christmas Carol Dec. 4, 5, 10-12, 17-19 at 7:30 p.m. Dec. 6, 13, 20, at 2 p.m.
This theatrical adaptation of Charles Dickens' spirited classic uses only five actors to bring the most beloved holiday characters to life. From Ebenezer Scrooge and Tiny Tim to Bob Cratchit and Mrs. Fezziwig, Patrick Barlow's take on A Christmas Carol uses nothing more than some simple props, fresh physicality and the power of imagination to convey this timeless story of redemption.
Christmas Cabaret on the Boulevard Dec. 8 & 15 at 7:30 p.m.
Mix, mingle, and enjoy live musical selections performed by talented actors. Enjoy classic holiday songs and join in some carols as well. Like a mug of hot cocoa, this event will warm your heart and get you in the holiday spirit! Tickets available online at www.tickets.vendini.com.
NFSO: Holiday Pops!
Fri., Dec. 11, 7:30 p.m. – 9 p.m.
Hosted by Mattie Kelly Arts Center, Northwest Florida State College (NWFSC) and Northwest Florida Symphony Orchestra (NFSO), join NFSO conductor search finalist Kellen Gray and the NFSO for the symphony's annual Holiday Pops concert. Familiar holiday works will fill you with the spirit of the season, along with some surprises! Ring in the holidays with the Northwest Florida Symphony Orchestra! Tickets are $25 for Adults and $16 for Youth, FREE for NWFSC Students with ID. Tickets: mpv.tickets.com/schedule
Virtual tickets are also available for live streaming at www.virtualticketcenter.com.
Sinfonia's Holiday Gospel Brunch featuring D'Vine
Sun., Dec. 13 at 10:30 a.m.
A special holiday gospel brunch will be held in the Coastal Ballroom at the Hilton Sandestin Beach Golf Resort & Spa. Tickets are $95 – $125 (all inclusive) and can be purchased at http://bit.ly/HolidayGospelDVIne20. Ticket price includes performance, brunch and all gratuities. Cash bar also available. Visit SinfoniaGulfCoast.org, call (850) 460-8800 or e-mail info@sinfoniagulfcoast.org.