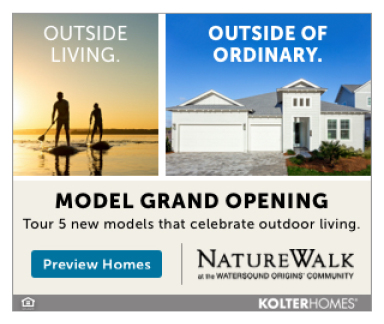 Locally owned and operated, Lucleon Insurance is proud to announce its opening right here in Destin—the heart of our beautiful Emerald Coast! Providing local and reliable service to our community, Lucleon Insurance was founded on faith by Steven H. Craft, Jr. this year. Amidst all the chaos in the world, Steven believes everyone can benefit from a little peace of mind and security in life. As the sole proprietor and the direct point of contact for all of your insurance needs, he brings a well-balanced mix of faith and business to the insurance industry, striving to diligently and sincerely serve the community with excellence and integrity.
"Lucleon Insurance brings you clarity and transparency through understanding and honesty," says Steven. "My goal is to help you save on insurance policies as well as help simplify the process and obtain the best options with your auto, home, commercial, health, life, condo, flood, umbrella, boat/RV and/or renter's insurance."
"Also, if you're turning 65 or are approaching age 65, be aware that Medicare starts the first day of your birth month. You are able to sign up three months prior to your birthday! I'll work to help you make the best choice for you," he says.
If you need coverage and want the benefit of having an agent nearby, call Steven at (850) 361-2882 or email steven@lucleoninsurance.com. Visit LucleonInsurance.com or stop by Lucleon Insurance L.L.C., 814 Airport Road Suite 2A, Destin, FL 32541.