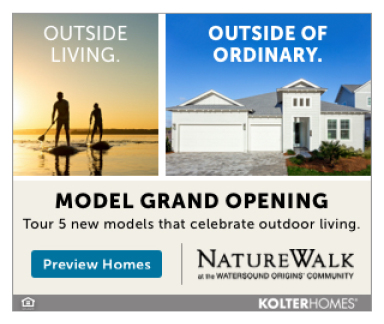 At Hand & Stone Massage and Facial Spa, we have more than just massages! We offer a full menu of skin care options to help you achieve healthy, radiant skin.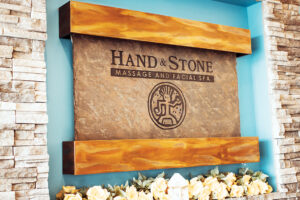 Hand & Stone Facial treatments are performed by our talented estheticians who are licensed in the state of Florida and meet all state requirements. Many estheticians are also Elite Certified, which means they have achieved both ClarityRx Master and Dermalogica Expert status through additional training courses and education. This includes hands-on skills, advanced ingredient knowledge and product information to help each client with their personal skin care needs and concerns.
Forget Pumpkin Spice, Treat Yourself This Fall to a Pumpkin Facial!
Featured this fall is our Pumpkin Facial, which includes a gentle exfoliation, steam, massage, and a pumpkin enzyme masque that makes all the difference. Pumpkin is in fact a go-to, all-in-one ingredient that benefits all skin types.
Here's why:
• Pumpkin contains the highest concentration of Vitamin A (beta carotene), a highly active antioxidant + age defier that is also a rich storehouse of Vitamin C, potassium and zinc.
• Pumpkin enzymes target skin cell receptors responsible for stimulating cell turnover which reveals a healthier, younger-looking complexion.
• The proteolytic enzymes found in pumpkin pulp can break down the keratin (protein) bonds and digest dead skin cells causing a light natural sloughing (exfoliation) of the outer layer of dead cells without damaging the skin's infrastructure.
• Vitamin C, also present in pumpkin pulp, is another active antioxidant beneficial in warding off free radicals to put the brakes on premature aging of the skin.
• Pumpkin enzymes soften the debris in the pores and allow the skin to naturally detoxify itself. It is also reported that pumpkin enzymes can rejuvenate collagen growth within the skin tissue for a tightening and toning effect.
Additional benefits of Pumpkin:
• Reduces the appearance of very mild, blotchy skin discoloration
• Helps lighten hyper-pigmentation
• Reduces the appearance of mild scarring
• Provides a thorough, deep cleansing of the pores
• Reduces stubborn blackheads
• Softens and reduces the appearance of fine lines and wrinkles
• Corrects the effects of sun damage
• Smoothes skin texture
• Pumpkin enzymes can truthfully be coined as "food for your skin." These naturally sourced, safe, yet mighty enzymes are everything that the skin needs to prevent, correct, and maintain healthy skin the healthy way
The results? Your skin will feel refreshed and youthful.
Power up with Peels!
Another great facial treatment for Fall is our Peel services, which can be added to any of our Classic Facials as an upgrade. During the summer months, added sun exposure can be damaging to your skin. Peels aid in removing dead skin cells and are designed to rejuvenate and reveal healthier looking skin.
Our estheticians can recommend the best peel service upgrade for your skin care needs:
Brighten and Tone
This gentle acid peel breaks up pre-existing stained skin cells on the skin's surface which appear discolored (i.e. pigmented, freckled skin). Good for pigmented, uneven skin tone and sensitivity.
Renew and Refresh
This acid peeling agent stimulates cell renewal and helps correct accumulated damage to the skin. This is an effective treatment to diminish the appearance of fine lines, acne scarring and sun damage. Good for dry, mature skin, and fine lines.
Clear Acne & Blemishes
This beta hydroxy acid peeling agent combats the cause of excess oil, acne and blemishes. The peel penetrates deeply to loosen and remove aging cells, oil and debris while stimulating new skin cell production. For congested, oily, and breakout-prone skin types.
Anti-Aging
Minimizes the appearance of advanced signs of aging, targets and brightens age spots, and accelerates skin cell turnover. For deeper fine lines and a more advanced, aggressive treatment.
For more progressive results, after a series of peels have been completed ask your esthetician about our micropeel. A micropeel combines a salicylic peel with microdermabrasion to transform the texture of the skin.
Take it to the next level with Dermalinfusion
We're excited to now offer our Premium Experience Facial: Dermalinfusion. Dermalinfusion is a precision-timed, non-invasive, 3-in-1 advanced skin-resurfacing treatment that uses real diamond tips to simultaneously exfoliate, extract, and deep clean the skin with condition-specific serums. The service is fully customizable for all skin types, treating full face, including areas around the eyes and lips. Dermalinfusion improves hyperpigmentation, dark spots, sun damage, sallow skin, enlarged pores, and oily prone skin.
This service has four premium targeted treatment options:
• Skin Brightening Facial
• Pore Clarifying Facial
• Ultra Hydrating Facial
• Vitamin C Anti-Aging Facial
Dermalinfusion may be combined with other facial services and is often chosen as an alternative to Microdermabrasion. The results are instant and cumulative.
Continue your skin care at home
Our estheticians can help to recommend other premium service enhancements and products you can buy to continue results at home. We are committed to carrying the finest lines of products that are backed by science and driven by results. For serious skin care, look no further than our line of Dermalogica products. When Dermalogica meets skin, skin health is redefined. Or ask about our ClarityRx Clinical Skin Care line. Utilizing the latest in cosmetic technology along with conventional and organic based ingredients, Clarity's high-performance products will create positive changes in all skin types. A Hand & Stone Esthetician can prescribe the facial products that are best for your skin type so you can maintain healthy skin every day.
At Hand and Stone, our Healthy Lifestyle Program is easy and affordable. For just one low price each month, you'll enjoy your choice of a One Hour Massage or a Signature Facial. Enjoy additional services throughout the month at our low member rates including gift card purchases for family and friends (some restrictions apply see spa for details).
Stop by for some self-care at Hand & Stone in Destin, conveniently located in the Shoppes at Paradise Isle. Or, visit www.handandstonedestin.com.
About Hand & Stone Massage and Facial Spa: Hand & Stone is a 500-plus unit massage and facial spa franchise with a mission to bring massage and facial services to the masses. Launched in 2004, Hand & Stone now has locations in 34 states and Canada. The brand has been named No. 1 in the spa category by Entrepreneur Magazine for 2021, ranked No. 8 on Forbes' Best Franchises to Buy list for 2019 in the high investment category and is the fastest-growing spa concept in the country. For more information on Hand & Stone, visit www.handandstone.com.