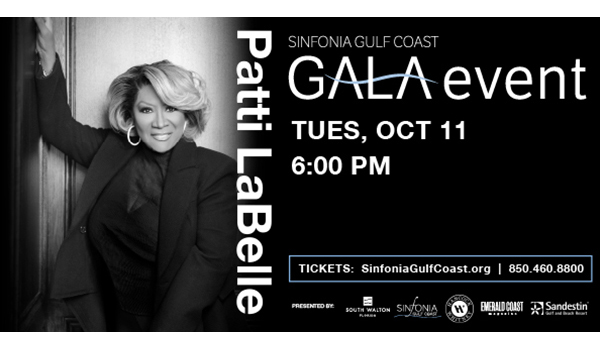 By Pamela Sparks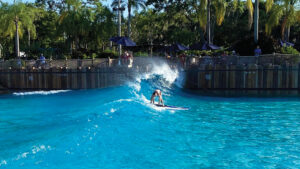 Recently, our area welcomed back three Okaloosa County Special Olympics athletes: Surfers Chase Sparks and Ian Cook and Swimmer Noah Garbo. Chase won the Surfing Silver Medal; Ian placed 5th in Surfing; and Noah became the swimming Gold Medalist in 100-yard Freestyle, 4X 50-yard Freestyle Relay and 50-yard Butterfly. All received their medals during a special airing on ESPN and ABC.
SURFING actually made history at this year's Special Olympics USA Games in Orlando. It's the first time it was introduced to USA Games.
Several of the Team Florida athletes have been surfing for more than a decade, but mostly on the Gulf. In this competition, they had to master the wave pool.
Special Olympics Florida started its surfing program in 2009, and South Carolina was the only other state with a team in this year's competition.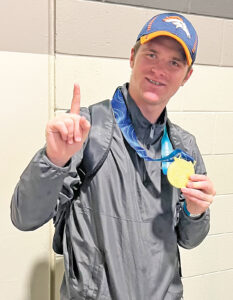 Special Olympics has always been dear to my heart as I am one proud mom of a Down syndrome son, Chase. Special Olympics USA Games athlete, Chase Sparks, proudly represented the State of Florida in Surfing. But, he has actually actively participated in Special Olympics Florida in 10 different sports for more than 18 years. He was first introduced to Special Olympics at Silver Sands School in Fort Walton Beach where I would often find him on the Basketball Court sinking three pointers; he even won the school trophy which was nearly half his size!
If he wasn't playing basketball, he'd be swimming in the pool. He loved water so much you'd think he was part fish! You'd spot him sitting on the bottom of the pool holding his breath with his amazing lung capacity. He often stated he was "Sharkboy" from the 2005 movie "The adventures of Sharkboy and Lavagirl." This past year, he was excited to learn a new stroke, the butterfly!
It all started in Little League, then PAL Soccer and Challenger Baseball. So, naturally he wanted to participate on the Special Olympics Soccer and Softball teams. He has also Bowled with Special Olympics.
Additional sports included 3-hole golf, tennis and pickleball. Chase's love for the water led him to competing in Surfing and Stand-up Paddleboard (SUP). In 2015 Chase even caught the eye of Sun Sports as they aired a clip of him at State Games in Cocoa Beach.
Chase also loves volunteering which goes hand in hand being a Special Olympics Athlete Leader. He was chosen to be the March of Dimes Poster Child and selected by the Boys & Girls Club to be the recipient of Camp ASCCA Scholarship. His favorite volunteer role is working the concession stand at the FWBHS, Bruner Jr. High Home Football Games and the Blue Wahoos Stadium!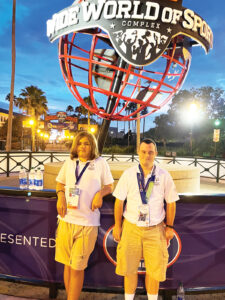 Ian has been competing five years and loves Thomas & Friends, Queen, Drones, Lego and Robots. His other sports include basketball, flag football, swimming, golf, soccer and SUP. "I see this as a unique experience and a chance to better myself," he said.
Noah has been competing six years. His additional sports include football, hiking, fishing, biking, unified soccer, paddleboard and open water swimming. He said he hopes this experience makes his family proud.
For in-depth information on Special Olympics in our area, visit mydestinlife.com/did-you-know-special-olympics-florida-was-born-locally. Special Olympics Florida-Okaloosa County is located at 1978-B Lewis Turner Blvd. in Fort Walton Beach. Call (850) 264-9901.