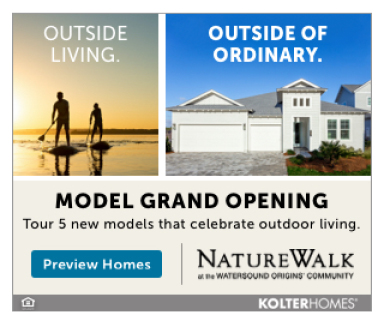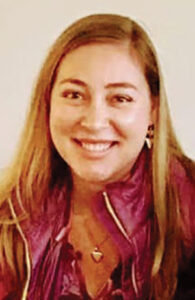 When local resident Chesley Cordray was growing up in the 80s, she never dreamed she'd move away, only to move back – three times! "The relationships and friendships I had were what brought me back to our small community," she said. Now her career lies in the carpet and tile flooring business, and Chesley says she has no plans to go anywhere.
Coastal Carpet & Tile, Carpet One is where she does business. If you're looking for new floors, give her a visit. In fact, if you're looking for wall tiles or mosaics for a kitchen or bathroom, luxury vinyl tile, carpet, or hardwood flooring, she can help you. You will find several selections of scratch proof and waterproof flooring in the showroom.
"When you come in, we basically schedule a consultation to come to your house and measure for kitchen and bar back splashes, bathroom wall and shower tile, patio flooring, pool tile, household flooring, and even custom rugs and runners of any size. We'll put together a formal estimate, then set up a date for installers to come and we will oversee the process from beginning to end."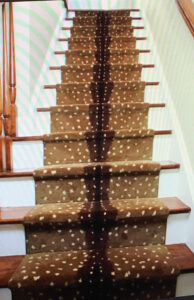 Though flooring is one of the main products offered, Chesley says she wants people to know there's so much more. "Folks get that we can do flooring, but forget we can do living room or bedroom accent walls, or wall tile in a bathroom or shower, for example." "We have a ton to choose from and clients think our selection is phenomenal."
Chesley says subway tiles are still popular, however, she is seeing a trend grow in other materials and designs for the tile, such as pebble stones, glass mosaics and glass tile–people are liking the "translucent look." She says they carry ceramic and porcelain outdoor tile and natural stone designed for screened-in porches, patios and more as well.
If a customer doesn't know exactly what they want or how they want to change an area to truly visualize a project, nothing is better than a trip to Coastal Carpet & Tile, Carpet One's beautiful showroom. "I want to help you visualize what you want in your home or business and, if you want, I can offer ideas to create a beautiful space," says Chesley. "You can also upload a photo online which can give you an idea of how a room will look with the product you choose. We also let you take samples with you and work with you to come up with a great solution to what looks best in your space."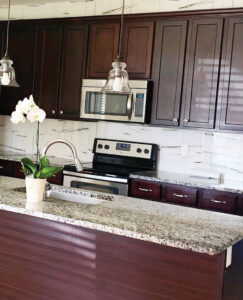 Chesley says if clients already know their wall color, she can help with most of the rest. "I've worked enough to where I've seen people start with just a plain color scheme, then go to carpet, tile or backsplash and pick out elements that all coordinate. We can see what works with your sofa, cabinets, and other furniture, too." She says she'll even come to your house, in your lighting, and bring samples.
"We are a Carpet One store, but are locally and family-owned and each one is separate," Chesley says. The Destin location owners, Larry Dumestre, Todd Eiche, Rick Owens and Ron Webster, opened the company in 1999, but all have many years in the business.
When Chesley's not working, she's on the docks or on the boat, working part time booking fishing trips at Destin Charter Service, hiking with her 110-pound chocolate lab, Reese, or going to the beach.
To schedule a free, in-home estimate, call Chesley at (850) 269-0303 or come by the showroom at 36070 Emerald Coast Pkwy. in Destin. Coastal Carpet and Tile, Carpet One can help in both residential and commercial spaces. Visit www.coastalcarpetntiledestin.com for more information.