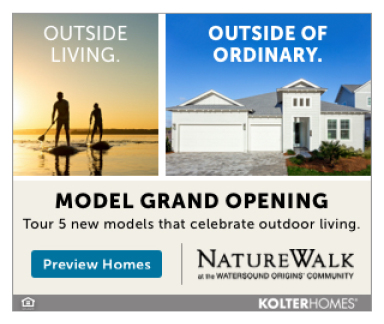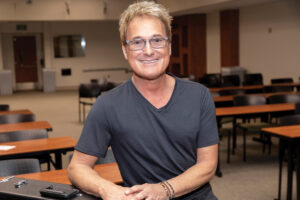 With the help of a little magic, the popular Mattie Kelly Arts Foundation (MKAF) Arts Guild Lunch titled "Hocus Focus: Spotlight on Arts Education" returns on April 14, 2021. Hosted at the new Hotel Effie from 11:30 a.m. – 1 p.m., the Arts Guild Lunch features master magician and illusionist, Kevin Spencer. Proceeds from all MKAF events benefit the organization and its outreach and community engagement initiatives throughout Northwest Florida.
"Kevin Spencer is not only a master illusionist but also a trailblazer in the field of adaptive arts education. Proceeds enable MKAF to continue to bring the magic of the arts to people of all abilities, with over 100 ArtsReach programs planned in 2021," says Melanie Moore, Education Director, Mattie Kelly Arts Foundation.
Tickets are available on Eventbrite for $45 per person for MKAF Members and $55 per person for non-members. Space is limited for the highly anticipated event. Tables of 8 are $450 and sponsor tables of 10 are $750. For more information on how to join the MKAF 26th season as a member, please visit the Foundation's website at www.MKAF.org or call (850) 650-2226.
Kevin Spencer is an award-winning performing artist who, for more than 25 years, toured the world with one of the largest and most successful theatrical illusion productions in the U.S. He left behind a trail of accolades in his wake including 2009 International Illusionist of the Year, 2015 International Magician of the Year, and six-time recipient of Performing Arts Entertainer of the Year.
MKAF Spring Concerts!
On Thursday, April 22, 2021, the MKAF kicks off its 2021 Spring Concerts in the Village series. Gates open at 6 p.m.; concerts begin at 7 p.m. Bring a lawn chair, picnic and wine, or purchase food and beverages on-site prepared by featured restaurants and food trucks. Purchase tickets online at Eventbrite. MKAF members are free. Please contact MKAF at (850) 650-2226 for more info.