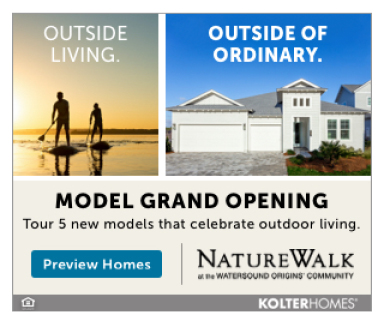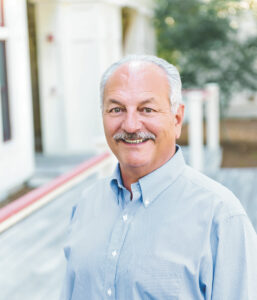 Jim Bagby has a personal vision for Destin of balance and quality. As a Destin local, that comes from experience—living in Destin for over 20 years and having served two terms on the Destin City Council. As an avid believer in faith and family, he also strongly believes in being an active advocate for the community in which he lives, participating in its goals, activities and well-being for its citizens. Married for 35 years, he and his wife, Jennie, raised two daughters who attended Destin Elementary School, Destin Middle School and Fort Walton Beach High Schools.
Dedicated to serving our community, Jim serves on the City of Destin Board of Adjustment, the Northwest Florida State College Foundation Board of Directors and the Mentoring Emerald Coast Board of Directors. In the past he served on the Veterans Florida Board of Directors and the City of Destin's Public Works/Public Safety Committee; Tree Board/Environmental Committee. Faith leads him to serve as a Lector and Eucharistic Minister at Resurrection Catholic Church where he and Jennie are members.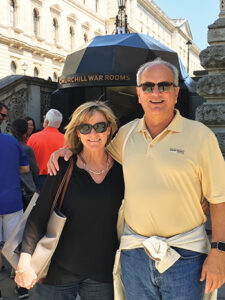 Jim enlisted in the U.S. Army as a Private in 1976 and based on his demonstrated leadership potential, he received an appointment to West Point. After graduating from West Point with a degree in Engineering and earning a Masters in Public Administration from Western Kentucky University, he retired as a Lieutenant Colonel in 2003 at Hurlburt Field following a distinguished military career. Jim's background and education have prepared him for the various roles and positions in which he serves as well as offering him insight into working with others as a team, fostering an impeccable reputation as a community leader.
Through a seat on the Destin City Council, Jim plans to promote, uphold and build on the dynamic character and family friendly reputation of the city, while continuing to serve the people of Destin with the same energy he devotes to his life's work and community participation. "Many of you and your neighbors have told me that you want someone who will address the issues of traffic, uncontrolled growth, affordable housing and a host of other issues facing our city," says Jim. "You also want someone who will not raise our taxes or propose costly new programs that are not absolutely necessary. You have shared with me that you want someone with the leadership experience, integrity, vision and competence required to move our city forward. I believe I am that person and with your support can be the voice on the council that represents your hopes for a better Destin."
Jim's personal vision for Destin is to:
• Balance people's rights to develop their property without allowing them to over-develop it to the detriment of us all.
• Balance our desire for quality services with an absolute commitment to maintaining the 2 mil cap on city property taxes.
• Balance our desire to have a world class vacation destination with a commitment to building a city where our children want and can afford to come back to live and work.
"We need a vision of Destin 20 years from now that respects our heritage as a fishing village and incorporates it into our future. I'm committed to help address the issues of traffic, uncontrolled growth, affordable housing and fiscal discipline."
Please feel free to contact Jim at 850.685.6624 or jamesbbagby@gmail.com. "On July 20th, I am asking that you cast your ballot for me."