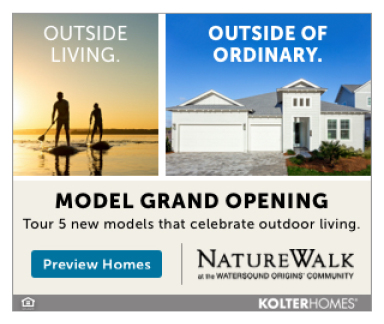 The almost 40-member Destin United Methodist Women (DUMW) are popular—known for their giant bake sales (did you say Chocolate?) and exquisite jewelry designs. This year's annual Fall Flair will be held from 9 a.m. to 5 p.m. Friday, Sept. 10 and 9 a.m. to 3 p.m. Saturday, Sept. 11 at the Destin Life Center at Destin Methodist Church, 200 Beach Drive. This local arts and crafts show features more than 60 artists, crafters, homemade food vendors, jewelry designers, woodworkers, clothing designers, sculpture and painting artists, local authors and others in addition to a delicious assortment of baked items.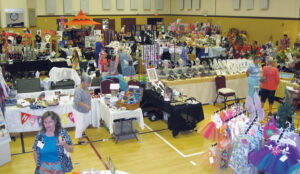 "Our organization is mostly known for its jewelry, which is made by our members and has even been featured in Southern Lady magazine," says Kathryn "Kitty" Ammons, member. "One of our major fundraisers is our Fall Flair Arts & Crafts show and we're excited since we couldn't have either one of our fundraising events last year."
United Methodist Women is the largest denominational faith organization for women with approximately 800,000 members nationwide whose mission is fostering spiritual growth, developing leaders and advocating for justice.
"Our largest fundraisers are selling our handmade jewelry, the Fall Flair and the Chocolat' Fare," says Kitty. "These projects have been such a blessing and have enabled us to donate almost $500,000 to Missions." In fact, the DUMW have contributed to more than 50 different charities and missions. "We have been blessed to be able to contribute to the Destin Life Center, the Destin UMC Benevolent Fund, the church bus fund, missions through our conference, Hope House, Heifer Project, Shelter House, UMC Children's Homes, Hispanic ministries, United Methodist Committee of Relief, Waterfront Mission, Joey Bauer, Mercy Ship, Children in Crisis, Milton Girls Home, Mission Love Seeds and the Cancer Kits, a project initiated by Jan Hinch and distributed to men, women and children receiving chemotherapy and children attending Lighthouse Cancer Camp each year," she says.
Some of DUMW's many accomplishments over the years include building a Habitat House and several homes in the Philippines, providing for improvements at Blue Lake Methodist Camp, supporting building of the Susannah Wesley House by the Children in Crisis organization, support of missionaries Austin Kidd, Lucille Crabtree and Dan Gilliam, assembling cancer kits for chemotherapy patients as well as hosting its fall and winter events, collecting toys for children at Christmas and cooking for events.
DUMW meet the third Tuesday of each month at 9 a.m. in the Atrium Room at the Destin Life Center for breakfast and an inspiring program. For more information, call 850-837-2021 or e-mail Sharon Horton at shorton@ipavilion.net.