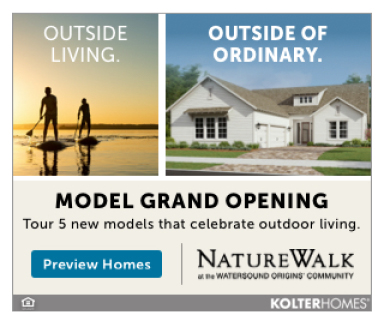 So, How Do You (and Why Should You) Hire a Powerful Real Estate Agent?
By Gail Pelto, Realtor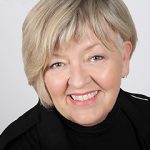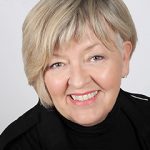 Yes! We are experiencing a Seller's Market in many areas of our community. So, if you are thinking about selling, NOW is a pretty good time to get your property actively on the market for sale! Between inventory shortages and unbelievably low mortgage interest rates, there is an abundance of ready, willing and able buyers out there looking for their forever home or investment rental property. A while back, I asked a group of business professionals, "How many of you have purchased, sold or invested in real estate?" Almost all of their hands went up. Then I asked them, "How many of you know how to hire a real estate agent?" NONE of their hands went up! That was amazing to me. These professionals entrusted one of their biggest financial investments, if not thee biggest, to an agent and didn't have a clue on what to look for to make sure they were hiring the right real estate agent for the job. "You realtors are all the same." (I've heard that more times than I can count.) Really that's like saying, "All you CPA's, attorneys, doctors, waiters, financial planners, landscapers, etc. are all the same." But, I think you'll agree, that is just not true.
So, how do you go about hiring the RIGHT agent for the job of selling your home, so you maximize the return on your investment? Good question. Before you hire an agent, here's a few things to find out:
• Will they tell you the truth regarding the market and pricing of comparable properties? Hiring an agent who tells you what you want to hear, as opposed to the truth, will not help you sell your property for maximum return.
• Are they an expert in the marketplace? Do they know and study the statistics every day? Your agent should be able to easily show you the statistics about the market specific to your circumstance. They have the tools to find this out. Do they use them?
• Will they aggressively look for buyers and sellers every day, or will they sit around praying for the phone to ring? Professional real estate agents LOOK for buyers and sellers every day. You want an assertive agent, not a passive agent, right?
• Do they deliver strong customer service and customer communication? You need to know what's going on during the process. Will they call you? When? How often? What info will they share with you?
• Do they have a well-defined Marketing Plan of Action? Don't skip this one. It's really important that your agent has a plan to get your home sold. Any agent can put a sign in your yard and post the information in the Multiple Listing Service. What else is your agent going to do? What is their "plan?"
• Do they keep a rigorous schedule? Do they track results and report them to you? A professional agent goes to work; they keep a schedule of what they do and when.
• Do they have the power and knowledge to protect your equity by negotiating the best price for you? Your agent needs to know contracts and be up on the current market; they need to educate you, their client, on all possibilities, so you can make educated decisions.
• Are they a part of a network of highly trained real estate agents? They are like the company they keep!
• Do they have a personal coach helping them to improve their skills and strategize on how to help their clients achieve their real estate goals? A great agent will be improving their skills every day.
• Do they have a team of strong support staff and a top notch service commitment? There are a lot of moving pieces in a transaction—is your agent equipped to do them all?
• Do they have a performance guarantee? If they aren't doing the job, you should be able to cut them loose.
Hire a powerful agent to help you get what you want in the time you want; we are not all the same. Have some questions? Call me, Gail Pelto at 850.374.0454 or email to Gail.Pelto@kw.com.
Gail Pelto is a full-time real estate professional with Keller Williams. She is also a Board Member with the Rotary Club of Destin as well as the Mattie Kelly Arts Foundation and is the current president of the Destin Chapter of Master Networks. For information about real estate or If you are a local business professional and would like to learn more about Master Networks, please call her at 850.374.0454 or email to gail.pelto@kw.com. On Facebook, Destin Agent Gail – Emerald Coast Realtor and Master Networks, Destin Chapter.