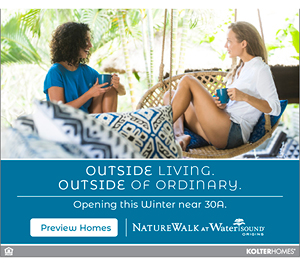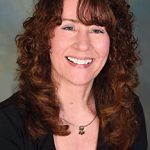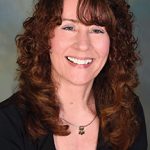 By Victoria Ostrosky
Our local retail shops and restaurants are cautiously re-opening, with limitations. Our beaches are once again being enjoyed by residents and vacationers while (hopefully) adhering to social distancing. We are moving forward, closely monitoring the ongoing pandemic threat and hoping to slowly put it behind us.
Andrea caught the headline in her Facebook feed. "Great!" she exclaimed to no one in particular. "Now hurricane season is beginning again." Yes, June 1st marks the beginning of hurricane season. So, it is time to make sure you're ready for the next round of tropical depressions, storms and hurricanes that visit the Gulf Coast every year.
Andrea called her agent for some insight. "Good morning, Andrea!" said Jack. "Have you been staying healthy during this pandemic?"
"Thankfully, yes," she replied. "Hey, I just saw a reminder that hurricane season starts on June 1st. Do I have what I need, you know, just in case?" This was Jack's third call already that day, so he was prepared for her questions.
"When it comes to homeowner's and flood insurance and hurricanes," he told her, "there are a few things that should be on your radar. If you have these coverages in place, you'll be better equipped to ride out whatever storm blows through." Then he went on to explain a few things to her.
First on the list is hurricane/wind coverage. Most home policies (HO3, DP3, HO6, HO4) in Florida include either hurricane, named storm, or wind/hail under a separate deductible. This is preferred since coordination and consistency of coverages is important. Some carriers don't write wind coverage close to the water. So, a stand-alone wind-only policy would be needed. If this is the case, extra care must be taken to avoid any coverage inconsistencies. In a previous article last year, we addressed the differences in hurricane, named storm, and wind/hail coverage. But suffice it to say, when it comes to wind coverage, the best option is hurricane. Under this coverage scenario, the larger deductible in the policy, usually a percentage of the Dwelling Limit, applies to declared hurricane activity, while the smaller deductible in the policy would apply to other wind losses and all other perils in the policy. There are several deductible options available that can have a large impact on what would be your out-of-pocket responsibility if you file a claim.
Make sure you know you have sufficient Dwelling Limit (Coverage A) coverage to rebuild your home in the event of a loss. Local and national data indicates that nearly 2 out of 3 homes and structures are underinsured.
Another important coverage is Loss of Use that pays for you to live somewhere else while repairs are being done to your temporarily unlivable home. This goes for rental properties with Loss of Rents coverage as well. Remember, there needs to be direct physical damage to trigger this coverage. Some rental policies don't include Loss of Rents so you will want to read your policy or call your insurance agent so you know for sure.
Another often misunderstood coverage not offered with each carrier, but always recommended, is Law or Ordinance coverage. Most carriers, if they have it available, offer either 10%, 25%, or 50% coverage. This percentage is tied to your Dwelling Limit. If you have extensive hurricane damage, like we saw with Hurricane Michael, there may be new building codes you must adhere to in order to rebuild. The additional Law or Ordinance coverage is crucial to your protection, since your policy is designed to rebuild your home as it was before the damage, with similar materials and quality, and not with more costly materials that could now be required by more stringent construction codes that may have come into play.
Another vital policy to have, especially during hurricane season, is flood insurance. Flood and water damage from a wind event are not necessarily the same thing. This coverage is so vital that we will again devote our next month's article to this topic. Although there are a few carriers who will add flood coverage as an endorsement to a home policy, it is infrequent. For most insureds, your flood policy will be a separate policy written through the NFIP (National Flood Insurance Program), and, unless your lender requires the policy, or you're closing on a new purchase, there is a standard 30-day waiting period through the NFIP before your flood policy will become effective. Private flood insurance is an alternative. Many of the private markets in in the country, and especially in Florida, offer broader coverages than the NFIP and these should be considered as an alternative to maximize your protection.
"I hope this helped ease your concerns a little, Andrea," said Jack.
"Thanks! This does make me feel better. I think I understand it more now. Whew, what a year!" she said.
"You got that right!"
Insurance Zone, owned by Joe and Lea Capers, is a full service commercial and personal lines insurance agency serving Destin, Miramar Beach, Santa Rosa Beach (30A) and Inlet Beach. Visit their Video Library on www.ins-zone.com and watch several informative videos on 'Homeowners, Condo Unit Owners and Flood', or call 850.424.6979. Victoria Ostrosky, author of this article is an Agent/CSR with IZ.