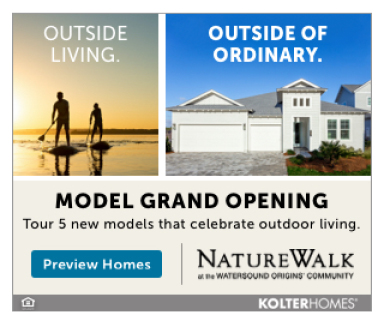 By Balenda Hetzel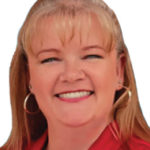 It's a magical time of year on the Emerald Coast! Thanksgiving is just around the corner, allowing us time to pause and recognize what we're truly thankful for before the busy hustle and bustle of the holiday season begins.
For the Inlanta Mortgage Emerald Coast Team, we're taking the time to reflect and express gratitude for the families we've had the privilege of serving from last year. November is also a special time for us because it's a time to recognize and honor our Veterans on Veterans Day, and throughout the month.
Veterans Day marks an important time of year dedicated to thanking our military and community heroes for their service and sacrifice. For the Inlanta Mortgage Emerald Coast Team, this means using its expertise in the complexities and intricacies of the VA Lending program to help local military buy the homes of their dreams. The program, designed specifically for service members, Veterans and eligible surviving spouses, provides excellent benefits that allow buyers to purchase homes with no money down, no private mortgage insurance (PMI) and more flexible credit guidelines.
I've lived on the Emerald Coast for more than two decades and my team of mortgage professionals have successfully served the Florida panhandle for more than 20 years. I am from a military family, and am an avid supporter of military members, Veterans, their families and all of our community heroes. My team is involved in numerous local organizations and actively participates in community events each year.
If you or someone you know is a Veteran, active military member or a surviving spouse, we'd love to meet you, thank you for your service and offer you the chance to sit down with one of our expert team members to learn more about you and your financial situation. Your service deserves reward and we'll do everything we can to ensure you receive all the benefits you deserve.
Offering our customers high-quality service and an unforgettable mortgage experience is Inlanta's top priority, and our local team is fully dedicated to ensuring that our clients receive the highest level of service they expect and deserve, no matter their financial situation.
From all of us at the Emerald Coast mortgage team of Inlanta Mortgage, we thank you, our local families, for entrusting us with your homeownership journey, as well as our honorable military heroes and their families. We wish everyone a joyous Thanksgiving and holiday season.