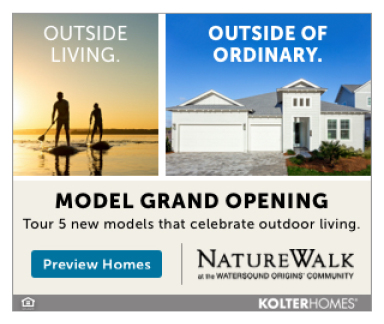 Are you aware that approximately 1,100 cases of child sexual and physical abuse are reported annually in Okaloosa and Walton Counties, an average of three a day? Despite those big numbers, nearly 2/3 of the actual needs to help child victims go unmet due to lack of reporting to authorities.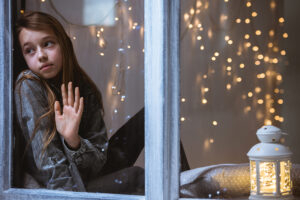 The Emerald Coast Children's Advocacy Center (ECCAC) is recognizing National Child Abuse Prevention Month in April, and a time to acknowledge the importance of families and communities working together to prevent child abuse and neglect. That is the 24/7 job of the multi-disciplinary team of staff and volunteers at ECCAC centers in Okaloosa and Walton Counties. ECCAC is a part of the National Children's Advocacy Center non-profit organization. There are 950 Centers across the country, with 27 of them located in Florida. Now in its 21st year with centers in Niceville and DeFuniak Springs, ECCAC has provided more than 150,000 services at no cost to more than 15,000 children experiencing abuse, abandonment or neglect to include mental health therapy, crisis intervention, referrals to other community providers, interviews and medicals. But despite these amazing efforts, it is estimated that for every one child ECCAC helps, there are two children out there who are not helped.
That's why ECCAC likes to partner with people and organizations in our communities to help. Combining efforts can help further reach and resources.
For example, ECCAC and Gracie's Good Deeds developed an alliance. For the past few years, Gracie's Good Deeds has donated wipes, cleaning supplies, clothes, snacks, drinks, Pack 'n Plays, therapy graduation decorations, gift cards, toiletry items and diapers to ECCAC in honor of their daughter. Unfortunately, Niceville residents David and Courtney Konradt lost their almost 3-year old daughter unexpectedly in her sleep five years ago. In memory of their daughter, the Konradts established Gracie's Good Deeds and are helping others through random acts of kindness with donations made to a number of charities in Northwest Florida.
"It's our family's way of honoring Gracie's memory and spirit," says Courtney Konradt. "We also would like to inspire and help those around us. We personally know how much a kind word or gesture can help a person through the toughest of times, and we would like to share that feeling with others."
How can you help? Volunteer, donate, attend an ECCAC event, spread the word, or tour either of their Centers. For more information, visit www.eccac.org. If you suspect abuse, report it by calling the anonymous Florida Abuse Hotline at 1-800-96-ABUSE.