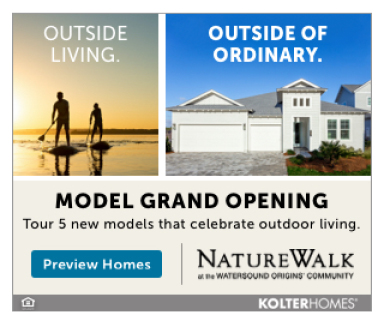 Plug in for the Holidays at CRYO850!
CRYO850 Performance and Recovery Center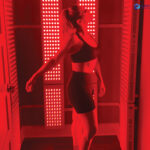 What's the #1 gift this year? A stronger, healthier, happier body! Put CRYO850 on your wish list this holiday season or show someone you love how much they mean to you with a gift of health and self-care.
•Everyone wants to look good for holiday photos! The Pagani Collagen Enhancement Facial ($175) brings dormant collagen and to the skin's surface to increases elasticity and tighten aging skin for an instant Cinderella effect. Pagani Cryo Facials ($75) help maintain an ongoing healthy, youthful glow!
•For the health-conscious individual on your list, we suggest a Pagani Detox Treatment ($375) to break up subcutaneous alpha brown fat to detoxify the body and enhance definition.
•The CRYO850 Wellness Circuit is a great gift for general wellness, pain management, skin care and weight loss. The circuit includes our Infrared Sauna, Red Light Therapy, Whole Body Cryotherapy, Spot Treatment Cryo, Vibration Plates and Compression. Enjoyed via a Day Pass ($99), Week Pass ($199) or Two-Week Pass ($249) or a three-month Student Season Pass ($333)
Trying to lose weight? Change your body in 15 minutes every other day with the new Sculpt Pod. Membership options start as low as $99 a month with military discounts of 10%, spousal discounts of 20% and students always get 30% off! Find us on line at www.cryo850.com and follow us on Facebook or Instagram.
(850) 279-4145
facebook.com/CRYO850
www.cryo850.com
Sparkle, Radiate and Shine Through the Holidays
Pure & Couture Salon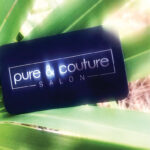 With all the shopping and planning, taking a little time out to stay rejuvenated goes a long way in getting things done! Pure & Couture owner Adrianne Bracket and her talented team of experts will make sure you're at your best throughout December and ready for the new year! Farrin, Pure & Couture's newest esthetician, will make sure you feel your best with skin care, make up and waxing. Farrin is offering 50% off of her facial services and 20% off waxing menu this month! Purchase Gift Cards to give all the holiday vibes in addition to hair care flair — a bit of color, styling, extensions, makeup, a pampering facial or even a therapeutic massage and anyone on your list can experience a mighty makeover. Stuff your stockings with Pure & Couture's travel bars, candles and essential styling products all with custom gift wrapping! Adrianne's talented team of professionals hold certifications in oncology, pregnancy, sports and medical massage, with a mission to provide quality care, resolve specific conditions and assist in improving quality of life for men and women of all ages. To book, call (850) 424.3935 or www.pureandcouture.com. Offering curbside pick-ups and online ordering, too!
(850) 424-3935
facebook.com/PureandCouture
pureandcouture.com
Keepsakes for a Memorable Holiday with One-of-a-Kind Customized Gifts!
Frill Seekers Gifts and Personalized Fabulous Finds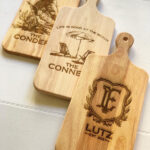 Looking for a great couples' gift or corporate gift idea? What better way to say thank you to your best friends and/or top clients for their continued support and business than with a beautiful, personalized, hand-crafted gift from Frill Seekers Gifts in Destin. Frill Seekers wooden charcuterie boards are manufactured out of premium wood, are food safe and are made in the USA. Add the couple's last name, favorite beach, team or your company logo, branding or text for added personalization (discounted pricing on bulk orders, too). "Our charcuterie boards make amazing housewarming gifts and brides absolutely love getting a board with their new name or monogram on it," says Heidi LoCicero, founder. You can even pair the board with a nice bottle of wine, meats and cheeses, nuts or candies for the perfect present. Add their name or a company logo (if you are a realtor or sales representative, for example). Or have Frill Seekers engrave a family recipe on the board.
"Clients can bring in a recipe card with their favorite recipe in the person's own handwriting and we can replicate that on the board," says Heidi. Personalized presents make a lasting impression and quickly become keepsakes. Shop Frill Seekers wooden board collection, which has a variety of board sizes, shapes and styles now online at FrillSeekersGifts.com or visit the shop located in City Market Bayside in Destin.
(850) 460-2700
facebook.com/FrillSeekersGifts
frillseekersgifts.com
Give the Gift of an Exquisite Experience. Hand-Crafted, Artistic Jewelry!
Bijoux De Mer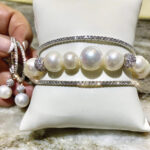 Bijoux De Mer, meaning "jewels of the sea" in French, is a fitting name for this artistic, non-traditional, fine jewelry with a fashion forward edge — everything from customer couture pieces done in 18k gold, diamonds and other precious gemstones, to funky baroque pearl fine jewelry and fashionable gift pieces just in time for the holidays! Pearls, Tourmalines, exotic gemstones, 18K gold, precious metals, blackened silver and more, all exquisitely hand-crafted by artistic jewelry designer, Renee Launiere, who passionately pushes the boundaries of conventional jewelry design. Who doesn't love gifts of pearls and jewels set in gorgeous pieces? Available in fine jewelry stores, nationwide and internationally, even on luxury cruise lines, Renee's designs are popular with celebrities, featured in runway shows. Gift her the experience of working directly with Renee on a perfect custom piece this holiday season. Work exclusively with Renee by booking a private appointment to custom create your own combo with leathers, stones and pearls in all colors and sizes for the new year. Booking your event and design consultations. Nominated for Best in Destin, AT Bijoux de Mer, a one-on-one exquisite jewelry experience is waiting!
(850) 830-5465
www.bijouxdemer.com
'Tis the Season for Mighty Cakes, Mini Cakes, Cookie Cakes!
Smallcakes Destin: A Cupcakery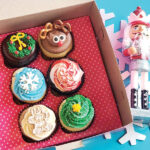 You can experience a Christmas cupcake heaven on earth with fanciful, flavorful frostings and a variety of cupcake flavors to suit every taste! Let Smallcakes do your baking this holiday season. ALL cakes can be customized in all flavors and varieties—cupcakes, cookie cakes, "mini" or "mighty" cakes, brownies, cupcakes-in-a-jar, birthday and wedding cake heaven on earth! For your special events, desserts and "wowing" family and friends, make it personal with custom edible logos and images on top. The current buzz is all about Kentucky Bourbon—brown sugar bourbon cake, that is, with crushed pecans and chocolate chips topped with brown sugar cream cheese, crushed pecans, chocolate chips and caramel chocolate drizzle! There's 18 signature flavors and gluten free cupcakes, too. Order gourmet cupcakes, custom cakes and tempting treats as seen on the Food Network and Cupcake Wars. You get them baked fresh daily. Perfect for holiday parties, office or family gatherings, football tailgating, Hanukkah and Christmas events! But don't hesitate to get one during the party before they're gone! Call ahead for pre-orders or curbside pickup!
(850) 460-7487
facebook.com/SmallCakesOfDestin
www.smallcakes.net
Meet the Top Realtor
Brian Locicero, REALTOR®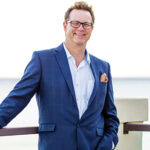 Award-winning. Record-breaking. Knowledgeable. In fact, there are few people that know the Destin-30a-Seaside real estate market as well as REALTOR® Brian K. LoCicero. As a local, he has an exceptional perspective on the community and its development. Brian is a longtime resident and well-respected member of the community who will assure that all your real estate needs are met. He specializes in selling, listing and marketing unique properties, in addition to finding key locations for new or expanding businesses desiring to bring their brand to the Destin-30A area. Brian is known locally as the "go to" person to handle real estate transactions for individuals, businesses and lending institutions. He has his finger on the pulse of the market and can quickly analyze your needs to identify areas that best fit your lifestyle. As an elite Luxury real estate consultant with Keller Williams Luxury Division, Brian has continued raising the bar of excellence in the Destin-30A luxury home market. He has a well-established network to help connect buyers and sellers quickly and effectively.
Brian owes his remarkable success to his real estate acumen and detailed knowledge of the Emerald Coast area markets; his aggressive advertising and marketing campaigns on behalf of his clients and the great team of professionals he has assembled to help clients through every step of their real estate transaction.
When you're ready to buy or sell property along Florida's Gulf Coast from Pensacola to Perdido Key, Navarre Beach to Destin, or Sandestin to Alys Beach, contact Brian at (850) 739-3800 or visit his website at BeOnTheCoast.com.