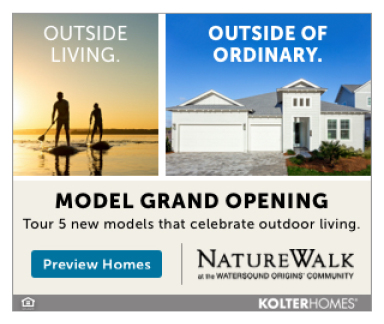 52nd Annual Banquet to be held at the Mattie Kelly Arts Center
Feb. 20 from 6-9 p.m.

By Lori Leath Smith
Each February, many of the area's top high school, collegiate, amateur, professional, Special Olympics athletes, and individuals who have fostered youth activities are honored during the annual All Sports Association's (ASA) Awards Banquet.
The ASA is a Northwest Florida non-profit organization whose primary mission is to help raise money for local youth-oriented non-profit organizations with an emphasis on sports programs. The annual awards banquet is used to identify, then recognize and honor some of the finest athletes from Northwest Florida who are contributing to their sports and their community.
The recognized individuals not only excel in their sports, but also are at the top in academics and community involvement.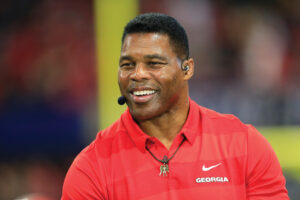 The ASA is synonymous for attracting the likes of NFL and MLB MVPs, Hall of Fame coaches, Super Bowl quarterbacks, award-winning journalists and LPGA major champions. And this year is no exception. Now that coveted list includes one of the best college football players of all time—former Heisman Trophy winner, Herschel Walker, joining other big-name speakers in most recent years such as Bo Jackson, Tim Tebow and Herm Edwards.
Walker played for the University of Georgia, earned consensus All-American honors three times and won the 1982 Heisman Trophy. He ran for 1,616 yards with 15 touchdowns as a freshman in 1980, leading the Georgia Bulldogs to a 12-0 record and national championship, winning against Notre Dame in the Sugar Bowl. He ran for 1,891 yards as a sophomore and 1,752 as a junior when he won the 1982 Heisman Trophy. During his three-year collegiate career, Walker set 41 Georgia, 16 SEC and 11 NCAA records. Georgia was 33-3 during his three seasons playing and he was ranked No. 1 by Bleacher Report and Sporting News, and No. 2 by ESPN.
Walker began his professional football career with the New Jersey Generals of the United States Football League (USFL). He later joined the NFL's Dallas Cowboys and also played for the Minnesota Vikings, Philadelphia Eagles and New York Giants during his professional career. In 1989, Walker's name became synonymous with the largest trade in league history. He was inducted into the College Football Hall of Fame in 1999.
Walker is now president and Chief Executive Officer of H. Walker Enterprises and Renaissance Man Food Services and also serves on the President's Council on Sports Fitness and Nutrition.
The 52nd Annual Banquet will be held at the Mattie Kelly Arts Center on Feb. 20 from 6-9 p.m.
Other events include the 2021 Buck Smith FCA Breakfast on Feb. 20 From 7-9 a.m. at the Mattie Kelly Arts Center. And The 2021 VIP Golf Outing will be held on Feb.19 from 11 a.m. – 4:30 p.m. at the Fort Walton Beach Club.
This year's FCA breakfast speaker is Tim Hiller who currently serves at Stryker Corporation—a Fortune 250 medical device company where he has held leadership roles in global service, talent management and sales. Formerly a head high school football coach, Tim spent time with four NFL teams, primarily the Indianapolis Colts. He is a two-time graduate of Western Michigan University where he was an Academic All-American quarterback and winner of the Wuerffel Trophy.. He enjoys serving in his community through coaching young athletes at Next Level Performance, volunteering at the Kalamazoo Gospel Mission, and through sharing his book "Strive: Life is Short, Pursue what Matters."
Through the efforts of the annual All-Sports banquet and summer golf tournament, and in addition to supporting our local high school athletic programs, the association helps fund numerous worthwhile sports organizations and charitable causes. The primary beneficiaries are the Boys & Girls Club of the Emerald Coast, Special Olympics Florida- Okaloosa, Eleanor J. Johnson Youth Center and Okaloosa Walton FCA.
For more information, visit allsportsassociation.org.