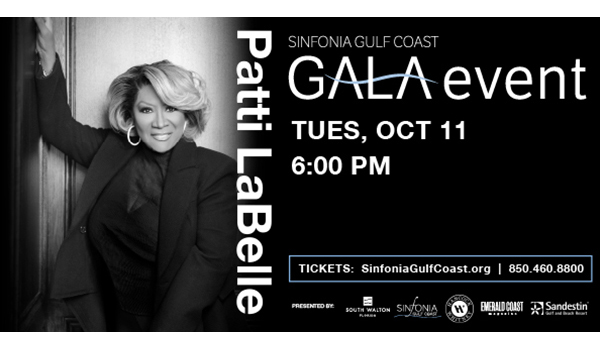 By Lori Leath Smith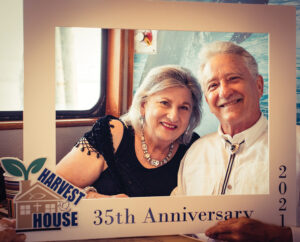 More than three decades ago, Hometown Heroes Jerry and Claire Ogle saw a need to supply food and clothing to those needing it in our community. As a result, Harvest House was founded.
Fast forward 35 years and Harvest House, two thrift shops and food pantry located on Mountain Drive, is celebrating an amazing success of service to the Destin community.
Based solely on donations, volunteer service and goodwill in our community, today the food pantry serves an average of 57 individuals weekly or roughly 228 people per month. Food, clothing and hygiene products from two thrift stores are available to residents of Destin and Miramar Beach.
What started out as a ministry born right in the Ogle's home in 1984 has been a staple in the Destin community. Based on Isaiah 58:6-9, from the get-go, that scripture was the driving force behind everything Harvest House does—and still is. "It basically says that if you help people with food, clothing and shelter, when you have a need, He will come," says Claire.
In 1987, Jerry was able to lease a plot of land on Mountain Dr. (still the location) and operated out of a small building. Soon outgrowing that, roughly $150,000 was raised for a new building with all labor and materials donated. Completed in 1995, it still serves as the Harvest House thrift shop and food pantry today. "Harvest House has helped thousands of people over the past 35 years," says Jerry. "Much of that help has been through food and clothes, but a lot has been through the spiritual as well. Our staff witnesses Christ daily through our ministry."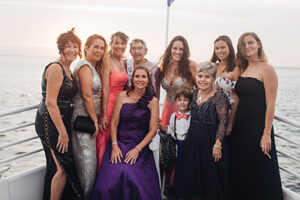 Lori Joyner, Harvest House Executive Director since 2009, says, "It has been an honor to serve our community over the years in the food pantry. I have laughed, cried and prayed with many people as I had the privilege to help in many ways." Through the years, Harvest House has helped families affected by hurricanes, that have had to relocate due to loss of homes, jobs and their means to live. Each day begins with prayer. Then the daily process is simple: People drop items off; it's sorted; people come to one of the two thrift stores and buy it; then food is purchased from the sales and given out. "We serve individuals, families and homeless here in Destin and Miramar Beach," Lori says. "We try to provide enough food for one week."
Harvest House owes its success to obedience. "Obedience is the key word," says Jerry. "In the beginning a single person heard the call of God to help the less fortunate in this area. Obedience to that call is what led to and continues to bring new life to the ministry of Harvest House."
Jerry says they've faced many challenges over the years, but nothing ever surpassed the needs of the people served. "Honestly we have had God's favor on our ministry since the very beginning; God has protected us and we have stayed true to our vision," says Jerry. "We see miracles in peoples' lives almost on a daily basis. Scripture says 'God's grace is sufficient.' It's exciting to open the doors every morning and actually see the hand of God at work and witness miracles. It's changed lives through Christ that keeps us going."
One such changed life is local Christina Akers. After her husband passed away several years ago, she moved back to her "hometown" and was brought on to rebrand the Harvest House. "As a newly single, widowed mom, I know first-hand and have experienced what happens to a hurting soul that receives love and a helping hand," says Christina. "With my prior professional experience, I was able to help with Lori's vision of rebranding. That was five years ago and it's a beautiful journey of reflecting how the Harvest House continues to love on people who need it."
"Seeing the miracles that are happening all the time, within the walls of the Harvest House is breathtakingly amazing," says Christina. "God's presence is solid there each day, making bridges appear, filling empty hearts and tummies year after year. What a blessing it has been to put into words for them what we do and be of witness to the miracles they make come true with their humble hands and hearts."
The future? "We have a simple vision," says Jerry, "to help the less fortunate with food, clothing and shelter. Our plan for the future (tomorrow) is to simply fulfill that vision. We have been successful, because we have never strayed from our vision. We have been obedient to the Word of God in all we say and do. At the end of each day that success is measured in the number of people whose lives have been changed for the better. We would consider it a privilege to serve God and the community of Destin for another 35 years."
Call (850) 837-2277, email HarvestHouseDestin@gmail.com or visit the website at HarvestHouseDestin.org, and like us on Facebook HarvestHouseDestin. "Or just stop in and see us," says Lori.
Locations:
Harvest House Food Pantry, 300 Mountain Dr., Destin 32541; Mon-Friday 10 a.m.-noon.
Harvest House Thrift Store, 300 Mountain Dr., Destin 32541; Mon-Friday 9 a.m.-4 p.m., Saturday 8:30 a.m.-1 p.m.
Harvest House TOO, at 114 Palmetto Dr., Suite 1, Destin, Fridays 10 a.m.-4 p.m.