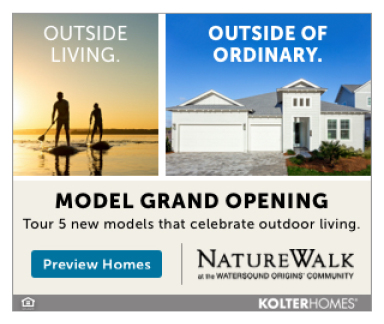 By Donna Montalvo, A2Z Specialty Advertising
As A2Z Specialty Advertising Inc. continues to remember and celebrate the life of local legend, Gabby Bruce. Donna Tashik, Executive Director of Fresh Start for Children and Families writes: "Gabby was a founding member of the Emerald Coast Poker Foundation and Poker Run— now 30 years old. The Board met once per month, at lunch, at the Ramada/now known as The Island. Try as we might, we could never get there earlier than Gabby. He would greet us all sitting at the end of the table with his Caesar Salad (Gab traded for the famous Ramada Burger each year only during Boat Week)! He, of course, was our merchandiser, would design the shirts as well as the famous Poker Run Cooler—much coveted by the poker runners!! Tank tops, hats, you name it, Gab designed, got it ready and delivered. Now his real work began. This crazy guy would go rent an 18 ft. Penske truck, fill it with all this stuff, and cart it all over during our Boat Week. He and his buddy, Hugh Kendall, would set up the merchandise tent, sell all night, take it back down, and then do it again the very next day. Even when it was getting hard for Gabby to get around, there he'd be, in his loaded down Penske. As of the 2019 Poker Run, the Emerald Coast Foundation has donated over 2.5 million dollars to local children's charities, and Gabby was a part of every single one! The run returns this year, with a Board who misses him terribly and is determined to make him proud.
In 2010, I also called Gabby when we first came up with the idea of Burning Up the Beaches (BUTB), a classic car show benefitting the ARC of the Emerald Coast. He met us at the Ramada each month, this time for breakfast. Once again, he was our Mr. Merch, switching up from boats to muscle cars! His guidance led to so much of our success, BUTB t-shirts became a collectors' item to the car guys. Some of my favorite hours were spent in Gab's office weeding through books and watching him come up with designs. As of 2019, the ARC brought in over $250K through BUTB.
This is just a taste of the impact Gabby had and continues to have in our community!"
A2Z is presenting 12 awards, one per month, to local businesses who have made an impact by their generosity and that personifies Gabby's giving back to our community.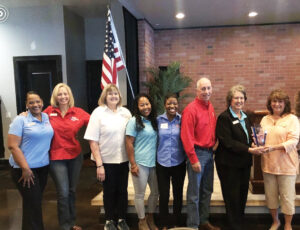 The third winner of the "Gabby Bruce You Make A Difference" award went to Eglin Federal Credit Union on June 11 at the Destin Chamber of Commerce's Breakfast. Eglin Federal Credit Union (EFCU) has been serving the financial needs of its members since 1954. Since that time, EFCU has grown to serve more than 121,000 members and continually strives to provide its members with five-star service, support, and solutions to simplify their financial lives. They don't stop there…EFCU also embodies the true meaning of community and giving back through financial education, scholarships, event sponsorship, military appreciation and support. In 2020, they also established an "EFCU CARES" fund to help nonprofits and businesses negatively impacted by the COVID pandemic. They also sponsored Hope Squad, a peer-to-peer suicide prevention program being launched in Okaloosa County schools.
In June of this year, the Eglin Federal Credit Union Skate Park in Crestview became a reality with EFCU's donation to complete the project. This was an opportunity for EFCU to help support an important community service for Crestview area youth.
As you can see, Eglin Federal Credit Union is where members AND community matter most!