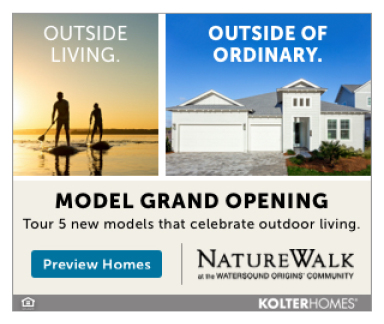 By Rita L. Sherwood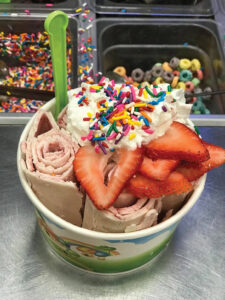 Rolled ice cream? Who's ever heard of that? And what about Hawaiian poke? Well, believe it or not, they finally have made their debut in our very own Miramar Beach and Destin.
Alex Ou, originally from China, has been in Destin for eight years, and in the U.S. for 17 years. He's worked as a sushi restaurant manager in Alabama and New York, and even as a volunteer Chinese interpreter for the U.S. Coast Guard Auxiliary for the past 10 years.
It's always been his dream to open up a coffee shop in Destin. But when asked why he hasn't, Alex says, "I decided that it was just too warm with our weather." Instead he says, "Once I found the rolled ice cream, I decided to open up an ice cream shop, and just add coffee."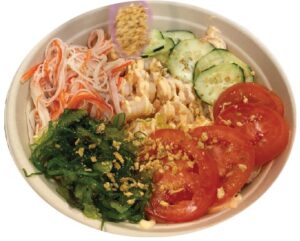 What's interesting about his story is the research he completed to be able to offer something different and exciting in our area. Alex decided to travel during the off-season and visit different areas like Japan, Thailand, Hong Kong and Taiwan. He discovered rolled ice cream in Thailand, and brown sugar Bobo tea and Taiwanese shaved ice cream in Taiwan. Then in Tokyo, Japan, he learned how to make Hawaiian poke.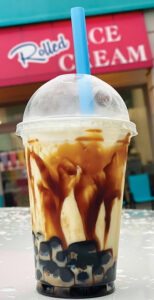 And the rest was history! Alex started his first ice cream shop, Frozen Dune Ice Cream, in Miramar Beach in 2017, and the second Frozen Dune Ice Cream with his partner in Panama City Beach. Alex opened Polar Bear Ice Cream & Poke in Crestview in winter of 2019 and Taiwan Ice Cream & Poke on Mother's Day of 2021. By the way, it's the only place in Destin to serve Hawaiian poke.
For fun, Alex likes to do long distance precision shooting, which is shooting targets more than 1000 yards away.
Alex resides in Destin with his family; his wife Hannah and their two boys, Eric who's eight, and Stanley, who's six; what perfect taste testers for his rolled ice cream!
Check out their two locations in Miramar beach and Destin, for a taste of the world brought right here to our beautiful area.