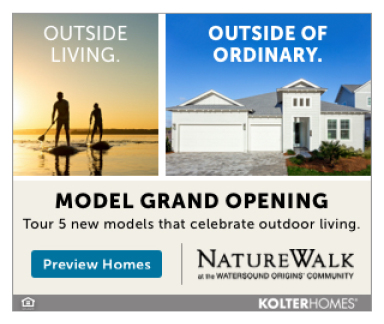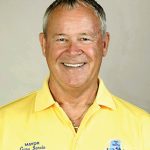 In Late 2019, Destin City Council and Leadership brought forth a vision for 2020; with this vision came an ambitious strategic plan. This plan provides guidance on prioritizing projects throughout the organization and we are well on our way in accomplishing many of them.
Council's #1 objective in the plan is an extremely ambitious beach acquisition project. We started with $2 million and now have more than $22 million committed, with most of the funding coming from tourist dollars. We've achieved great success in acquiring three beach parcels to expand the Shore at Crystal Beach Park thus far with more on the horizon. I would like to recognize the hard work and partnership between the City of Destin, Okaloosa County Board of County Commissioners, Okaloosa County Tourist Development Council and Trust for Public Lands for helping this project come to fruition. We continue to work with the Trust for Public Lands to acquire additional beachfront property, with staff providing continuous updates as we progress forward. Additionally, we continue to seek external funding sources for future acquisitions that will be forever entrusted for public use.
Our COMPASS project is allowing our Community Development Department, Code Compliance, Public Services as well as our Financial personnel to streamline processes and create efficiencies for the public and our workforce. It gives our great staff ways to continue to improve our already good customer service. Even though we have had many challenges outside of our control, we are on target for an early 2021 launch of the compass system. Despite the immense staff resources this project has required, Community Development and our other departments continue to serve our public in the COVID-19 world.
City Administration continues to work hard to help ensure we can accomplish our goals and objectives in these difficult times. During our visioning session, City Council and staff discussed the city's vision, strategic goals, council objectives, management objectives and major projects for the city. After the strategic plan was adopted in January 2020, city staff has been working diligently in executing the plan despite the challenges of COVID-19. Together, we are accomplishing many things and with all that is on the horizon, in 2021, our organization will stand even taller amongst our peers.
In March, we hired a projects/grants/and contracts manager, who has done a tremendous job in streamlining how we review the cities projects by working with senior leaders in creating a project review team to help improve project design and management for the city. He is also very busy overseeing the cities grants, contracts, and managing about $41 million dollars in external funding over the next few years.
Daily, our city clerk staff is in constant communication with our citizenry to help assist in their needs, respond to a significant number of public records requests and work with IT to allow us to continue to virtually host many of our public meetings. They will also be very busy as we all help to orient a new council and committee members in November.
The Finance team has been automating its processes and making things easier to perform our critical functions. This department is building a financial system that will drastically improve how we are able to plan, process and deliver our services to our internal and external customers. These efforts will also create an even more transparent city government while the budget is framed to work in concert with our strategic plan objectives.
Human Resources continues to work tirelessly to recruit and retain talent as well as to help facilitate constant change, all while keeping our staff safe during these challenging times.
Our IT Department and Public Information Office continue to be innovative and serve not only our organization but also our community. Both areas are working extremely hard to keep the public informed.
The Community Development staff accomplished one of the major strategic goals of the Council – the alignment of the city's Comprehensive Plan, Future Land Use Map (FLUM), and Zoning Map. They initiated the automating of the Community Development Project Review and permitting processes to make all development processes seamless and user friendly for the development community and residents. They have prepared the city's Wayfinding Master Plan – which is the cornerstone of City Council's strategic goal of creating the Destin brand. During the pandemic, staff has implemented innovative ways to continue to provide the full range of development services to the residents of the city using on-line of project and permitting procedures and conducting public meetings virtually. City planners are working hard on multiple points of the city's strategic plan, including a stormwater master plan and updating the land development code – aimed at updating the city's development standards and requirements. They have prepared key ordinances that (a) regulate the heights of buildings in the city; (b) protects the city's right of ways (ROW) with waterfronts – in order to preserve and enhance the city's unique waterfront and beach views.
Code Compliance continues to increase the quality of life of Destin residents and visitors by strengthening our community outreach and gaining voluntary compliance through education of all city ordinances. Overall, we are maintaining a 90% compliance rate. The department has increased its staff, and all are seeking to be state certified on multiple job-function aspects. Our officers are improving parking opportunities by reducing unintended and long-term use of our beach parking spots to allow our residents and visitors beach access.
Public Works is maintaining our beautiful city though improvements of our critical infrastructure, such as stormwater, roads, sidewalks, and facilities across the city, which all have been inventoried and incorporated into our GIS system. Staff has planned for needed improvements for the future to include building upgrades, parking improvements, road resurfacing and restriping. This department is also busy overseeing a few studies to improve pedestrian safety and traffic flow in our city and instrumental in hurricane preparations.
Parks and Recreation continues to find ways to ensure our residents and visitors can access safe, but fun, environments where, for many, exercise and being outdoors is a distraction from day-to-day isolation. Staff has been instrumental in providing new recreational components to enhance the city's brand and working hard to maintain all of our beautiful parks. We are excited about our newest park – Captain Leonard Destin —and look forward to the redevelopment of Joe's Bayou, Royal Melvin, Clement Taylor and Phase III of Norriego Point.
Regardless of COVID, our library has found ways to serve our community. They provided curbside service, provided virtual story time and performances for our youth and provided access to website programs. The library works year-round to implement new technology to provide better tools to manage inventory as well as help our public have access to resources.
I want to recognize and thank our council, staff, volunteers and committee members. We have overcome major challenges and it's all because of Team Destin. We've faced new challenges and overcome them with efficiency and excellence. Through perseverance, teamwork, fresh "out of the box" concepts, ideas and new technology, Destin is continually striving forward and will be an organization that others will look to as an example.
Thank you,
Gary Jarvis, Mayor