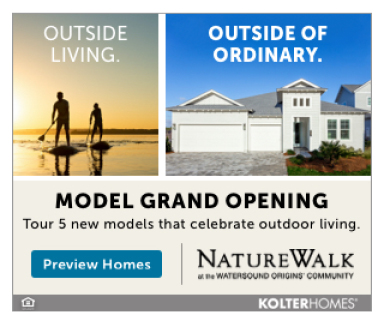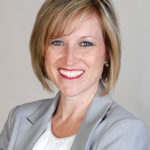 By Catherine Card, City of Destin Public Information Manager
City of Destin Parks and Recreation Department Launches Online Registration Portal
The City of Destin Parks and Recreation Department is highly valued in our city and everything it does enhances the quality of life of our community. This department provides a wide array of programs and the public can register online at www.cityofdestin.com/reconline. The city has partnered with CivicRec to implement its parks and recreation management software solution. Available from CivicPlus, the integrated technology platform for local government, the CivicRec cloud-based recreation management solution will allow citizens greater visibility into parks and recreation department activities, classes, sports, and youth leagues, and more convenient online registration and payment. It will also allow citizens to search for and reserve the city's facilities and get annual passes, to include Henderson Beach, Joe's Bayou Boat Launch and Resident parking passes.
"This program will vastly improve our communication efforts, meanwhile providing service excellence to our year-round residents and visitors," said Destin City Manager Lance Johnson. CivicRec is part of the CivicPlus Platform of local government technology solutions designed exclusively for the public sector. The solution is designed to be intuitive to navigate and easy for citizens to use. It is mobile-friendly, allowing citizens to search for community activities and events, register, and remit payment even from a smartphone or tablet.
The Start of the 2022 Hurricane Season is Only Six Weeks Away. Is Your Home or Business Ready?
The City of Destin's Department of Public Works provides one-on-one flood protection consultations to home- and business-owners within city limits, including: a review of existing documentation (Elevation Certificates, V-Zone certificates, photos, development plans, etc.), evaluation of the structural and/or mechanical vulnerabilities of the structure to flood damage from rising waters, the recommendation of best management practices to employ before a flood (that may potentially lower your flood insurance premiums), and a pre-consultation site visit if requested. Call Michael Burgess, Public Works Director & Emergency Manager, at 837-4242 or email mburgess@cityofdestin.com to take advantage of this flood protection assistance program.
Explore Equations of Art at the Destin Library
Join Children's Librarian, Laura Harris, May 10 and 24, 4-5 p.m. to learn a fun way to create drawings and artwork from the luck of the dice. Kids ages 8-11 will use dice games and mystery challenge cards to create their own unique picture using colored pencils and markers. Register by clicking on the Equations of Art program in the event calendar at okaloosa.librarycalendar.com and filling out the short registration form. For more information, contact Laura Harrisat 837-8572 or lharris@cityofdestin.com.
Kids Summer Day Camp
A summer day camp is planned for June 6-July 29 at the Destin Community Center, located at 101 Stahlman Avenue, for children ages 5 to 12. Camp times are 9 a.m.-noon, Monday thru Friday and lunch will be provided noon to 1 p.m. The cost is $65 per week for non-Destin residents and $50 per week for Destin residents (lunch is an extra $15/non-resident and $10/resident). Camp activities will include games, crafts, swim days (towel and swimsuit required), structured playtime, and snacks. Camp will be closed July 4-8. Pre-registration is required. Go to www.cityofdestin.com/reconline. Call 654-5184 for more information.
Registration for the City of Destin's Youth Tackle Football will continue through July 1, for ages 7 – 12 (age as of Aug. 1). A birth certificate is required to register. The fee is $100 for residents and $130 for non-residents. Registration can be completed online at www.cityofdestin.com/reconline. Those interested in coaching may email recreation@cityofdestin.com or call 654-5184.