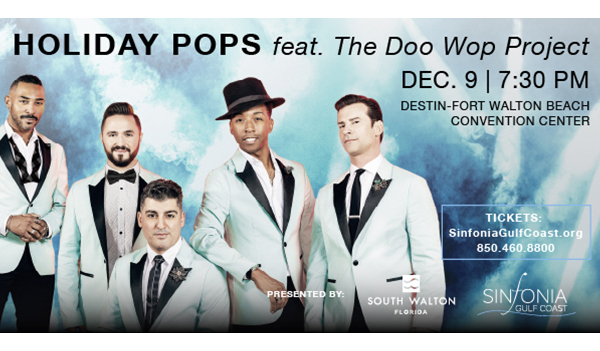 By Melissa Fertitta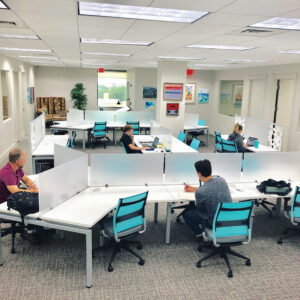 Coworking may be a concept with which people are vaguely familiar, but the solutions it provides businesses – even small businesses and solopreneurs – may not be fully understood. Here are six ways in which a coworking space, like Destin's Beachworx, can help a business, no matter the business's size or location.
Remote Workers & Digital Nomads – Many large enterprise companies offered remote work for some roles long before the pandemic required it. These roles often fall into the category of individual contributor, meaning there is little team collaborative requirement or management of others. These roles may be conducted anywhere so long as the results are produced. While working from home may be a top choice for many workers in this role, many find it an opportunity to work from anywhere. Workers may choose to leave their home city and reside, temporarily or permanently, in resort destinations. A temporary residence may hinder working from home because home may now be an RV, an airstream, a condo or cabin without a home office. Coworking spaces provide short-term solutions which may be used daily, weekly or monthly. Open areas with soft seating, communal tables or hot desks – a cubicle space with privacy dividers and a desk – are popular with users who need access to a quiet, professional environment.
Private Offices – Professionals who will establish a longer commitment may select a private office or executive suite in a coworking community. This option provides users with a dedicated, private space for one or more persons, which can usually be rented month-to-month without signing a long-term lease commitment. A few differences between coworking communities and traditional office real estate include no credit check requirement, no additional utility costs and no long-term lease commitment. Coworking communities help your business stay agile, giving you flexibility to add on and remove products as your team grows or right-sizes.
Conference Rooms – Coworking spaces offer a number of ways for professionals to host meetings. Whether the need is an executive boardroom in a neutral location, teleconferencing or simply an alternative to meeting in coffee shops and restaurants, coworking spaces offer daily passes and hourly meeting room rates.
Virtual Address – Ask any entrepreneur where his business started and the likely answer is the kitchen table. But an address in a professional building protects one's privacy and adds credibility to a business. It's a tool that also allows a business to expand into other markets without actually hanging a shingle. Beachworx's virtual address uses Google tools to expand a business's online presence and can be upgraded to include mail and package delivery. Add-on day use passes to utilize the space for work or client meetings.
Community – Professionals know that your network is your net worth and one way to expand your network and meet professionals in other industries and specialties is by joining a coworking community. These interactions lead to collaboration, research and development insight, further network expansion and friendships. Working from home can be isolating, even in the best of circumstances, which makes frequently visiting a community of like-minded individuals appealing.
These are some of the most popular reasons coworking is trending in a post-pandemic world of work. To find a solution that can help your business, attend Beachworx's monthly Thirsty Thursday Open House, Sept. 15, 5-7 pm.