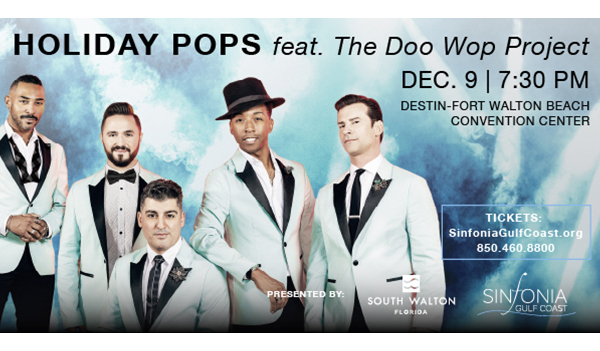 In the late 90s, when I was working as a professional actor, a couple of my gigs were theater for young audiences touring productions. On one tour, I had the privilege of performing Shakespeare all over eastern Tennessee at middle schools, high schools and community colleges. My first ever experience in the Panhandle was on a different tour with Ruth Eckerd Hall out of Clearwater, where we performed a stage version of "One Hundred Dresses" at elementary schools, including Chattahoochee Elementary School.
We had finished performing the play and we were given the chance to have lunch with some of the children. Soon I realized that I had a little buddy. This little boy in first grade gravitated toward me so we hung out, talked and ate lunch together with the group and really connected.
While interacting with him, I noticed these bumps and scars on him so I asked the teacher about it. I was told that the boy was in foster care because his parents had extinguished cigarettes on him as a punishment. She offhandedly made the comment that perhaps connecting with the play could inspire him. My heart sank, my eyes welled up and I took a deep breath and cherished those moments with him. The thought that I, as just an actor, could affect someone's life in a positive way like that revealed an even deeper connection to theater for me.
In the summer of 2015, Grand Boulevard launched a partnership with Emerald Coast Theatre Company to produce Theatre Thursdays in the park. We did a 45-minute adaptation of Shakespeare's "A Midsummer Night's Dream." It was thrilling when Jennifer Steele of the Cultural Arts Alliance of Walton County reached out to provide funding for us to take the show to all the elementary schools in Walton County. While at West DeFuniak Elementary, the vice principal shared with me that a student commented to her after the show that she had never even been to a movie theater and she was so excited to see a "real" theater play!
Another of my favorite memories is when our friends Beth and Rio brought their 6-month-old daughter to see "Rainbow Fish the Musical." Beth came to us after the show and shared that she wasn't sure her 6-month-old would engage, but was blown away at how her baby paid attention to the live action going on right in front of her! We are so thrilled to be the first place some children are experiencing theater and in the process providing a fun and positive family experience as well.
These early experiences are what inspire me to always find ways to serve our community through plays designed to inspire and educate children: Theatre for Young Audiences. One of my favorite moments at ECTC is seeing those children hop off their school bus in matching class T-shirts and enter the theater with wows and oohs and ahhs. They sit and watch the actors wide eyed, fully engaged, following the story that was designed with them in mind. You can see their souls being inspired to view the world through another perspective. And with that, the seed of empathy is planted and perhaps the inspiration to change their world has sprung up in them.
In October, we are already expecting hundreds of school children at the theater for our production of "Cat in the Hat." We couldn't be more excited about these field trips! We also have weekend shows for families to come out and enjoy this wonderful production.
Everyone's favorite mischievous cat is featured in this theatrical adaptation by Katie Mitchell of the Dr. Seuss classic. From the moment his tall, red-and-white-striped hat appears around the door, Sally and her brother know that The Cat in the Hat is the most adventurous cat that they have ever met. With the trickiest of tricks and the craziest of ideas, he is certainly loads of fun… but what will Mom find when she gets home? You'll have to come to the show to find out!
The show runs from Friday, Oct. 14, to Sunday, Oct. 23. Public performances are Oct. 15 and 22 at 6 p.m. and Oct. 16 and 23 at 2:30 p.m. School Field Trips are offered Oct. 14, 19, 20 and 21 at 9:30 a.m. and 11 a.m. Colorful clothing, footie pajamas and striped hats are not required but wholeheartedly acceptable attire!
Nathanael Fisher
Producing Artistic
Director/CoFounder